Hundreds of thousands of school-leavers are being failed by the Government's apprenticeship drive, with too few places to fulfil demand, according to new research. Last year alone, there were 1.8 million applications for only 166,000 apprenticeships in England, leaving most with no hope of securing one.
The findings are from a report by the Institute for Public Policy Research (IPPR), commissioned by the Local Government Association (LGA), which will be published next week. They reveal that, far from helping school-leavers into work, last year almost seven out of ten (67 per cent) apprenticeships went to people already in employment.
Many companies are taking advantage of funding for apprenticeships to subsidise training for existing employees, according to campaigners.
Since 2010, 42 per cent of apprenticeships have gone to people aged over the age of 25. Although more than half (57 per cent) of applications are from people aged under 19, they account for only 27 per cent of placements. In contrast, those aged over 25 make up 7 per cent of applications but fill 37 per cent of schemes.
A quarter of the young people aged under 19 who started an apprenticeship in England in 2013-14 – almost 30,000 in total – were paid less than the minimum wage to which they were entitled, according to the IPPR.
Major reform of the system is needed, with greater powers and funding given to local authorities to help them to tackle youth unemployment, according to researchers.
The report will recommend the creation of apprenticeship "hubs" across the country to control the funding given to employers for apprentices. Places should only usually be funded for those under 25, not older workers, and apprentices should be new recruits, not existing employees, it will say.
Luke Raikes, author of the report, said: "Hundreds of thousands of young people are still not in education, employment or training and many more are in dead-end jobs with little chance of progression to higher skills and wages. But, with the right reforms, apprenticeships can tackle youth unemployment, while improving the skills of the workforce and the productivity of the economy."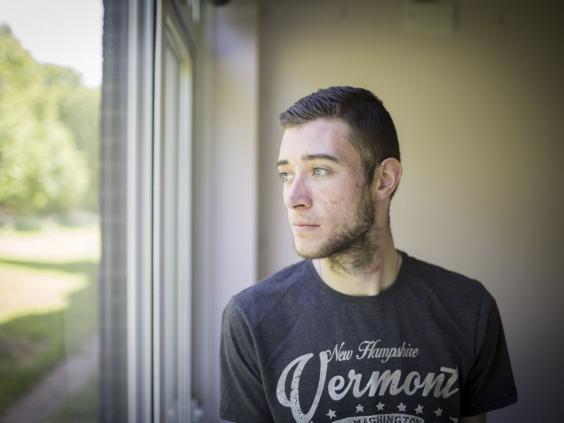 This comes ahead of the Government's announcement in the Queen's Speech this week that it will create three million new apprenticeships.
But the findings emphasise the importance of enabling councils to work with local businesses to make that ambition "a reality", said Peter Box, an LGA spokesman. "At present, too many new apprenticeships are low-skilled and … too few new apprentices are school-leavers trying to get their first job," he added.
Commenting on the findings, Denise Hatton, chief executive of YMCA England, said: "It is imperative that a greater focus is placed on creating more apprenticeships aimed at young people as the demand and need is clearly there."
Case Study: Sam Lee, 18, Grimsby, Lincolnshire
"I applied for jobs for six months, and I must have gone for 30, but I've never heard anything back. Then I started to apply for apprenticeships, but it's so hard at the beginning. You have so many things to fill out and there are lots of tests.  I'm currently waiting to find out if I've been successful in my application to be an apprentice sales administrator.
"The problem is there simply aren't enough apprenticeships out there and we need more. They keep young people out of trouble. Some kids don't do well in school but, with apprenticeships, they can at least  still get jobs."
Reuse content