Parents of children born in summer months should be given new rights to appeal if headteachers and councils try to force them to start school too early, MPs say.
The Education select committee has written to Nick Gibb, Minister for School Reform, to request that parents be granted the right to appeal if summer-born children are refused permission to delay starting school until they are five years old.
Children born prematurely should also be able to start school according to their due date, rather than their actual date of birth, the committee says. Children are not legally required to start school until the term after their fifth birthday, but youngsters are usually expected to start the reception class the September before they turn five.
This means summer-born children would normally be expected to start reception when they've only just turned four. Parents can delay until compulsory school age but campaigners warn that individual headteachers and councils have made this difficult for families by insisting that they go straight into Year One if they delay – missing out on a year's education.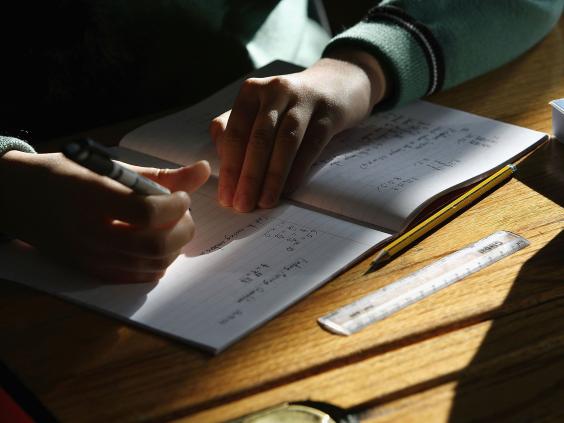 Graham Stuart, the Chair of the Education Committee, said the committee's recent hearing into school starting age had clearly shown that summer-born children are currently at a disadvantage.
He said "Our recent 'evidence check' examined issues related to school starting age. It was very clear that the month of a child's birth has a measurable effect on their academic outcomes.
"We also heard that there is a greater risk of summer-born children being bullied, and placed in low-ability groups."
But campaigners said the committee had not gone far enough. Stefan Richter, who co-founded the Summerborn campaign after being forced to fight his local authority to let his daughter, Louisa, delay starting school without missing a year of education, said: "This is a step in the right direction but it is a missed opportunity. What is needed is a fundamental rethink so that compulsory school age becomes exactly that and children are not routinely expected to start school a year early."
School lunches around the world
School lunches around the world
1/9 Brazil

Rice with black beans, baked plantain, pork with peppers and coriander, green salad and a seeded roll

2/9 USA

Popcorn chicken with ketchup, and mashed potato, green peas, a fruit cup and a chocolate chip cookie

3/9 Ukraine

Borscht (beetroot soup) with pickled cabbage, sausages and mash and a sweet pancake

4/9 UK

Fish cakes, brussels sprouts, cabbage, rice with peas and a yogurt parfait with berries

5/9 Spain

Seeded roll, shrimp with brown rice, gazpacho and tri-colour peppers and an orange

6/9 South Korea

Broccoli and peppers, fried rice with tofu, fermented cabbage and fish soup

7/9 Greece

Baked chicken with orzo, stuffed grape leaves, salad of cucumber and tomatoes, yogurt with pomegranate seeds and clementines

8/9 France

Brie, green beans, carrot, rare steak and fruits - kiwi and apples

9/9 Finland

Pea soup, carrots, beetroot salad, crusty roll and sweet pancake with berries
Dr Richard House, a chartered psychologist and long-standing campaigner on early childhood, said: "Whilst a right to appeal is an advance, it will also quite possibly be used to neutralise dissent and, at worst, swallow it up in an impenetrable Kafkaesque bureaucracy."
A spokeswoman for the Department for Education said: "Decisions on whether to admit a child outside of their normal age group are rightly made at a local level based on the individual circumstances of each child.
"Our school admissions code makes clear that councils and academies should take into account the views of headteachers, as they may be able to tailor a child's school experience to allow them to thrive."
Reuse content