Children are self-harming and developing eating disorders because of the "exam factory" conditions they face at school, says new research published on Saturday.
The study, by Professor Merryn Hutchings from London Metropolitan University for the National Union of Teachers, says pupils are becoming "anxious, stressed and disaffected" because the new more rigorous curriculum brought in by Michael Gove when he was Education Secretary has pressured them to work at a level for which they are not yet ready.
It adds that they are also receiving a narrower education - with less time for the arts - and they perceive the purpose of schooling is "solely to pass exams".
The survey of 800 teachers said they had identified "a wide range of pupils who had suffered from depression, self-harm, thoughts of suicide and eating disorders".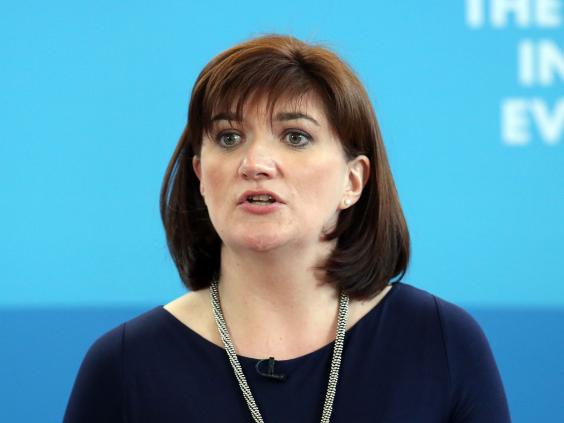 "Teachers claimed that stress about exams or tests was often the immediate trigger (for these conditions)," the report said.
One primary school teacher told researchers:  "Last year I had a year six (11-year-old) pupil turn to physical self-harming which she attributed to the pressure she felt to achieve a level similar to that of her peers and to hit a level four in her SATs (the level which means she has reached the required standard in the three R's in national curriculum tests). 
"She is severly dyslexic and an incredibly hard worker."
The report went on to warn that children struggling to keep up faced an almost exclusive diet of literacy and numeracy, citing one teacher who said: "These children are pulled out of broad curriculum subjects to try to close the gap.
"Their experience at school must be horrible - in assembly they've got to do phonics intervention, then a phonics lesson, a literacy lesson, a maths lesson, lunch, reading, extra reading intervention and then speech intervention.
"What else are they learning about the world? They are six-years-old and all their school experience tells them that they are a failure (already) and have to be pulled out constantly to work on things their peers can already do and miss out on the fun bits of learning."
"It is deeply saddening that some of the pupils interviewed as part of this research feel reduced to a statistic - jumping through hoops for the benefit of others and with no space to discover the creative and positive learning that school should provide," said Christine Blower, general secretary of the NUT.
Both Education Secretary Nicky Morgan and Labour's education spokesman Tristram Hunt have acknowledged schools need to move away from the "exam factory" model and concentrate more on character building and communication skills.
Reuse content