Hard left factions within the National Union of Teachers are carrying out a Militant Tendency-style operation to push the union into an escalation of strike action, its former general secretary Fred Jarvis said today.
Mr Jarvis, in a book published today, also urged the union to consider alternatives to strike action as the NUT squares up for a national one-day stoppage on 10 July in protest over the Government's schools reforms,
Mr Jarvis is no stranger to organising industrial action himself - being in charge of the union during its long-running pay dispute in the 1980s. However, he argued that "times have changed and public attitudes can change, too" towards strike action.
He suggested that - instead of being docked pay for walking out - teachers should contribute money towards a fund aimed at campaigning through press advertising and the use of hoardings against Government policies.
Equally, he added, they should be "exploring all the ways in which social media can be used to influence public opinion".
"I think that sort of approach would be preferable to having parents appearing on television condemning teachers for interrupting their children's education and also, in many cases, causing them family difficulties and having to spend money on child care," he said.
"There are sections of the public who are experiencing hardship and setbacks at least as serious as those being suffered by teachers and that also may have an effect on their willingness to support teachers on pay and pensions."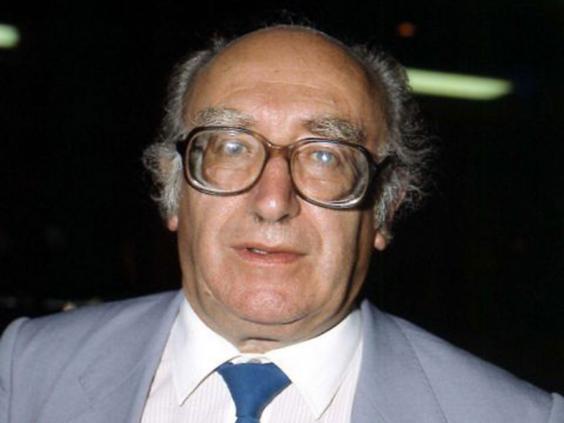 Mr Jarvis was general secretary of the union in the 1970s and 80s and is now approaching 90, but still keeps a keen eye on union affairs. He said that the union's annual conference "far more frequently than ever happened in my time, calls for strike action not only on pay and pensions but other issues as well".
This month the union is striking over increases in pensions contributions and plans to increase performance-related pay in the profession and over their workload with the Government's call for schools to open longer hours.
Mr Jarvis acknowledged that there has been a shift amongst the union's membership to the left "or independence of any party" but not as far as "the ultra left which now enjoys a representation on the executive of the NUT which in no way reflects the views and political allegiance of the large majority of NUT members".
A variety of ultra left wing groups such as the Socialist Worker Party, the Socialist Teachers' Alliance and the Campaign for a Democratic and Fighting Union now seek to win the support of members at the conference, he said.
However, he added: "In the last two years another group has emerged which seeks to outflank the ultra left by being even further left. It's called LANAC (Local Associations National Action Campaign) and by inviting NUT local associations to join has all the hallmarks of what Militant Tendency tried to do within the Labour party." It has recently gained three more seats on the union's executive.
Mr Jarvis said that the "very low level of participation by members in elections for the union's officers suggests either a degree of indifference or inactivity on the part of a very large section of the membership which is not good for the health of the organisation". 
Only 10.2 per cent of the electorate turned out for the union's officers and 19 of the 41 places on the executive ended with a candidate being elected unopposed.
Christine Blower, current general secretary of the NUT, argued its "Stand Up for Education" campaign was doing precisely what Mr Jarvis advocated. "NUT members have lobbied Parliament, written to MPs and set up Saturday stalls across the country engaging with parents and the general public. Our Twitter presence is the envy of many," she said.
"Fred Jarvis was no stranger to strike action in his day. The NUT is now taking action to defend education and the profession from the seriously undermining attacks from Government. Strike action is a last resort for teachers and we deeply regret the disruption it causes parents and pupils."
On its official website, LANAC said of Mr Jarvis: "For people like Fred the left can never just stand for election, they are always 'plotting to take over the union'."
Mr Jarvis reserved his harshest words for Education Secretary Michael Gove.
He described him as "the most irresponsible, gaff-prone, U-turning and the most ideological" of all Education Secretaries.
"Regrettably, he is also the most dangerous, given the follies he has inflicted on our education system," he added.
Y"ou Never Know Your Luck - Reflections of a cockney campaigner for education" is available online at amazon.co.uk and published by Grosvenor House Publishing Ltd, price £12
Reuse content