Children at one of the Government's free schools learnt nothing for a whole term, head teachers will be told today.
Russell Hobby, the general secretary of the National Association of Head Teachers (NAHT), will cite evidence showing that one group of pupils who had been at the school for a term were "precisely one term behind where they should have been". "They had been taught nothing," he will tell the NAHT annual conference in Birmingham.
The school in question is the Discovery New School in Crawley, West Sussex, which was closed after the Government withdrew funding following a highly critical Ofsted report. Inspectors said it was "inadequate", adding: "Too many pupils are in danger of leaving school without being able to read and write properly."
Mr Hobby will use the school to highlight what he terms "the dangers of poorly thought through policy, rushed in to be able to claim a result". He will say this is "exemplified in the shaky results" delivered by the earliest free schools.
"Some free schools are performing highly and, to be fair, few schools could have lived up to the hype attached to them, but some people were given schools to run who should not have been allowed near them," he will say.
A Department for Education spokeswoman said: "Unfortunately the standard of education at Discovery New School was simply not good enough. That's why we took action to close the school just seven months after its 'inadequate' rating. There are more than 170 free schools across the country and the vast majority are performing well."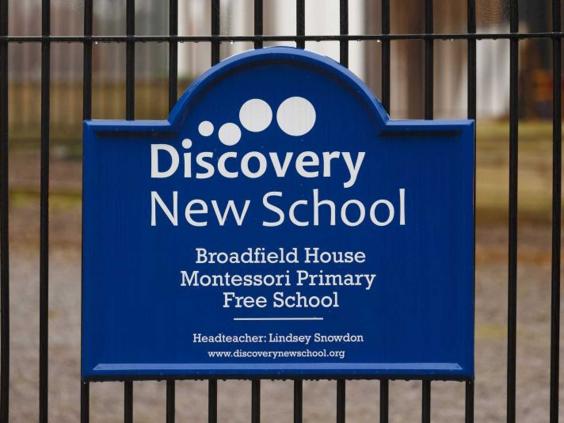 Yesterday, delegates warned that millions of pounds were being "wasted" on Michael Gove's free school project. Phil Williamson, from East Riding, said: "Taxpayers' money has been wasted in its millions by the Secretary of State and he should be held accountable for it."
The conference went on to urge the Government to lift its ban on local councils opening new schools, saying responsibility for providing extra primary school places should not rely "on the creation of free schools", some of which had been opened in areas of less acute need.
Head teachers are also calling for the six-week summer holiday break to be scrapped, claiming the move could reduce teachers' stress and cut the cost of holidays for parents. The idea is included in a manifesto drawn up by heads to be put to political parties at next year's general election.
The document suggests a staggering of the summer break, so different regions of the country take holidays at different times. It also calls for the summer break to be shortened, with holidays spread more evenly throughout the year.
Mr Hobby said there was evidence of "learning loss" during the summer holidays, with schools having to repeat lessons in September. "It seems to me that at the end of the summer term everybody is ready to drop," he said.
"We could then stagger the holidays around the country with slightly different holiday times in different regions. I think would ease the pressure on the prices of holidays too."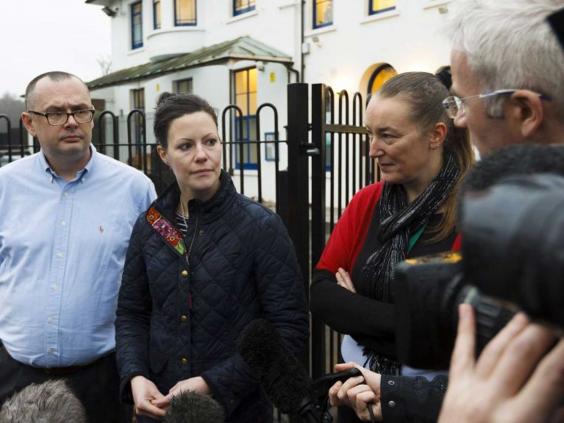 But the plan was criticised by some heads. Stephen Watkins, the head of Mill Field Primary School in Leeds, said he saw no reason to scrap the six-week break.
"Independent schools aren't coming under any pressure to end their eight-week summer breaks, three weeks at Christmas and two weeks at Easter," he said.
"Is the six weeks actually taken by teachers? Most of my staff spend two weeks in school preparing and getting ready for the next term. If you cut it down to four weeks, they wouldn't come in for two of those weeks."
Mr Gove has given schools greater freedom to arrange their own holiday times, similarly arguing that travel companies would be less likely to charge higher fees if holidays were staggered.
The heads' manifesto also calls for schools and nurseries to be given "pupil premium" money for taking in disadvantaged two-year-olds. At present, the government grant only applies to children from the age of four, although in the Budget in March George Osborne announced he was extending it to three-year-olds.
Mr Hobby said "all the evidence" showed that "the earlier you intervene with children, the more chance you have of closing the gap" between disadvantaged and better- off pupils.
The conference began with a minute's silence in tribute to Ann Maguire, the Leeds teacher who was stabbed to death in her classroom last week. The NAHT President Bernadette Hunter praised her as a "dedicated, inspirational teacher" who had improved the lives of countless pupils over her 40-year career.
Delegates passed a motion expressing "great sadness" at the attack on Mrs Maguire and offering condolences to her family.