Parents should give their children iPads almost as soon as they are born, according to scientists.
New research by the University of London says iPads provided more sensory stimulation for babies than books do.
Annette Karmiloff-Smith, who is leading the research, says tablets should be part of a baby's world from birth, adding: "They learn so fast on tablets. It is shocking how fast they learn – even faster than adults – to do things like scroll up and down text.
"Books are static. When you observe babies with books, all they are interested in is the sound of the pages turning. Their visual system at that age is attracted by movement.
"That is why tablets, which have moving pictures and sound, are very good."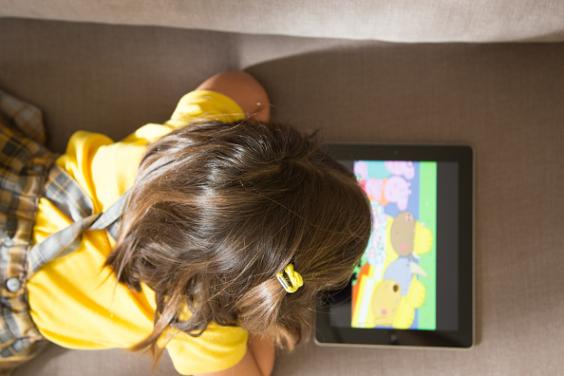 Professor Karmiloff-Smith believes children who are given the computers will show better signs of development, even if it not in a 'conventional sense'. She said: "They might put a corner in their mouth. They will then explore it physically, but then they will use it to do things.
"Everything we know about child development tells us that tablet computers should not be banned for babies and toddlers."
Neurologist Baroness Susan Greenfield, however, has previously warned that children's exposure to computer screens and games could 'damage the brain', causing a form of 'temporary dementia'.
She explained how connections in the brain can be 'temporarily disabled' by activities with a strong sensory content – literally 'blowing the mind'.