The Department for Education (DfE) has been made to apologise after making embarrassing spelling errors in an online video praising children's literacy rates.
In the clip, Schools minister Nick Gibb announced the results of a phonics test taken by six-year-olds across the country.
Mr Gibb noted that a further "147,000 children in the UK are on track to become excellent readers".
"Reading is a fundamental building block of an education and the earlier and more fluent children are in acquiring that skill, the more successful they are going to be throughout their education," he added.
The video's subtitles, however, spelt the words "aquiring" (acquiring) and "succesful" (successful) incorrectly. 
Facebook users were quick to point out the mistakes, which were later taken down from the website.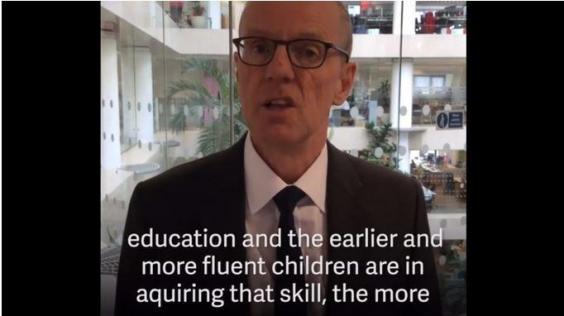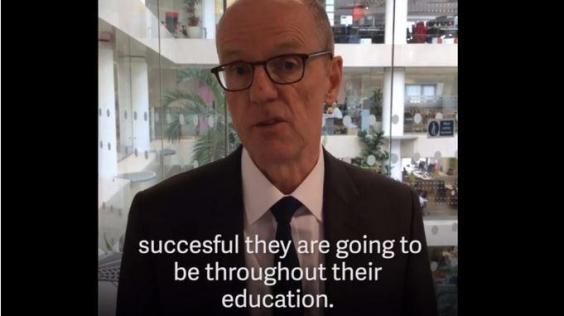 One person said: "Shame [on] the person transcribing this official broadcast from the DfE."
"Hilarious," another added after the mistakes were corrected, "maybe we can all amend our phonics checks and resubmit those? Seems to be the current policy on gaffs".
The nationwide phonics test is carried out on five and six-year-olds in their first year of school. 
Pupils must correctly pronounce a list of 40 words and sounds - a technique that is necessary for teaching the first stages of reading and writing.
A Department for Education spokesperson said in response to the errors: "We are aware that the video contained mistakes. These have now been corrected."
Reuse content