It is perhaps the legacy of Michael Gove, the former secretary of state for education, to the schooling system – Mark Two.
As parents and children prepare for the new school year which begins this week, Mr Gove's imprint can be firmly seen in this year's GCSE and A-level results. But it can also be shown in nearly 100 new schools which open their doors for the first time, offering different opportunities to thousands of pupils.
As well as 80 free schools, there will be 13 innovative University Technical Colleges – which offer 14 to 19-year-olds a first-class vocational education to help them pursue their future careers.
On the free schools front, 174 are already open and 156 are in the pipeline. A further tranche is expected to be approved in October. Natalie Evans, of the New Schools Network, the charity which helps new free school providers write their applications, reckons that by the time of the next election, around 400 will have been approved and will be either up and running or preparing to accept pupils.
This autumn's openings mean that free schools will teach 43,000 pupils this year. Among them will be those in the first boarding free school, Holyport College in Berkshire, which is sponsored by Eton College, and Wac Arts College in Camden, north London – the first free school dedicated to giving pupils "at risk" and disaffected with mainstream schools an alternative creative curriculum.
Ms Evans is optimistic about the future despite Labour's pledge to bring the curtain down on free schools. The party's pledge to allow parent-led academies to open has even led some observers to query what the difference will actually be.
"The political environment has changed dramatically over the past few years," said Ms Evans. "We were really pleased to see Stephen Twigg and Tristram Hunt [the former and current Labour shadow education secretaries] commit publicly to keeping all the free schools that are open and letting ones in the pipeline through.
"All three major political parties now agree there should be a mechanism to open new schools and that's not where we were four years ago."
Free schools are still creating strong political debate, however, with Labour and the teachers' unions arguing that they tend not to be opened in areas where a bulge in the birth rate has created the greatest need for more school places.
Case studies
School will open with a two-week 'Apprentice' project
Students at Sir Charles Kao University Technical College, in Harlow, Essex, will spend their first weeks not at their desks but on a life-like work experience project, in an exercise not dissimilar to an episode of Lord Sugar's BBC TV show, The Apprentice.
They will be devising replacement knee joints designed to last the patients who receive them for 20 years. One of these will be chosen, after which the students will appear before a board of their college superiors to discuss why they have come up with their design and how they will market them.
There is one major difference – the college principal Mike McKeaveney will not be singling out one of them at the end of the interview process to tell them: "You're fired!"
It is an example of the hands-on approach to industry and employment that will be a main part of the college, one of 13 new UTCS that will open their doors to students for the first time this month.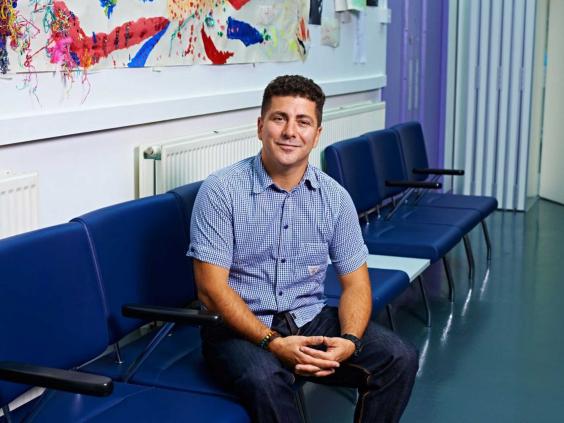 'Our number one priority is to make learning fun'
The Wac Arts College in Camden, north London, is an innovative venture designed to give teenagers excluded from school or at risk of exclusion an alternative education based on the creative arts. It is the first school of its kind in the country – a free school which, instead of offering troubled teenagers a similar diet to what they could expect in a mainstream school, will concentrate on dance, music and drama to inspire them to take an interest in learning again. From Wednesday, it will take in 16 14-to-16-year-olds and 20 16-to-19-year-olds. Twice those numbers applied for places. Many of its students will have been "quite turned off and disengaged by mainstream education," said the school's principal, James Fornara. "The number one priority for what we're trying to do is make learning fun."
Reuse content