The principal of a majority-Muslim school in northeast London has said he will not allow a "militant minority" of parents to derail his plans to abolish gender segregation.
The Crest Academies school was formed by the merger of adjacent two single-sex schools last year, and prior to the arrival of new principal Mohsen Ojja had a "wall of segregation" down the middle of the campus to ensure that boys and girls couldn't interact, even outside the classroom.
The only non-faith, segregated school in Brent, northwest London, it was put under special measures after failing an Ofsted inspection in February 2015 – and Mr Ojja said it was an "easy decision" to work towards better integration of the sexes.
He has announced that, starting this September, classes and common areas will be mixed, the school's name will be changed to a singular Crest Academy, and each child will get a new school blazer for free which reflects the "rebrand".
But there is a vocal group of parents who are not happy. Hundreds of people have signed a petition urging the school to keep the segregation in place, and said that was more important to them than improving standards.
"The challenge has been to persuade parents that just because we have a Muslim majority now of over 90 per cent, we don't have to be a Muslim school," Mr Ojja told The Independent.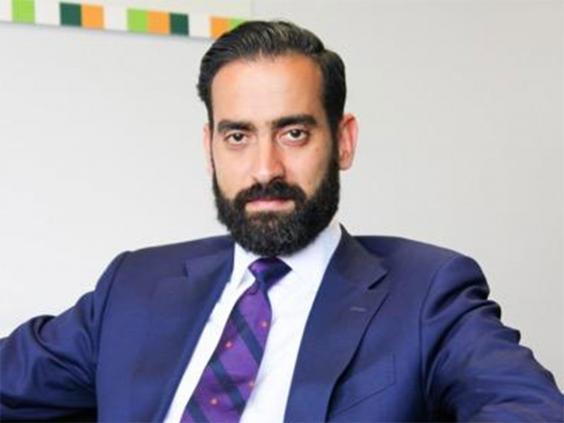 The principal said he had held open forums with concerned parents, and that he "totally empathised" with their concerns.
He said: "It is not about Islam, or about whether we cater for Muslims. We have a large number of Muslim kids, but they are in the British education system, and we have a duty to cater to them as best we can.
"The only way to do that is to streamline our efforts and get the best teachers working with all pupils. We had a wall of segregation, and children told me they were worried about what might happen to them if they crossed it. We don't have that anymore."
One of the key complaints of an online petition set up by angry parents has been a lack of consultation over the changes. When the previous principal, Phil Hearne, oversaw the merging of the two schools in 2014 he wrote to parents: "Lots have asked me whether the merger means the end of single-sex education at Crest. I want to be very clear with everyone within the Crest family: no, it does not."
But Mr Ojja said that promise was rendered "void" when the school's outcomes continued to decline – and that he wouldn't let his radical reforms be blocked by a "quite militant, quite vociferous minority of parents with particularly strong views on religion".
Removing segregation was one of the key recommendations made by Ofsted inspectors in February, and Mr Ojja said he had the support of both students and teachers.
Well done to these sixth formers @CrestAcademies this morning celebrating uni places to study nursing and midwifery. pic.twitter.com/TgClQahjza

— Crest Sixth (@CrestSixthForm) August 13, 2015
Marina Hasmi, a 17-year-old sixth-from pupil with two younger sisters at Crest, told the local Kilburn Times newspaper that she thought it was a good idea – but her father disagreed.
"My sister isn't comfortable with it either, it's a big change for her," she said. "But I think Crest will get better. The school is doing it for a good reason."
In an online petition set up by the campaign group SaveCrestAC, parents said that single-sex education had "always been preferred" and added that "we have the right to exercise choice for our children".
Mr Ojja said that, regardless of the issues surrounding consultation, the decision to introduce co-ed lessons was for the governors to make.
He said: "In the current climate it is a bit sensitive to address the Muslim issue – because some parents may feel their needs are not being met or they aren't being supported.
"But for me it is straightforward – we have no religious denomination. If they wish to exercise their parental choice and go with a segregated model, then there are private Islamic schools in the area."
Reuse content