Six-year-old Jack Langman still fondly remembers the trip his family took him on to Rome a couple of years ago.
In fact, he is now using some of the information he gleaned from visiting historical sites to help him with a project on the Romans that he is doing at his primary school this term.
However, his father, Craig, saw red when he realised any similar exercise planned this term could land him with a fine.
"I signed a petition," he said, "and I just thought if I could get 20 people agreeing with me it might just make people think about it.  Instead, 20 turned to 200 to 2,0000 and then 100,000."
It had its fruits today when a petition signed by more than 126,000 people was delivered to the Department for Education urging ministers to think again about a crackdown on parents taking their children out of school during term time.  In future, it will only be allowed in exceptional circumstances.
"It could make all the difference between having a holiday and not having a holiday," he said.  "For five of us, the trip to Rome cost £535 for the caravan and camping site plus £120 each for air tickets from Ryanair.  If we'd gone in the middle of the summer holidays it would have cost between £3,000 and £4,000."
Mr Langman, who comes from north Warwickshire, is adamant his petition should not be seen as an attack on the importance of teachers.
"What I want to be able to get back is discussing my son's education with the school," he said.  "!If his attendance has been very good and I work with him to get back up to speed on things he might have missed, then I can't see anything wrong with it.
"If he was always absent, then I think the teachers have a right to deny him a term-time holiday."
Typical of the comments in support of the petition is one blog from Emma K which says: "My children have 100 per cent attendance on a regular basis and they can't even be rewarded with an annual holiday any more because it's unaffordable during school holidays."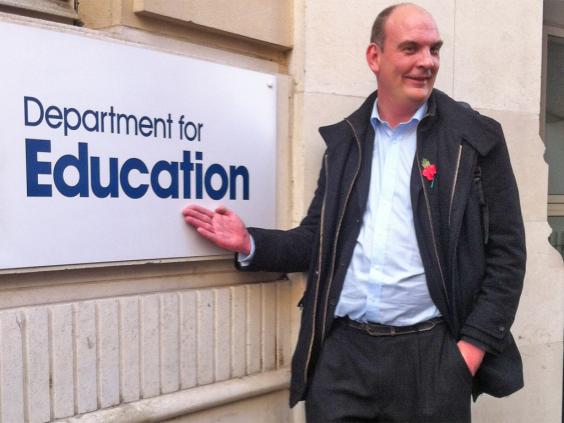 Under the Government's new rules, the decision to restrict term-time holidays to exceptional circumstances has seen previous references to school leaders granting up to 10 days leave a year for family holidays in special circumstances.  Mr Spearman wants that 10-day option restored.
However, a spokeswoman for the DfE said: "If children aren't in school they lose out on valuable learning time and have to waste more time catching up. That's why children shouldn't be taken out of schjool during term time unless absolutely necessary.
"Children who attend school regularly are nearly four times more likely to achieve five or more good GCSEs than those who are regularly absent.
"That is why we have encouraged schools to tackle poor attendance earlier and toughened the law on term time holidays.
She added that the Government was giving all schools the freedom to set their own term dates and wanted schools to consider making changes that will work for pupils and their families.
COMMENT by Richard Garner, Education Editor
I must confess to having sympathy with headteachers who refuse parents' applications to take their children out of school during term-time for holidays.
It can create a nightmare for teachers as they strive to make sure they catch up on what they have missed when they return.
That having been said, you can see the educational value of the kind of trip Craig Langman organised for his son, Jack, when they visited Rome.
The villains of the piece, it seems to me, are the travel companies and tour operators who in danger of pricing themselves out of the market with the charges they make at peak times.
A few years ago, I reported on an agreement the Government reached with the travel companies to highlight any discounts that were on offer during the school holidays after months of ministerial pressure.
It would seem, from the words of parents today, that not enough discounts were offered.
The time may be ripe for a bit of ministerial pressure again.
Reuse content