Secondary school pupils are being  "seriously under-challenged" by the difficulty of the books they are given to read and teachers must do more to encourage students to read demanding literature, according to a study.
A nationwide survey of more than 500,000 pupils at 2,200 schools found that children consistently choose texts beyond their reading age while in primary education but the trend is thrown into reverse as soon as they transfer to secondary school.
The annual What Kids Are Reading study of books read in schools found that youngsters preferred fiction that had been turned into blockbuster films such as the Hunger Games series rather than traditional favourites by authors such as Roald Dahl.
The finding suggests a disconnect between what pupils are reading in the classroom - where the adventures of Fantastic Mr Fox and the Wimpy Kid remain popular - and the tales they say excite them, such as the dystopian fantasies of Suzanne Collins' Hunger Games series and Veronica Roth's Divergent novels.
In pictures: Roald Dahl's most enduring characters
In pictures: Roald Dahl's most enduring characters
1/12 Willy Wonka from 'Charlie and the Chocolate Factory'

Willy Wonka (pictured being played by Gene Wilder in 1967) is a bizarre and slightly unsettling man but who can say no to that delicious chocolate?

Getty

2/12 The Oompa Loompas from 'Charlie and the Chocolate Factory'

Despite the characters' questionable evolution from being African pygmies in early editions of the novel, the Oompa Loompas were so fantastical they captured the imagination of generations. The first film's version of the characters are still a popular fancy dress theme.

3/12 Veruca Salt from 'Charlie and the Chocolate Factory'

The girl who "wants it now" is so incredibly vile she ended up in the rubbish after being judged a bad nut by Willy Wonka's squirrels. An American alternative rock band even took her name.

YouTube

4/12 The Twits from 'The Twits'

Mr and Mrs Twit are horrible, hideous and hateful, coating trees with glue to catch birds to at. But the Roly-Poly Bird and Muggle-Wumps teach them a lesson in the end.

Quentin Blake/House of Illustration

5/12 James from 'James and the Giant Peach'

James is beaten and starved by his cruel aunts after his parents are eaten by an escaped rhino but eventually gets to go on an adventure with the friends he has always waited for on his magic peach, ending up on the top of the Empire State Building.

6/12 Matilda from 'Matilda'

Every little girl who read 'Matilda' wondered what it would be like to be the main character. Apart from th abusive family, the telekinesis must be endless fun.

7/12 Miss Trunchbull from 'Matilda'

Miss Trunchbull, played by Pam Ferris in the 1996 film, is the aunt and headmistress of every child's worst nightmares. Just think of poor Bruce Bogtrotter and that cake.

YouTube

8/12 The Big Friendly Giant from 'The BFG'

A 24-foot-tall BFG works giving out good dreams to children and saves them all from people-eating giants. Shame about the snozzcumbers.

9/12 The Grand High Witch from 'The Witches'

The Grand High Witch, seen here in the film, must be one of Dahl's most terrifying creations. Turning children into slugs and squishing them, she wanted to destroy them all, she had no hair or toes and claws for hands.

10/12 Mr Fox from 'Fantastic Mr Fox'

Mr Fox outsmarts those silly farmers, feeding his family by killing their chickens and avoiding starvation.

11/12 George from 'George's Marvellous Medicine'

Some people would say that swapping your gran's medicine with poison isn't ok but that isn't the point here.

YouTube

12/12 Grandma from 'George's Marvellous Medicine'

Grandma was quite a character until she vanished: 'She was selfish grumpy old woman. She had pale brown teeth and a small pucker-up mouth like a dog's bottom.'

YouTube
The study, based on the results from software used by schools to assess pupils' comprehension of classroom texts, found evidence that the emphasis placed on raising reading levels in primary schools falls away in later years, when youngsters tend to opt for books below their reading age.
Professor Keith Topping, an education specialist at Dundee University and the author of the report, said: "Primary school pupils, particularly in Years One to Five, show a strong preference for challenging books which are significantly beyond their natural reading age.
"We then see a marked difference in Year Seven where favoured books are no longer above chronological age, but six months below it and in ensuing years the difficulty of books plateaus or declines."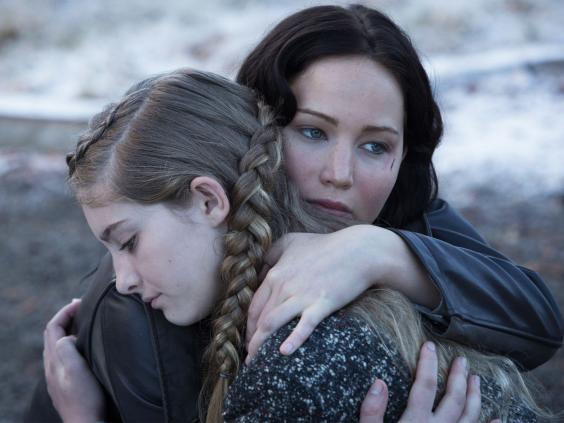 In its recommendations, the study said there was a "marked downturn" in the difficulty of books once children move to secondary school and both high-ability and struggling readers in particular are "seriously under-challenged". It added: "Secondary teachers and librarians need to get better at encouraging children appropriately."
The survey by software company Renaissance Learning contrasted the rankings for the "most read" books given to children in schools, which were dominated by Jeff Kinney, author of the Diary of a Wimpy Kid series, and Roald Dahl, and the "most popular", in which students chose the texts that enthused them most.
In this second category, the overwhelming favourite for primary school children was Demon Dentist by comedian and author David Walliams, while secondary students voted for The Fault in Our Stars by John Green, which has recently been made into a film. The trend for fiction given the Hollywood treatment continued with the Harry Potter, Hunger Games and Divergent series also featuring strongly.
The 2015 rankings also saw the works of JR Tolkien falling out of the top 20 for the first time. But the authors of the study noted that children seemed equally happy with classic and contemporary fiction with John Steinbeck's Of Mice and Men and Dr Seuss's Green Eggs and Ham, published in 1960, featuring alongside more recent texts.