Thousands of teenagers are shunning Saturday jobs - so they can swot for their exams, a new report says.
A new report from the UK Commission for Employment and Skills, the Government's skills experts, says the number of 16 and 17-year-olds combining part-time work with their studies has more than halved.
Figures in the report, Death of the Saturday Job: the decline on earning and learning amongst young people in the UK, show that - while 42 per cent took part-time jobs in 1996 - the figure for last year was only 18 per cent.
Asked why they had not opted for a part-time job, 55 per cent identified a "desire to concentrate on their studies" as the main reason.
Top 20 universities for teaching in UK
Top 20 universities for teaching in UK
1/21 1. Oxford University (93,3%)

Getty

2/21 2. Coventry University (92,7%)

Creative Commons

3/21 3. Cambridge University (92,4%)

4/21 4. St. Andrews University (92,3%)

Getty

5/21 5. University of Dundee (91,9%)

Creative Commons

6/21 6. University of East Anglia (91,5%)

Creative Commons

7/21 7. University of Bath (91,4%)

Creative Commons

8/21 8. University of Keele (91,1%)

Creative Commons

9/21 9. University of Glasgow (91,0%)

Creative Commons

10/21 10. University of Exeter (90,7%)

Creative Commons

11/21 11. University of Chichester (90,6%)

Creative Commons

12/21 12. University of Surrey (90,5%)

Creative Commons

13/21 13. Durham University (90,2%)

Creative Commons

14/21 15. Bath Spa University (89,9%)

Creative Commons

15/21 16. Newcastle University (89,8%)

Creative Commons

16/21 16. University of Leeds (89,8%)

Creative Commons

17/21 17. University of Hull (89,6%)

Creative Commons

18/21 17. St. Mary's Twickenham (89,6%)

Creative Commons

19/21 18. University of Northampton (89,5%)

University of Northampton

20/21 19. SOAS, University of London (89,4%)

Creative Commons

21/21 20. University of Chester (89,3%)

Creative Commons
"It seems that young people are actively shunning the idea of working while studying as the fear of not doing well (in exams) pervades our society," said Fiona Kendrick, UKCES Commissioner and chief executive officer of Nestles UK and Ireland.
"Yet this could be a short-sighted tactic as we know from employers that experience of the world of work is their number one 'ask' when recruiting."
She added the figures were "marking a culture-shift away from times when it was commonplace for young people to have a Saturday job".
Research showed people who combined full-time education and work were 4.6 per cent less likely to be NEET (not in employment, education and training) later on than those just in education.  They were also likely to be earning between 12 and 15 per cent more on average.
"It is for these reasons we must bring the Saturday job back into discussion on work experience," she added.
The report comes out as business leaders such as the CBI's director general, John Cridland, is campaigning for schools to concentrate on producing more "rounded and grounded" you people with communication skills and self-confidence - which can be learnt as being part of a team in a workplace - rather than operate as "exam factories".
His call has been taken up by both Education Secretary Nicky Morgan and Labour's opposition spokesman on education Tristram Hunt.
"This means that millions of young people are lacking the experience of the world of work that will help them find jobs in the future," Ms Kendrick added.  "Work is important. Studies are important.  But one should not preclude the other.
"It's about getting a good balance to give yourself the best chance.  Employers and education providers need to closer together to create these opportunities and to highlight how a part-time job can aid young people in the future."
In addition to citing the need to study for exams, young people identified a lack of flexibility on the part of employers towards hours and types of contract also militated against them taking a part-time job.  Typical Saturday jobs in the past haven included working in supermarket or retail outlets.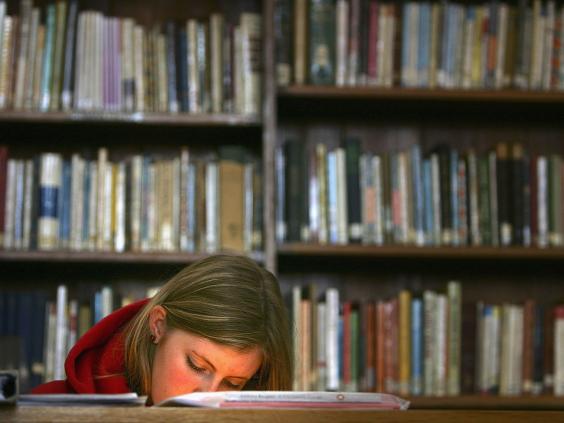 Today's study coincides with a report from leading education company Pearson which claimed working a longer school day was no guarantee of improved results in exams.
The report, by education expert Professor John Hattie, from the University of Melbourne, said lengthening the school day was "a very expensive fix" and had "little effect as there is no positive correlation between instructional time and student achievement".
Instead, he argues, what works best is the effectiveness of the individual teachers within a school.
A spokesman for the CBI said: "Understanding the demands and opportunities available in the workplace is essential for young people -whether that is gained through work experience or Saturday jobs.
"We should encourage young people to strike the right balance between time dedicated to study and gaining experience in the world outside the school gates that can help inspire them on future career choices."
Reuse content