The Treasury has expressed concerns over Michael Gove's handling of spending on his free-schools programme, The Independent has learnt.
Its intervention emerged as bitter Coalition rows over schools policies threatened to paralyse the Department for Education. Mr Gove, the Conservative Education Secretary, is said to be barely on speaking terms with his Liberal Democrat schools minister, David Laws.
The clashes continued yesterday as Tory and Liberal Democrat sources accused each other of making misleading statements over the use of large sums of schools spending. The latest row to hit the department centres on funding for free schools, which is the key reform of Mr Gove's tenure.
He was accused by the Liberal Democrats of diverting £400m intended to pay for extra school places to help plug an £800m hole in the free-schools budget.
A spokesman for Mr Gove retorted that the claims were totally wrong and said free schools were being established in areas with growing numbers of children.
In pictures: Michael Gove's most controversial policies
In pictures: Michael Gove's most controversial policies
1/5 Free Schools

Free schools, which operate independently from their local authority but receive state funding, continue to fuel controversy. Alongside the closure of a flagship free school amid quality of teaching concerns, critics have said that free schools are not being set up in areas where there is a demand for school places

2/5 GCSEs and A Levels Reform

In a move away from coursework, schoolchildren will no longer take AS levels but sit their A Level exams at the end of the two year course. For GCSE students meanwhile, only their first attempt at an examination will count towards a school's performance table after Mr Gove said that schools putting pupils forward early for their exams was a 'damaging trend'

Getty Images

3/5 Teachers' working conditions

At the heart of the ongoing dispute about pay and working conditions lies the policy of 'performance related pay', where teachers get paid more if they meet certain standards

4/5 Phonics Check

The Phonics Screening Test is a compulsory assessment for children in year one where children are asked to decode a mixture of real and made-up words. The government sees the test as a way for schools to spot slow readers, while teachers say that even the brightest fail it

5/5 Curriculum

Sweeping changes to the national curriculum are to be introduced in September 2014. Among the changes, multiplication tables will be at the centre of the curriculum for six- to seven-year-olds while history will be taught chronologically. Mr Gove says that he wants to have the 'sort of curriculum that children in other countries have, which are doing better than our own'
The Treasury has become involved in the dispute, telling the department it is worried about the handling of the free-schools budget. The Chief Secretary to the Treasury, Danny Alexander, a Liberal Democrat, has responsibility for government spending.
A Treasury source said: "Concern has been expressed, both at official and at ministerial level, over the cost of free schools."
A separate government source said the Treasury was taking an "increasingly close interest" in the issue.
He claimed that the Treasury had told Mr Gove it would  not approve rounds of spending on free schools until the budget had been brought under control.
The Education Secretary was accused yesterday by one government source of being an "ideologically obsessed zealot" and of taking decisions which were "nothing short of lunacy" in an attempt to  balance the books on free-school spending.
Mr Gove's spokesman replied: "The suggestion we are cutting money for new places in areas of need to pay for free schools where they are not needed is totally wrong.
"These claims pretend money spent in free schools is not creating new places in areas of need. That is simply not true."
But a senior Liberal Democrat source insisted: "The Conservatives are jumping up and down, but they are not even trying to deny the central fact – that Michael Gove transferred £400m from the 'basic need' budget, which is used to provide school places, to half-fill the extraordinary £800m overspend on his pet project of free schools."
The latest Coalition spat comes days after leaked departmental emails questioned Nick Clegg's handling of his cherished policy of free school meals for infants.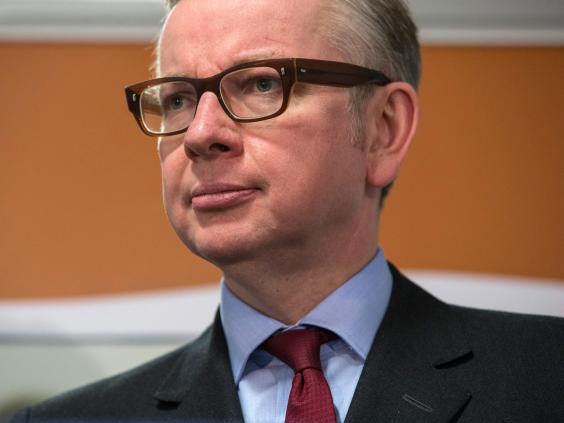 Reuse content