TV programmes like 'Grange Hill' and 'Waterloo Road' have helped create a teacher recruitment crisis by putting would-be recruits off from joining the profession, chief schools inspector Sir Michael Wilshaw has declared.
Sir Michael singled out the two programmes for portraying "patronising caricatures of state education".
"Of course, we've got to have reality TV and show what teaching can be like in some of our schools, warts and all,"  he said, "but surely we've also got to get a better balance and show what goes on in the vast majority of our state schools - good leadership, good teaching and good learning.  This often doesn't get a look in."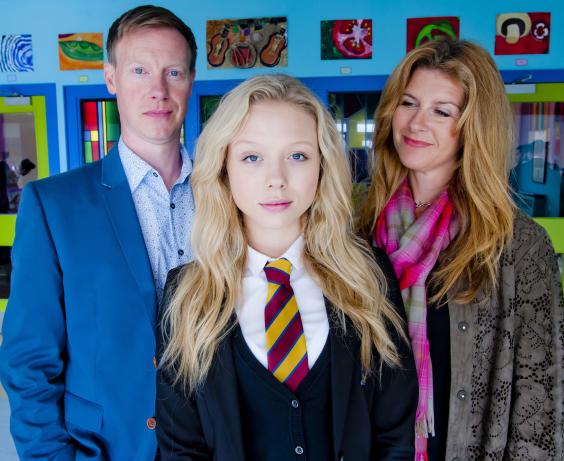 By contrast to 'Grange Hill 'and'Waterloo Road', programmes like 'Harrow - a very British school ' was a paean of praise for the independent sector.  "Maybe we shouldn't be surprised by all this when so many in the media are privately educated," he added.
Speaking at the Wellington College Festival of education - sponsored by the Sunday Times, he said that the state system of education was portrayed in negative ways by popular culture and the media.
""We don't see, in the main, great teachers teaching great lessons in well-ordered state schools,"  he added.
"What we do see is a programme like 'Tough Young Teachers' on the BBC which showed some idealistic, bright-eyed and bushy-tailed new recruits struggling daily to cope with Jack the Lad and Sally Show Off." The programme followed four newly qualified teachers as they started working in disadvantaged inner city schools.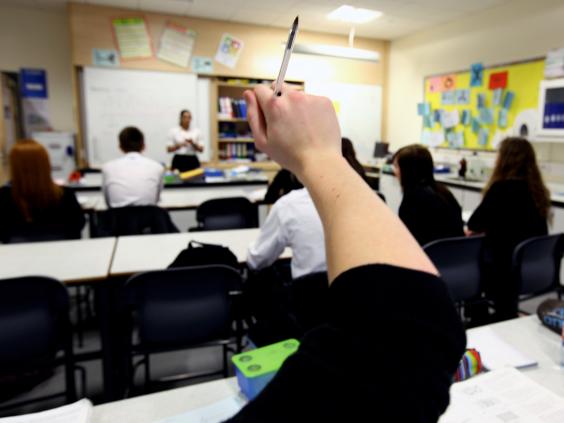 "Quite honestly, it was hard for me to watch without holding my head in my hands," he added. "Hard to watch young teachers putting up with this sort of nonsense on a daily basis."
He criticised senior staff for failing to support them, adding: "I found this upsetting and a sad commentary on the nature of leadership in a minority of our schools."
Sir Michael went on to warn of a crisis in teacher recruitment - with a third of schools having to cover maths and science posts with temporary staff without the right skills.
He warned that disadvantaged schools were the worst affected - partly because the Government's new drive to promote training teachers on the job had led to schools in better off areas "cherry picking the brightest and best (recruits) for themselves".
Under the Government's plan, only strong well-led schools can lead school-led training. "Consequently, areas with a high proportion of struggling schools and few good ones have a shortage of school-led training," he added.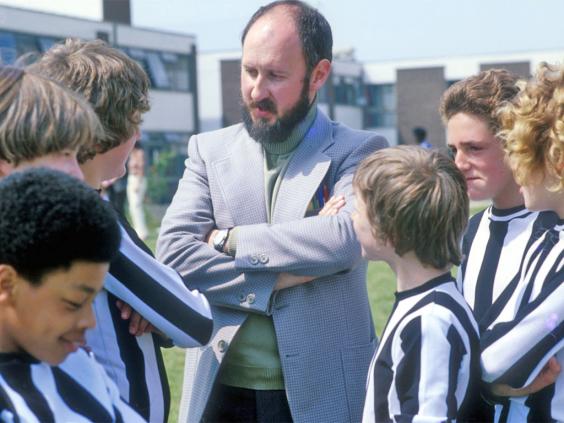 "We now have a two-tier school-led training system, with one group of lucky schools more able to recruit and one unlucky group less able to do so, further intensifying the disparity in local and regional performance."
A spokeswoman for the Department for Education said Sir Michael was "incorrect" to suggest good schools in the leafy suburbs were benefiting most from the Government's teacher training reforms.
She said that schools categorised as "requires improvement" could be partnerships operating school-led teacher training, adding that 462 of the 837 school teaching partnerships included at least one school requiring improvement or an inadequate school. Schools also did not need to be teaching schools to take part in the scheme.
A spokesman for the BBC said:  "There is a huge variety of output around teaching and education on the BBC but the chief inspector appears to raise far deeper issues around the recruitment and retention of teachers."
Reuse content