Children are arriving at school hungry, tired, ill and unable to concentrate or learn, as families struggle to provide the basics because of government social and economic policies, a teachers' union claims today.
Pupils are coming to classes exhausted from living in cramped and inadequate housing or unwell because their parents cannot take time off to allow them to recuperate at home, says a survey of more than 2,400 teachers for the NASUWT.
Teachers report children increasingly come to school without proper clothing or footwear and are unable to pay for activities such as school trips. More and more parents are sent letters for failing to pay for school meals.
Chris Keates, NASUWT  general secretary, said: "These are truly shocking statistics showing the lives of children and young people are being blighted and degraded by poverty and homelessness. Schools cannot be expected to pick up the pieces and have to overcome the profound adverse impact of poverty and homelessness alone."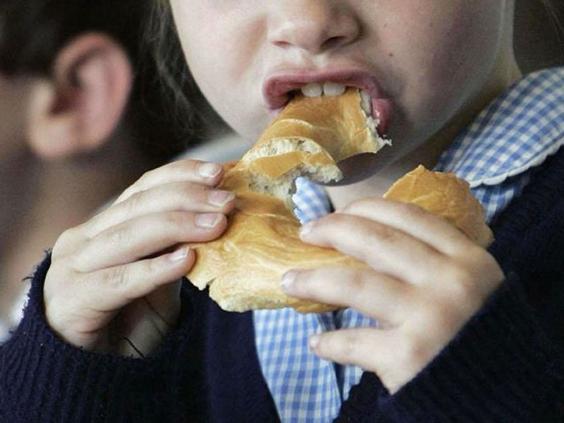 One in four survey respondents said they had brought in food for hungry pupils. One in five said they knew of pupils who had lost their homes due to financial pressures, and nearly one in three said they had taught pupils who were living in temporary accommodation. Teachers said pupils were more likely to be absent and concentrated less in lessons.
Carmel McConnell, founder of the Magic Breakfast charity which provides free breakfasts for 17,000 children at 430 schools, said the numbers of children needing help since the downturn had risen. "At the very minimum there are half a million children who live in families who cannot afford to feed them.... It is not surprising that children are unable to learn when they are hungry."
A Tory spokesman said numbers of children in poverty had fallen by 300,000 and free school meals had been extended to over a million more children. "We are targeting an extra £2.5bn toward the education of the most disadvantaged every year.  The NASUWT should recognise how the Conservatives have rescued the economy, and through that, are delivering the jobs that secure a better future for families."