As undergraduates lock themselves away in the university library or drown their sorrows in a college bar, outside their walls the city buzzes with tourists, market traders and shoppers, going about their business with little disturbance from the "Hooray Henrys" that supposedly populate the student town. 
According to Mary Beard, the classics professor and fellow of Newnham College, the divide between Cambridge's residents and its university students has grown more visible in the last few decades.
Beard says the gulf between "town" and "gown" has become more pronounced in the 30 years she has lived in Cambridge, citing increasing but understandable security measures as the reason why college buildings, playing fields and through-ways are regularly closed off to people who aren't members of the university.
"My own adult kids, when they visit, go through the centre of town and now complain about how much of the place seems cut off to them," she told the Cambridge News.
Having grown up in the city, I took to the cobbled streets to find out whether it really has turned into a two-party town.
Approaching King's College first, a rather haughty gatekeeper, tells me the college only lets locals through if they have a residents' card, which costs £10 for three years.
The colleges are "private property", he says in defence of charging locals to pay to get around their own city.
"No entry" signs are ubiquitous around the city. However, porters from Trinity Hall say colleges often let Cambridge residents through if they ask nicely and can prove they live within a 12-mile radius.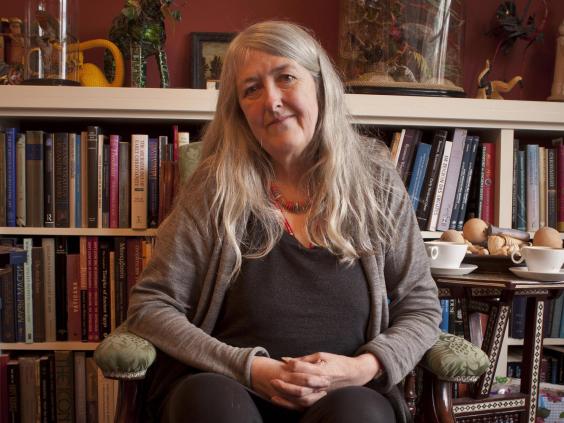 "Usually they just ask which pub you live near," says Vess Popov, 23, a graduate of Trinity College who also grew up in the city. "They're not as strict as everyone makes out."

Popov tells me he found the transition from "town" to "gown" strange. Lots of the students he studied with were too afraid to venture beyond the walls of their college.
"They were very sheltered and kept themselves to themselves. They'd only go out on student nights in the city and so never encountered any of the locals."
Graham Leggett, 60, who works as part of the maintenance team at Trinity, says lots of the locals are equally as oblivious to the students.
"I've lived in Cambridge all my life but I didn't know Trinity existed until I started working here," he says.
"We're downstairs and they're upstairs. The students are amiable enough though. The fellows are a bit odd. You get some right characters, but that's Cambridge for you. " The "town versus gown" debate has existed ever since Cambridge University was founded in 1209. The university even used to have its own MP and constabulary, and Cambridge railway station was built a mile east of the city centre to keep non-university members at bay.
"Oh yeah, the townies resent the gownies, that's how it's always been," says shop assistant Paul Doggett, who has lived in Cambridge for 45 years.
"There are lots of really nice private areas that we're not allowed to go in and I don't like that. It's wrong."
However, some locals think the rift between students and residents is just another myth, propagated by clever financiers keen to make a pretty penny out of tourists.
James Arnold, 54, who has lived in Cambridge all his life, says that over the past couple of decades the city has become nothing more than a theme park, saying lots of colleges use the supposed divide to make more money.
"What I hate is the 'Disneyfication' of Cambridge. All the clichés, the punt touts dressed up in hats and Mickey Mouse waistcoats," he says.
"Streets that used to be normal tarmac have been ripped up and turned into 'olde worlde' cobbles to make it more appealing for tourists."
Seemingly indifferent to the conflict, however, are those at the very centre of it. The hard-core academics, engulfed as they are in their research, know little of a world beyond the books.
Dr Andrew Criddle, 55, who was an undergraduate at Clare College, Cambridge, now returns to Cambridge University Library to study in his spare time.
He said: "When I was an undergraduate here I was aware of a serious social divide between the locals and the students. But now? I don't know, I couldn't comment. I have absolutely no contact with the town. I only ever come to the library."