Officials at a high school in North Dakota have been criticised for their attitude to the girl's dress code after asking 220 female students to stay behind after lessons to watch clips of 90s film 'Pretty Woman'.
The students at Devils Lake High School were allegedly shown the video to make the point that their dress code "violations" were inappropriate and "distracting", a move which one student compared to being called "prostitutes".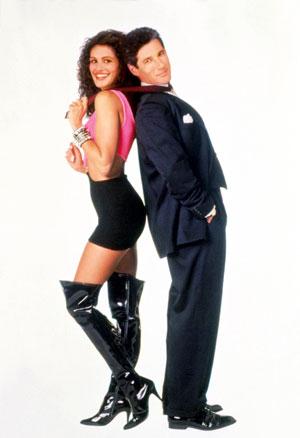 Devils Lake Principal Ryan Hanson spoke about banned dress code items including "too-tight" yoga pants, leggings and jeans.
"[Yoga pants] stretched so thin that they become see-through," he said, the Washington Times reported. "Things aren't left to the imagination, I guess."
Mr Hanson provided an explanation of the girls-only assembly to Yahoo News. "The image you project is so important. It matters so much to you as a woman. In our eyes, we're trying to protect our kids and sometimes they don't see it that way," he said.
He added that the assembly was called after the assistant principal logged more than 30 dress code violations among female students.
Several students who attended the assembly are said to have been offended by the discussion.
Senior student Mariah Fixen told Yahoo news: "That's [leggings] what everyone wears. That's the whole wardrobe. So basically, sweatpants every day is what (administrators) are really asking for now."
In the UK, there have been several recent debates over alleged bias when it comes to addressing girl's and boy's uniform restrictions, as well as the sexualisation of schoolgirl uniforms.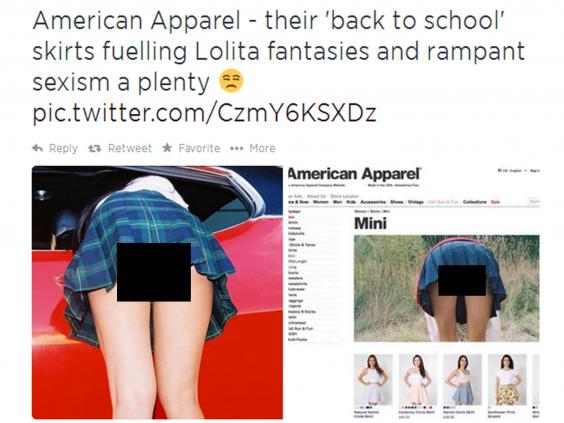 American Apparel came under fire last month for an allegedly "pornographic" advert which showed a girl leaning over to show her underwear to promote its "schoolwear" campaign.
Reuse content