Almost two-thirds of LGBT people in schools have experienced homophobic bullying - or hate crimes as these incidents would be called were they to occur off the playground – this year.
It's currently anti-bullying week and while this is an excellent opportunity to raise awareness and educate pupils, for too many LGBT students it's simply a short reprieve in what is otherwise an environment of neglect, prejudice and invisibility.
Ofsted now scrutinises schools on their ability to tackle homophobic bullying, yet 80 per cent of secondary school teachers say they haven't received any specific training for doing so, and 88 per cent don't even realise such assessments exist. If a pupil asks a question about sexual orientation one in five teachers say they wouldn't feel confident responding, while nearly half wouldn't know where to direct an LGBT student for advice about same-sex relationships.
Rainbow List 2014
Rainbow List 2014
1/101 1. (new entry) Michael Cashman:

Labour Party special envoy on LGBT issues worldwide

Jason Alden

2/101 2. (last year) Paris Lees:

Journalist and campaigner

3/101 3. Vicky Beeching (new entry):

Religious commentator and musician

Jason Alden

4/101 4. (re-entry) Ruth Davidson:

Leader of the Scottish Conservative Party

Getty Images

5/101 5. (15) Evan Davis:

BBC Newsnight presenter

Getty Images

6/101 6. (10) Sue Perkins:

Comedian and presenter

Getty Images

7/101 7. (new entry) Sam Smith:

UK's new biggest musician

Getty Images

8/101 8. (5) Ruth Hunt:

CEO, Stonewall

9/101 9. (37) Casey Stoney:

9. (37) Casey Stoney: Footballer, player for Arsenal and England

Getty

10/101 10. (20) Suran Dickson:

CEO, Diversity Role Models

Diversity Models

11/101 11. (56) Patrick Strudwick:

Journalist who has set up the Stop Gay Conversion Therapy Taskforce

Teri Pengilley

12/101 12. (6) Owen Jones:

Old-style socialist writer, who made his name with 'Chavs: The Demonisation of the Working Class' in 2011

Images

13/101 13. (new entry) Kate Stone:

Scientist and trans woman

14/101 14. (new entry) Huma Qazi:

Director, Pride in London

humaqazi.com

15/101 15. (new entry) Tom Daley:

Olympic champion diver who came out in December last year

16/101 16. (4) Nicola Adams:

The much-loved boxer, MBE, and former Pink List No 1

17/101 17. (new entry) Stephen Beresford:

Actor-turned-playwright-turned-screenwriter

18/101 18. (new entry) Rebecca Root:

Actress and stand-up comedian, the star of the new BBC2 sitcom Boy Meets Girl

19/101 19. (9) Phyllis Opoku-Gyimah:

Executive director, UK Black Pride

ukblackpride.org.uk

20/101 20. (re-entry) Angela Eagle:

Shadow Leader of the House of Commons, strongly partisan at PM's Questions

21/101 21. (21) Elly Barnes:

Former teacher, LGBT schools adviser, charity founder

22/101 22. (new entry) Andrew Scott:

Actor, best known as Sherlock's Moriarty

Getty Images

23/101 23. (29) Toby Whitehouse:

Joint founder, Gaydio, the UK's first LGBT FM radio service

24/101 24. (new entry) James Morton:

Transgender campaigner, head of the Scottish Transgender Alliance

25/101 25. (new entry) Heather Peace:

Actress & musician. Her hit single is 'The Thin Line'

Getty Images

26/101 26. (30) Lord Justice Terence Etherton:

Chancellor of High Court

27/101 27. (33) Jane Czyzselska:

Editor of DIVA, the UK's leading magazine for gay and bisexual women.

28/101 28. (34) Dominic Davies:

Founder & director of Pink Therapy

29/101 29. (95) Rev Richard Coles:

Broadcaster, musician, clergyman

30/101 30. (new entry) Sarah Westwood:

Author and one of DIVA magazine's most popular columnists, writing as 'The Rubbish Lesbian'

31/101 31. (70) Susan Calman:

Glaswegian Comedian

ITV/Rex Features

32/101 32. (22) Yotam Ottolenghi:

Chef, who has his Channel 4 show 'Mediterranean Feast'

Channel 4

33/101 33. (62) Tony Fenwick and Sue Sanders:

Schools OUT and LGBT History Month

34/101 34. (85) Kelvin Holdsworth:

Provost of St Mary's Cathedral, Glasgow

thecathedral.org.uk

35/101 35. (26) Gareth Thomas:

Author and former rugby international, who wrote an autobiography, the aptly titled Proud

Getty Images

36/101 36. (69) Natacha Kennedy:

Former primary school teacher and lecturer at Goldsmiths College

37/101 37. (48) Monty Moncrieff:

CEO, London Friend

londonfriend.org.uk

38/101 38. (72) Claire Harvey:

Team GB sitting-volleyball Paralympic captain

Getty Images

39/101 39. (36) Dr Meg John Barker:

Senior OU lecturer in psychology

40/101 40. (59) Mark Gatiss:

Actor and writer. He's appeared in the series of Sherlock and the magisterial Doctor Who bio-drama An Adventure in Space and Time

Getty Images

41/101 41. (new entry) Aderonke Apata:

LGBT asylum campaigner

Jon Super

42/101 42. (67) Derren Brown:

Illusionist

AFP/Getty Images

43/101 43. (88) Tris Reid-Smith:

Director and editor-in-chief of Gay Star News

44/101 44. (66) Anthony Watson:

Global CIO, Nike and formerly the global chief information officer at Barclays

Getty Images

45/101 45. (81) Kathy Caton:

Radio producer and presenter, Out in Brighton

46/101 46. (48) Andrew Haigh:

Film-maker, director of the brilliant 2011 gay romantic drama Weekend

Getty Images

47/101 47. (new entry) Isabella Segal:

Accountant and a partner at Nyman Libson Paul

48/101 48. (35) Paul Martin:

CEO, Lesbian and Gay Foundation, Manchester

49/101 49. (re-entry) Chris Bryant:

Shadow minister for welfare reform

Ian Gavan/Getty Images

50/101 50. (25) Mobeen Azhar:

Journalist, known for the award-winning Radio 4 programme Inside Gay Pakistan

51/101 51. (24) Carol Ann Duffy:

Poet Laureate, who's written for the Olympics and the Diamond Jubilee

AFP/Getty Images

52/101 52. (49) Jane Hill:

Newsreader. BBC News anchor

BBC

53/101 53. (new entry) Robyn Exton:

Founder and CEO, Dattch, an app designed to help people mingle in the LGBT community

54/101 54. (101) Iain Dale:

Publisher and political blogger

55/101 55. (54) Matthew Hodson:

CEO, GMFA, one of the few public figures to be openly HIV-positive

56/101 56. (52) Matthew Todd:

Editor, Attitude magazine

57/101 57. (98) Darren Scott:

Editor, Gay Times, a leading gay UK magazine

58/101 58. (40) Jane Fae:

Journalist, writer for The Guardian, The Independent and New Statesman

Jane Fae

59/101 59. (89) Gary Everett:

Artistic director, Homotopia festival

60/101 60. (39) Simon Topham:

CEO, Millivres Prowler, the largest gay and lesbian business in the UK

61/101 61. (new entry) Linda Riley:

Managing director of the Global Diversity Awards, and also runs Square Peg Media

62/101 62. (new entry) Matt Cain:

Author, who rose to fame as Channel 4's first Culture Editor

63/101 63. (46) Sir Adrian Fulford:

Judge and Lord Justice of Appeal

64/101 64. (65) Alan Carr:

Award-winning comedian

Getty Images

65/101 65. (91) Jay Stewart:

Co-founder of Gendered Intelligence, an organisation that delivers creative workshops to trans people under 25

66/101 66, (64) Liz Carr:

Actress, broadcaster and comedian

67/101 67. (84) Andy Woodfield:

Partner at PwC and continues to head up GLEE

68/101 68. (new entry) Jess Key:

Campaigner

69/101 69. (re-entry) Margot James:

Conservative MP & businesswoman

70/101 70. (new entry) Mikey Walsh:

Author of bestseller Gypsy Boy

71/101 71. (New entry) Crispin Blunt MP:

Conservative MP

PA

72/101 72. (92) Damian Barr:

Award-winning writer 

Jonathan Ring

73/101 73. (new entry) Kathryn Nawrockyi:

Director, Opportunity Now

74/101 74. (60) Juliet Jacques:

Writer

75/101 75. (new entry) Tim Sigsworth:

75. (new entry) Tim Sigsworth: Chief Executive, Albert Kennedy Trust

76/101 76. (86) Lisa Egan:

Activist and blogger of Where's the Benefit

77/101 77. (77) Lynette Nusbacher:

Strategic thinkerand partner for the think-tank Nusbacher Associates

78/101 78. (new entry) Chloe Orkin:

HIV consultant, who headed up the national campaign Going Viral

79/101 79. (new entry) Suzette Davenport:

Chief Constable and the first woman to lead Gloucestershire Police

PA

80/101 80. (94) Bisi Alimi:

Activist, blogger and founder of the Kaleidoscope Trust

Ajamu

81/101 81. (76) Will Young:

Musician, actor and speaker on LGBT issues

Getty Images

82/101 82. (new entry) James Dawson:

Author of This Book Is Gay

83/101 83. (new entry) Dinesh Bhugra CBE:

The first gay president of the World Psychiatric Association

84/101 84. (93) Rikki Beadle-Blair:

Film-maker

85/101 85. (new entry) Sophie Ward:

Actress, known for her roles in Young Sherlock Holmes, Wuthering Heights, and Jane Eyre

PA

86/101 86. (new entry) Asif Quaraishi:

The UK's first Muslim drag queen

87/101 87. (new entry) Juno Roche:

Transgender primary school teacher

88/101 89. (new entry) Cat Burton:

Senior pilot, British Airways

89/101 88. (18) Nick Grimshaw:

DJ and presenter, host of BBC Radio 1 breakfast show

Getty

90/101 90. (new entry) Kate Tempest:

Poet 

91/101 91. (new entry) Colin Coward:

Founder, Changing Attitude

AP

92/101 92. (41) CN Lester:

Co-founder of Queer Youth Network

93/101 93. (new entry) Ayla Holdom:

Pilot in the Royal Air Force and Head of Armed Services Trans group

94/101 94. (new entry) Antonia Belcher:

Businesswoman, founding partner of the building consultant MHBC

95/101 95. (re-rentry) Paul Burston:

Award-winning author, journalist and Polari Prize founder

96/101 96. (27) Sarah Brown:

Activist who made history by becoming the first transgender elected politician in Britain

97/101 97. (new entry) Lucy Spraggan:

Singer

PA

98/101 98 (new entry) Stephanie Hirst:

Radio presenter

Twitter

99/101 99. ('one to watch') Sarah Garrett:

Director and co-founder of Square Peg Media

100/101 100 (new entry) Tom Abell:

Managing director, Peccadillo Pictures

101/101 101 (new entry) Mark Palmer-Edgecumbe:

Head of diversity, Google
These statistics and more from Stonewall's most recent school report suggest too many teachers lack the confidence, skills and knowledge to deal with bullying and talk to students about LGBT issues. For Tony Fenwick, co-chair of Schools OUT and CEO of LGBT History Month, the situation is untenable.
"Every single police officer has to go through equality and diversity training before they can go out on the beat, but teachers just don't have that," he says. "There's no compulsory, mandatory or statutory training on LGBT issues, and that just isn't good enough."
"We tend to think that teachers know about everything, especially when it comes to sex and relationships education. But I'm an English teacher; I couldn't walk into a class and start teaching A-Level physics - I wouldn't know where to start. So how can you expect me to talk in citizenship or PSHE or SRE, things outside my remit? We need training, there's no question about that."
When Elly Barnes was made head of year seven at Stoke Newington School in 2005, she saw an opportunity to eradicate homophobia. She set about promoting a new ethos and culture, while creating a more inclusive curriculum with the help of other faculty members; maths lessons looked at LGBT statistics, the rainbow flag was recreated in DT, and the English department ran a project on queer theory. Every subject got involved; as a music teacher herself, finding such material was hardly a challenge.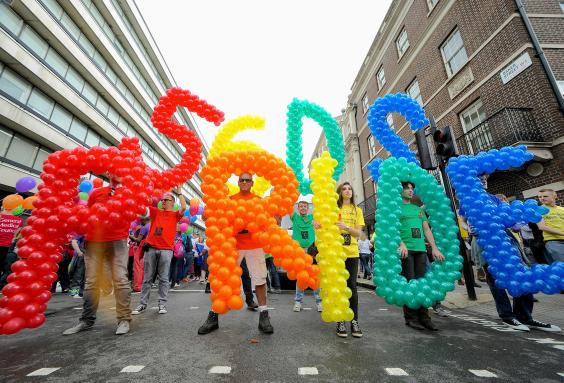 In one lesson Barnes played the video to Jimmy Sommerville's Smalltown Boy', which narrates the true story of his being attacked by a gang and rejected by his parents because of his homosexuality. Poignant and groundbreaking, the track became both a commercial success and gay anthem; 30 years on its power to shock hasn't dwindled.
"When I played this to my year sevens their response was 'well why are they beating him up, why are they throwing him out, what's he done wrong, so what if he's gay?'," she recalls. "That wasn't the reaction I was expecting at all, but the penny absolutely dropped. This is not a problem with the kids, this is a problem with the adults. Section 28 was repealed 11 years ago but there's still some sort of legacy of fear. We're simply not including LGBT issues in the curriculum."
With her fresh-faced group of year sevens the issue wasn't rehabilitation, but prevention. Like any form of discrimination, homophobia is learned, and transforming the environment of apathy and ignorance which allows it to thrive became Barnes' goal.
A decade on from that 80s synthpop music lesson, and her brainchild, Educate and Celebrate, is one of the most successful teacher-training programmes in the country, helping schools build inclusive curriculums, celebrate diversity, create age-appropriate resources and generally make the invisible visible.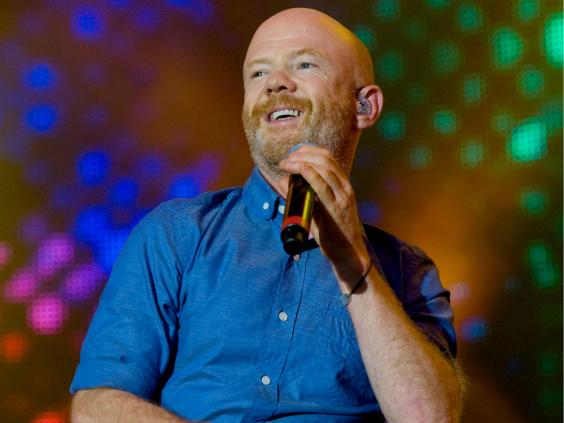 Programmes like Educate and Celebrate do this through "usualising" and "actualising", with the former focusing on acclimatising students and teachers, removing the threat of difference and making references to anything LGBT into an everyday occurrence - and the latter exposing students to more in-depth learning and specific lessons devoted to examining LGBT issues. It could be as ambitious as holding a Pride celebration or as subtle as an off-the-cuff comment about Siegfried Sassoon's homosexuality.
"I did an assembly where we introduced students to the terms and discussed what they meant, because we're still very scared of using these words in schools," says Barnes. "We got everyone to shout out 'LGBT' and 'lesbian, gay, bisexual and trans' just to see how it felt. I wanted to eradicate the fear around using them and encourage their use in a positive sense. Some teachers are still uncomfortable with using that language in the classroom, so we need to decide on definitions we're all happy and comfortable with."
Section 28 may now be confined to the past but in certain classrooms its chokehold remains, with some teachers believing they could be sacked for mentioning homosexuality and over a third having never addressed issues of sexual orientation at all. Such uncertainty means many LGBT teachers remain discreet about their sexuality, worried that coming out will jeopardise their position. For the schools themselves it's the punitive culture and fear of reprimand that paralyses them, inhibiting their ability to improve their approach to tackling bullying. 
"The whole atmosphere is about punishment and failings," says Fenwick. "As a school you cannot say 'we need some support with this' without someone coming in and telling you 'you're failing here so we're putting you on special measures' or 'that teacher doesn't know who to deal with this so we're putting them on capability procedure'. When you create an environment like that what happens? You cover up. Schools aren't dealing with homophobia effectively but if they admit that they'll get in trouble."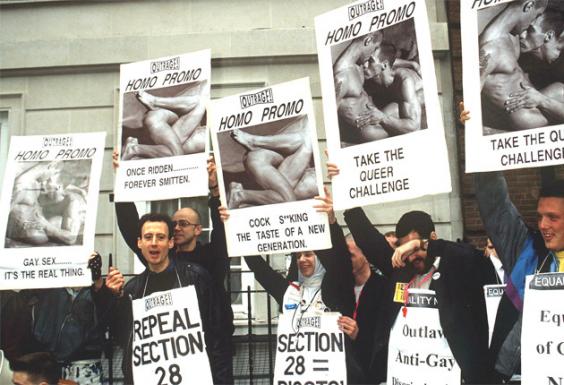 "When the Government came in they were good at highlighting the problem of LGBT bullying and the need to empower teachers to deal with the bullies, but they always saw it as a punitive process. I don't think they looked far enough into the importance of celebrating diversity and making people more aware of it."
Both Tony Fenwick and Elly Barnes made the Independent's 2014 Rainbow list this month, a testament to the progress they've made in tackling homophobic bullying. Despite their successes though they've only managed to reach a fraction of the schools and teachers they want to. Nicky Morgan's recent £2 million pledge will hopefully help expose more students to their work, but the Department of Education cannot rely on this alone to stop homophobic bullying.
Demanding teachers deal with homophobic bullying but not showing them how is no different to expecting a pupil to pass an A-Level French exam having never been taught French. Statutory training for teachers at PGCE level, an LGBT inclusive curriculum and age appropriate Sex and Relationship Education programme are just a few of the pragmatic solutions that have already been called for but still unimplemented. If the Government is serious about tackling homophobic bullying and banishing the spectre of Section 28 once and for all it needs to do what it expects of teachers and lead by example. 
Reuse content