Superhead Craig D'Cunha is busy tackling classroom discipline at the school he has been tasked with turning around. If a pupil receives two formal warnings about bad behaviour they are taken out of a lesson, their parents are contacted and there is a discussion between teacher and pupil about why they have been removed. The strategy is working. "We've had a significant improvement in behaviour," says D'Cunha, adding: "Basically, it's about keeping the kids in the classroom at all costs. They cannot learn if they're not in the classroom."
D'Cunha is a product of the Talented Leaders programme that prepares budding headteachers to take over "coasting" schools: those that should have better results than they do. Many such schools can be found in Britain's coastal resorts and rural areas.
Before leaders are taken on, they have to agree to go where the programme feels they are most needed – and sign up to spend three years in the post turning the school around.
D'Cunha is one of three heads – the others are Christine Woods and Nadia Paczuska – appointed to Suffolk schools, although the programme aims to appoint 100 heads to different areas of the country within a couple of years.
Heath Monk, CEO of the Future Leaders Trust behind the project, says: "Craig, Nadia and Christine have been selected because they are passionate about giving every child a great education and changing the life chances of disadvantaged children, and they have the skills to make it a reality."
D'Cunha moved to 662-pupil Suffolk New Academy at the start of the year. It serves the Chantry estate in Ipswich, Europe's biggest social housing project when it was built in the 1960s. The school is in special measures and D'Cunha wants to bring it back to focusing on the local community. He plans to reinstate its old name – Chantry High School – when it moves into new premises in September.
As well as dealing with bad behaviour, D'Cunha wants an emphasis on improving teaching quality and has encouraged staff to observe their colleagues' lessons. "It's a culture change," he says. "Some people are very into the idea and the new approach – others are taking more time to get used to it."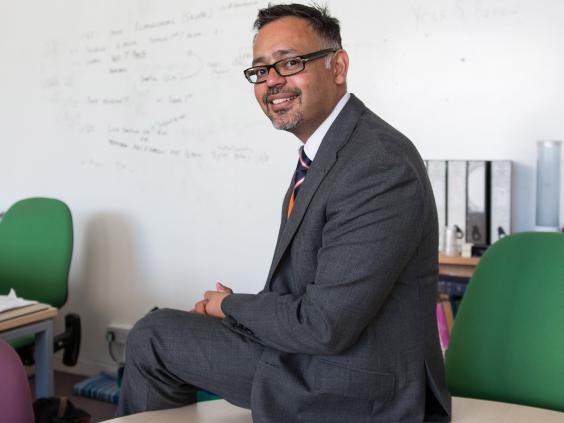 Across town, Christine Woods – at Ormiston Endeavour Academy – is grappling with similar problems. She had to tell her staff within a day of taking office that the school had failed its Ofsted inspection. The school, which serves a disadvantaged area of Suffolk's county town, has 443 pupils and shares its site with a school for disabled students. Some of the SEN school pupils have lessons with the secondary school, creating a healthy environment of respect between the students.
Woods is appointing the school's first head and deputy head boys and girls, as she aims to give her pupils more confidence and an ability to develop leadership skills – in tune with Education Secretary Nicky Morgan's declared aim to ensure schools put more emphasis on character development.
Woods is also promoting a rewards system in which pupils earn points, or "Vivos", for success and effort in school. Once they have clocked up 150 Vivos, they qualify for a gold award, which earns them a voucher they can exchange in a shop to buy stationery or equipment.
Last year, 45 per cent of the academy's pupils gained five A* to C grades at GCSE, including English and maths, but Woods is confident that the figure will move close to the national average of around 55 per cent next year.
Nadia Paczuska has been in her new job only three days but is already painting the teachers' staff room herself, as a sign of good faith in her new staff. There will be five new teachers next term as a result of "quite a few" resignations in April and May. "It is a loss and an opportunity," Paczuska says. "I'm very clear – anybody who's here I'll support and help develop. Investing in my staff is the best thing I can do."
Paczuska says that the interim head, who had been in charge for the past year, had made it clear that there was a need for innovation and some teachers had left because "any change is the end of the road for them". "I think the children in this school are desperate for something different," she adds. "I think there is a lack of trust among the parents and there is a need to repair that."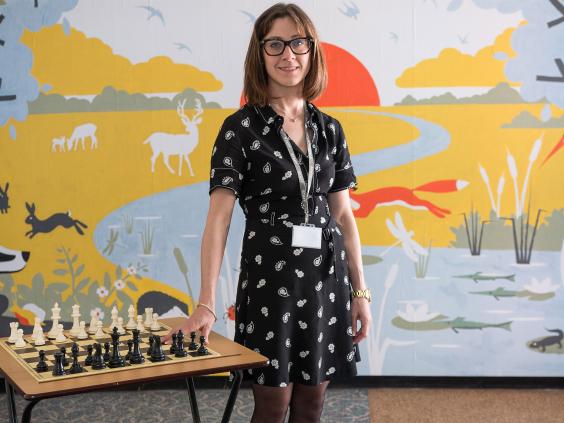 Paczuska also hopes that by giving the pupils a broader and more exciting curriculum – including the opportunity to go riding at stables adjacent to the school and join local sports leagues – they will be enthused by learning again. "The difference between these children and others (from more affluent backgrounds) is that they don't have access to these kind of things outside school," she says. She is keen to promote the school's breakfast club, and will offer pupils the chance to come in and do their homework at 8am if they cannot do it at home. "I want to turn this school from one that's been through bad times to something great," Paczuska says.
Suffolk has been chosen as one of the areas to start the drive against "coasting" because statistics show only 29.6 per cent of disadvantaged children in the east of England achieve five A* to C grade passes at GCSE, including maths and English, compared to 60.4 per cent nationally.
Schools Minister, Nick Gibb, comments: "I'm delighted to see the Talented Leaders programme getting off to a great start in Suffolk." Earlier this month recruitment started for a second year of the programme and other areas of the country such as Stockton, Hartlepool, Birmingham and Bradford will have hand-picked heads from the scheme in place by September.
"We know excellent leadership drives great teaching and this in turn can have a profound effect on raising attainment and provide high aspirations for all," says Gibb. "That is why we are supporting schools in rural, coastal and deprived areas that are struggling to attract exceptional leaders, helping them raise academic standards and improve outcomes for their pupils."
Reuse content