Gatton Hall is not your average school house. The Palladian-style mansion, with its portico, state rooms and chapel, sits grandly in 270 acres of exquisite countryside in Surrey, overlooking parkland and lakes designed by "Capability" Brown. And in scenes more reminiscent of an Enid Blyton book than most modern schools, the 965 pupils have a riding stable with 20 horses at their disposal.
Best of all, though, the Royal Alexandra & Albert is a state comprehensive boarding school – one of only 36 in the UK, the mere mention of which is usually greeted by surprise from most people. "This looks like an independent school," says its headteacher, Paul Spencer Ellis. "It looks wealthy – but we're not. We're a state school and a comprehensive. I find I have to spend my time explaining that every time a new reporter from the local paper comes to interview me."
Royal Alexandra & Albert School, in Reigate, was originally a private orphanage – established in the 1750s – which morphed into a state school just after the Second World War. For years, though, it failed to reach its full potential, leading to it being put into "special measures" – education standards watchdog Ofsted's remedy for failing schools – 12 years ago when Mr Spencer Ellis took over as headteacher.
Now the school is thriving and testament to a growing demand for state boarding- school places, particularly for sixth-formers. It has bucked the trend that has seen three state schools drop their boarding provision in recent years because of a cash squeeze.
According to Roy Page, the chairman of the State Boarding Schools Association, speaking to his annual conference at the weekend, others are "desperately anxious about the survival of their boarding houses" because of inadequate funding to repair crumbling buildings. The association has launched a fightback, though, writing to the heads of all the country's prep schools under the theme "secret no more", saying: We're here – and we're much cheaper than independent schools.
Mr Spencer Ellis is convinced in the long run that his school will expand as "the economy is playing into our hands", with many parents reluctant to meet the cost of private-school provision following the recession. The fees these parents will pay – albeit lower than those of comparable independent schools – will help fund the expansion.
However, growth would not have been on the cards 12 years ago when there were just 530 pupils and the school only offered education for seven- to 16-year-olds.
The school community is mixed: many pupils are from the families of armed services personnel abroad, others are "foundationers" who are entitled to a free education and considered likely to benefit from boarding because of difficult home circumstances.
"I thought to myself, 'If we're going to bring in young people who we are giving a fine boarding-school education to because of their home circumstances, then why would you stop at 16?'" says Mr Spencer Ellis.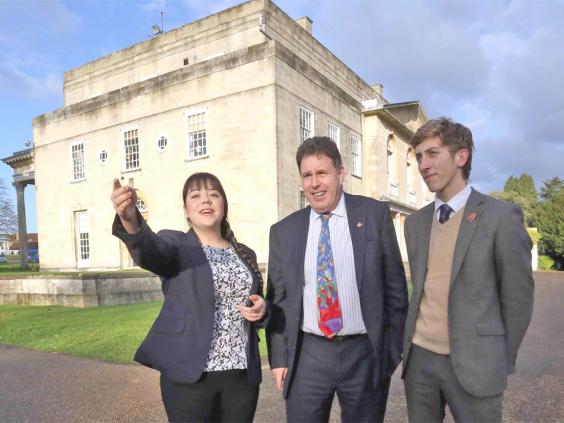 The school opened a sixth-form in 2010 with 24 pupils in the first cohort – of which nine went on to university. This summer, there were 58 in the upper sixth and 39.8 per cent of their papers were graded B or better. In the current year, there are 55 pupils in the upper sixth, and 85 in the lower sixth. The school intends to expand its sixth form until it takes in 100 pupils in the lower sixth.
"We would be well advised to go to 125," says Mr Spencer Ellis. "Sixth-form provision is not funded as generously per pupil [compared with the years of compulsory schooling from five to 16]."
He is convinced that there is the demand for more state boarding-school places, citing research he commissioned for the State Boarding Schools Association which found that there were 5.5 applicants for every boarding-school place. "There has always been a big demand for sixth-form boarding in the state sector," he says. "Parents see it as a good preparation for going away to the world of university. It's a preparation for independent living, a sort of half-way house. I think the young people see it as a step away from the parental nest and, in some cases, it gives them a better working environment. There are some young people who see going to boarding school, where the staff are available evenings and Saturdays, as a good base from which to attack going to university."
Jacob Sayers, who at 18 is in his fourth year at the school – and in his second year of boarding – hopes to study medicine at university. He was previously enrolled at a local day comprehensive near his home in Crawley when he made the decision to switch to the Royal Alexandra & Albert.
"I really just wanted to change," he says. "I'd heard of this school and I'd heard some very good things about it. I only started boarding in the lower sixth. The change is that you're always there with your friends. They are like a second family. I only live just the other side of Crawley so I can always go home at the weekend. I do a lot of sports – football and cross-country – and I've joined societies such as debating. I don't think you would do so much at a day school, because when the bell goes at 3pm everyone goes home."
Jacob, who has become head boy, also believes it helps his A-level studies to have his teachers on hand all the time. His father, Gary, adds: "To be honest, it was Jacob's idea. He didn't feel that the school he was going to was challenging enough and, as far as his results are concerned, we haven't looked back at all."
Mr Sayers says the decision to switch to boarding was made because Jacob had been leaving at 6am to get to the school and wasn't getting home until 9pm by the time he had finished all his work and extra-curricular activities.
"I'm so glad we did," he says. "Since he has been boarding, he has fitted in a little spare time. We've noticed a big difference in him because he's not having to get up at 5am."
He adds that it was a shame that the awareness of these types of schools wasn't higher. "If it was publicised a little bit, I think a lot of parents would be interested in what the school's got to offer. Jacob's getting a good education – as good an education as he would at an independent school – and it's half the cost."
Another pupil, Antonia Johnstone, 16, whose mother lives and works in Belgium, has just started at Royal Alexandra & Albert. "I was at school in Belgium but I wanted to do some A levels and thought I would be better off doing them in England," she says.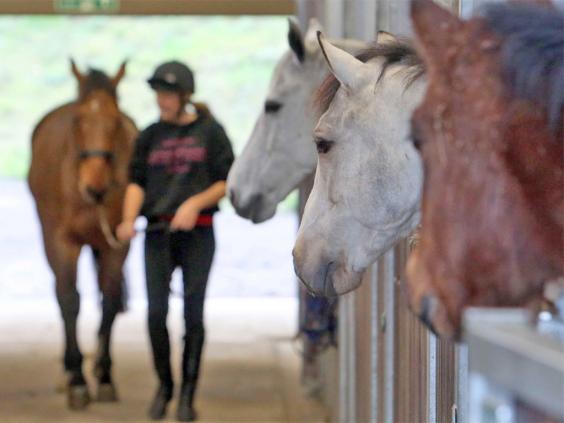 Antonia, who is studying drama, psychology, business, French and Dutch, hopes to pursue a degree that will further her acting ambitions and is eyeing up a place at Manchester Metropolitan University which has a degree combining acting with psychology. She is also considering more specialised drama schools.
Her mother, Lesley, says: "There should be more places like this in my view – if they're along the same lines. I'm extremely pleased with what they're offering Antonia. They encourage the work ethic."
The school now has 970 pupils and still takes in the children of armed-services families while also offering free places to 50 foundation students whose parents would not be able to afford the £4,483-a-term fees, about a third of the cost of a place at many of the country's leading independent boarding school.
There are 445 boarders and under the school's "boarders without beds" policy another 40 local pupils come in for breakfast, lunch and dinner, do games in the afternoon and finish their homework at school, again benefiting those whose home circumstances might make it more difficult to study there.
"I've got parents here who could afford any independent school in the country," says Mr Spencer Ellis, "but they think this place is a bit more grounded. We have a wide social mix but the interesting thing is that it's not a topic of conversation or worry among the pupils as to what backgrounds they come from."
The novelty of the extensive riding stables means that students can study for a wide range of qualifications, including a GCSE-equivalent BTec in horse care and an A level equivalent BTec in horse management. Michael Gove, the Education Secretary, has axed the qualification from inclusion in school exam league tables, instead encouraging take-up of subjects with more academic rigour. But Mr Spencer Ellis stands by it, relating how one girl received her qualification in horse management on the Friday and started work as an assistant stable manager at the school the following Monday.
Alongside the country's 36 state boarding schools, a recent development has seen three new flagship academies adding boarding to their portfolios. Mr Spencer Ellis is adamant that the demand will be there if the spaces are provided. And, of course, if the secret of the Royal Alexandra & Albert's success gets out.