Kate Moss said it was "disturbing" that young people were still sleeping rough in 2016, as she backed The Independent's campaign against youth homelessness.
The supermodel gave her support to the Young and Homeless Helpline appeal being run by The Independent and the charity Centrepoint, and expressed concern at rising levels of youth homelessness. 
The number of people under 25 sleeping rough in London alone has almost tripled in the past five years to 830, according to official statistics.
And with Centrepoint research showing 150,000 16 to 24-year-olds a year are seeking help from UK councils over homelessness issues, Moss also urged support for the "hidden homeless", some of them sleeping in strangers' homes or on nightbuses to avoid staying on the street.
The 42-year-old told The Independent: "It is disturbing to think that in 2016 young people are still forced to sleep rough.
"Centrepoint's work is invaluable in helping the most vulnerable to put a roof over their head – somewhere they can feel safe and warm. 
"It provides both physical and emotional support, teaching these young adults the life skills they need to live independently."
She urged people to give to The Independent's Christmas appeal, which is raising money to launch a Freephone helpline in February and also to support other work by Centrepoint, of the kind which allows the charity to achieve positive outcomes with 90 per cent of the young people it assists. 
The causes of homelessness
The causes of homelessness
1/7 Family Breakdown

Relationship breakdown, usually between young people and their parents or step-parents, is a major cause of youth homelessness. Around six in ten young people who come to Centrepoint say they had to leave home because of arguments, relationship breakdown or being told to leave. Many have experienced long-term problems at home, often involving violence, leaving them without the family support networks that most of us take for granted

2/7 Complex needs

Young people who come to Centrepoint face a range of different and complex problems. More than a third have a mental health issue, such as depression and anxiety, another third need to tackle issues with substance misuse. A similar proportion also need to improve their physical health. These problems often overlap, making it more difficult for young people to access help and increasing the chances of them becoming homeless

Getty Images/iStockphoto

3/7 Deprivation

Young people's chances of having to leave home are higher in areas of high deprivation and poor prospects for employment and education. Many of those who experience long spells of poverty can get into problem debt, which makes it harder for them to access housing

Getty Images/iStockphoto

4/7 Gang Crime

Homeless young people are often affected by gang-related problems. In some cases, it becomes too dangerous to stay in their local area meaning they can end up homeless. One in six young people at Centrepoint have been involved in or affected by gang crime

Getty Images/iStockphoto

5/7 Exclusion From School

Not being in education can make it much more difficult for young people to access help with problems at home or health problems. Missing out on formal education can also make it more difficult for them to move into work

Getty Images/iStockphoto

6/7 Leaving Care

Almost a quarter of young people at Centrepoint have been in care. They often have little choice but to deal with the challenges and responsibilities of living independently at a young age. Traumas faced in their early lives make care leavers some of the most vulnerable young people in our communities, with higher chances of poor outcomes in education, employment and housing. Their additional needs mean they require a higher level of support to maintain their accommodation

Getty Images/iStockphoto

7/7 Refugees

Around 13 per cent of young people at Centrepoint are refugees or have leave to remain, meaning it isn't safe to return home. This includes young people who come to the UK as unaccompanied minors, fleeing violence or persecution in their own country. After being granted asylum, young people sometimes find themselves with nowhere to go and can end up homeless

Getty Images/iStockphoto
The helpline will help vulnerable people under the age of 25 to access support for issues including housing, drug addiction, bullying and sexual abuse.
Moss has already been involved in other fundraising work around homelessness.
In 2010, rare photo portraits of the supermodel were auctioned to raise money for homeless charity Crisis.  
In 2009, she was one of a number of celebrities to make a patchwork quilt which was auctioned for £9,500 to raise money for homeless charity Shelter.
As Moss urged readers to donate to our campaign, other famous faces also backed the Young and Homeless Helpline appeal.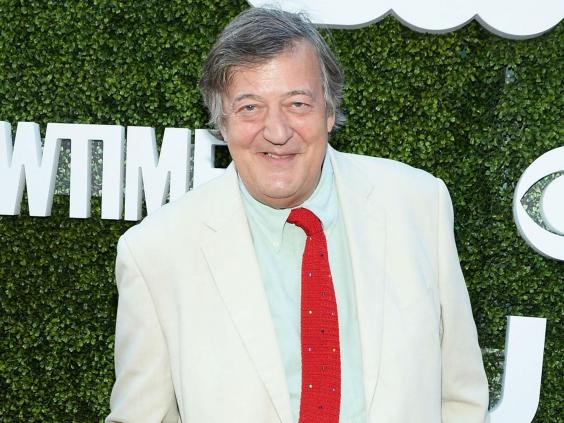 Stephen Fry said: "It may be silly and typically human to think so hard about young homeless people only at Christmas. But it's a start. After all, the misery and loneliness is thrown into its sharpest relief at the coldest time of year when most of us are lucky enough to be with those we love, warm under a sheltering roof. So let's do all we can to help the unlucky ones this year."
Musician and producer Nile Rodgers, who as a 16-year-old was homeless in New York and slept in Subway carriages, said the Centrepoint Helpline "could be the difference between life and death" for some young people.
Rodgers, who has worked with Diana Ross, David Bowie, Madonna, Lady Gaga and many others, received an award from Centrepoint's patron, Prince William, at a fundraising gala at Kensington Palace in London earlier this month for his charity work around homelessness.
He told The Independent that the new helpline could help save lives.
"There's nothing like having something you can depend on," he said.  "When you could be really down in the dumps, just knowing there is a helping hand nearby: believe me, it can truly be the difference life and death."
The value of a homeless helpline, he added, had already been proved in New York:
"We had a number in NYC, and, honestly, that number was the difference and really saved lives."
TV magician Troy Von Scheibner said he was shocked a dedicated helpline for youth homelessness did not already exist. 
He was drawn to work of Centrepoint, he said, when several friends almost became homeless.
He said: "I think it's absolutely clear why the helpline is so vital: people who feel they have no option and no one left, they know they have that line to talk to someone, that they can be helped in some way. 
"It will be a new way to reach people who might be slipping through the net, before it's too late. It's an amazing thing, I don't know why it didn't happen sooner. It's what people are going be able to turn to in the real dark moments."

How to donate to The Independent's Christmas Appeal
The Independent's Homeless Helpline appeal is raising money for the Centrepoint Helpline, a brand new support service that will save young people from ending up on the streets. 
To donate you can: 
Call
0300 330 2731
Text
HOME66 £5 to 70070
Post
Freepost RTKC-JRGU-ZYGT
Centrepoint
40-42 Phoenix Court
Hawkins Road
Colchester
CO2 8JY
Go online
www.independent.co.uk/homelesshelpline
Reuse content