The Independent Police Complains Commission (IPCC) has released its annual report on deaths during or following police contact.
The figures from the IPCC show a large jump to 17 deaths, an increase from 11 in 2013/14.
The news comes on the same day that the Home Secretary, Theresa May, will launch a major review into deaths and serious incidents in police custody.
There were also 69 apparent suicides in the year, 50 per cent higher than the number of self-inflicted deaths in 2010/11. Forces in Devon and Cornwall, Northumbria, Sussex and the Met each saw four suicides in their areas, the highest of any forces investigated.
Responding to the number of suicides of those in custody this week, Deborah Coles, the co-director of INQUEST, argued that there are "systematic failings" in the treatment and care of vulnerable people.
"The last five years has seen a 40% increase in self inflicted deaths in prison. Every death raises important questions about whether the risk of suicide was identified and acted upon."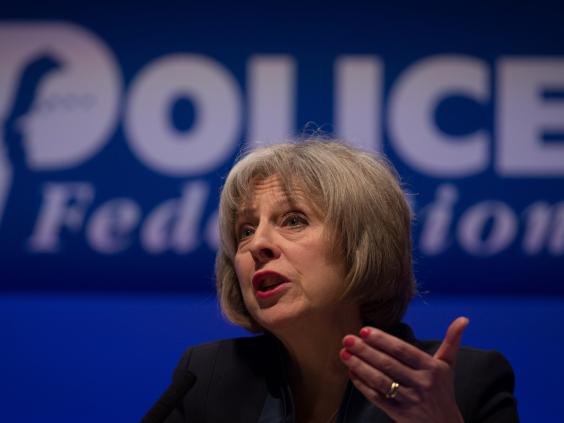 It is expected that INQUEST will be asked by the Home Secretary to play a formal role in the review, although Coles says it is too early to tell if Theresa May's plans are any more than a "public relatins exercise."
The IPCC report additionally shows there was one fatal police shooting in the period, the first in three years. Dean Joseph, who was 40, was shot dead by the Met in September last year, in Islington, North London. The IPCC has been investigating Joseph's killing, with an inquest taking place starting this week.
IPCC Chair Dame Anne Owers has said today that IPCC investigations have "too often exposed the same issues" with police forces failing to adequately ensure the safety of those in custody.
These issues include inadequate risk assessments; token checks on a person in custody; insufficient handovers between custody staff; a failure to recognise or properly deal with people with mental health concerns or substance abuse issues; poor liaison between police and other agencies.
"One of the IPCC's most important functions is to investigate deaths in or following police custody," continued Owers, "and to make sure that lessons are learned and future deaths prevented wherever possible. It is essential for the families of those who died that they know and understand what happened and why."
Reuse content