The killing of Lee Rigby could have been prevented if an internet firm had told MI5 about an online exchange which revealed "in the most graphic terms" plans to murder a soldier by one of his killers.
In a long-awaited report into the killing on 22 May, 2013, the Intelligence and Security Committee (ISC) said that if an exchange between Michael Adebowale and another extremist in December 2012 had been picked up, Adebowale would have become a top priority for the security services.
The report also reveals that the two killers had been investigated seven times by different agencies and that MI5 cancelled surveillance of one of the murderers, Michael Adebolajo, just a month before the attack.
MI5 plans to monitor Adebowale were also delayed by paperwork problems until the day before the murder.
However, the ISC said that despite all this, it did not consider any of the opportunities missed by MI5, MI6 or GCHQ in the run-up to Fusilier's Rigby's barbaric murder significant enough to have affected the outcome.
On an internet account - described by GCHQ as saying "Let's kill a soldier" and the exact contents of which have been redacted in the final report - Adebowale expressed his intent to murder a soldier in the "most graphic and emotive manner", the report said.
The report says: "In this exchange, Adebowale told FOXTROT that he intended to murder a soldier.
"Had MI5 had access to this exchange, their investigation into Adebowale would have become a top priority.
"It is difficult to speculate on the outcome but there is a significant possibility that MI5 would then have been able to prevent the attack."
Fusilier Rigby was killed on 22 May 2013 near London's Woolwich Barracks. His killers, Adebowale and Michael Adebolajo, were sentenced in February to a whole-life term and 45-year minimum respectively.
ISC chairman Sir Malcolm Rifkind criticised the unnamed US firm for not passing on the information and acting as a "safe haven for terrorists".
Lee Rigby murder
Lee Rigby murder
1/8 This CCTV image shows Lee Rigby of the Royal Regiment of Fusiliers, left, on May 22, 2013, at Woolwich DLR rail station in London

AP

AP

2/8 The gun used in the attack on British soldier Lee Rigby outside Woolwich barracks

EPA

3/8 An army bag shown during the trial against Michael Adebolawe, 22, and Michael Adebolajo, 28

EPA

EPA

4/8 A damaged Vauxhall Tigra shown during the trial against Michael Adebolawe, 22, and Michael Adebolajo, 28, as part of the body of evidence at the Central Criminal Court

EPA

EPA

5/8 A parking ticket shown during the trial against Michael Adebolawe, 22, and Michael Adebolajo, 28

EPA

EPA

6/8 Drummer Lee Rigby, 2nd Battalion The Royal Regiment of Fusiliers. Michael Adebolajo and Michael Adebowale have been found guilty of murdering Rigby outside Woolwich barracks in south-east London

EPA

EPA

7/8 Rebecca Rigby, wife of murdered fusilier Lee Rigby, leaves the Old Bailey

Getty Images

Getty Images

8/8 Aimee West, fiance of murdered fusilier Lee Rigby, leaves the Old Bailey

Getty Images

Getty Images
"Internet companies need to play their part in alerting authorities on people who may be terrorists," he said. "They seem to feel no obligation to pass that on to the authorities … even if it relates to terrorist activity."
In the Houses of Common today, Prime Minister David Cameron heavily criticised internet companies, claiming they had a "social responsibility" to prevent terrorists using their networks to provoke and create "murder and mayhem".
Mr Cameron added that £130m extra funding would be given to security and terrorism agencies to monitor extremist activity. This money will also funnelled into prevention methods.
Mr Rifkind said that although MI5 could not have stopped the murder, he said its response had been "inadequate" and that the Woolwich murderers were "not given high enough priority".
He was "very critical" of the delays encountered by MI5 in requesting increased surveillance on suspected individuals , describing MI6's "apparent lack of interest" in Adebolajo's arrest in Kenya as "deeply unsatisfactory".
"Where some surveillance was thought appropriate," it took authorities "in some case double the time" to access the necessary information, the report says.
"The agencies have to do much better in regard to these procedures and the time that it takes," Sir Malcolm said.
Members of the inquiry also stressed that the two men were "acting alone and they were security conscious" and that the only evidence suggesting an attack was to take place was the online exchange and that only came to light after the attack.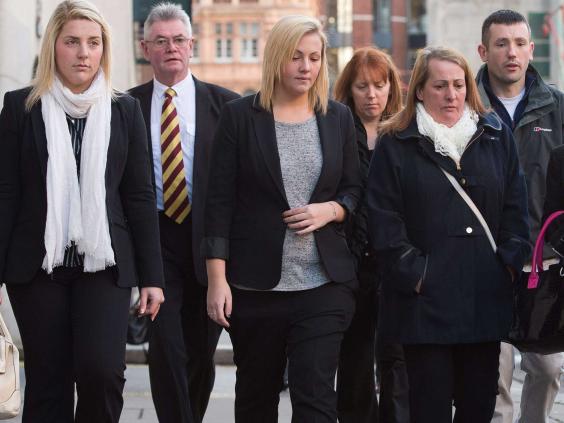 Muslim converts Adebolajo and Adebowale ran down Fusilier Rigby, who was dressed in a Help for Heroes hoodie, in a Vauxhall Tigra near Woolwich Barracks, in south east London, in May last year before savagely attacking the defenceless soldier as he lay in the road.
The ISC inspected hundreds of highly-classified documents and questioned ministers, the heads of the three agencies and senior officers from the Metropolitan Police for its inquiry - described as the most detailed report the group of MPs has ever published.
The inquiry discovered the two men appeared, between them, in seven different agency investigations, for the most part as low-level subjects of interest.
The report said the ISC "discovered a number of errors" in these operations where processes were not followed, decisions were not recorded or delays were encountered.
Reuse content