Flights have been diverted from Leeds Bradford airport after a "suspicious package" was found at the terminal.
The airport was evacuated and a cordon put in place after police were called to the scene just after 8pm.
"At 8.09pm police were called to a suspicious package at Leeds Bradford Airport," said a spokesperson for West Yorkshire Police.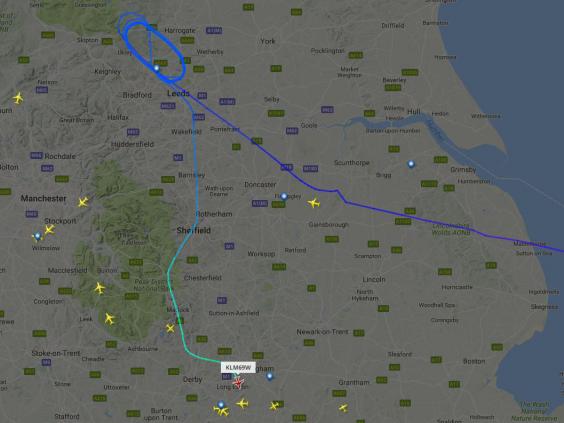 "A cordon has been put in place whilst investigations are carried out."
The air traffic control tower was also reported to have been evacuated.
Passengers wrote on social media that they had been kept on the runway on board the plane as the situation was resolved.
"Sat for an hour now on the plane due to security issues at Leeds Bradford Airport," wrote Sean Hornby on Twitter. Passengers on newly arrived flights were held on board for some time.
No flights are due to depart this evening, but arrivals have been diverted to a wide range of other airports.
Jet2's inbound flight from Zante in Greece diverted to East Midlands, while the Reus arrival went to Manchester. The Jet2 flight from Alicante landed in Newcastle.
Ryanair's arrival from Gdansk went to Liverpool, while its flight from Dublin was held on the ground in the Irish capital awaiting further information. 
KLM's inbound flight from Amsterdam entered a holding pattern for almost an hour over West Yorkshire, circling at 20,000 feet before diverting.
Initially KL1551 appeared to be heading for Manchester, but then flew south to East Midlands.
The diversion will cause problems for travellers planning to fly out on the same plane to the Dutch capital tomorrow. It is due to be the first flight out at 6.20am, with most passengers planning to connect to flights worldwide.
Jet2 and Ryanair passengers could also face problems as the airlines juggle their fleets for the early departures to Palma, Dublin and other destinations.
Reuse content