The Culture Secretary has warned the BBC's flagship 10pm news programme could be moved.
In a speech at the Royal Television Society convention in Cambridge, John Whittingdale questioned the scheduling of certain popular BBC shows at the same time as flagship shows produced by ITV or Sky.
The BBC has recently come under fire for scheduling Strictly Come Dancing at the same time as ITV's The X Factor in what was described as an effort "to clip The X Factor's wings" by ITV's director Peter Fincham, according to the Guardian.
"It is important to look at the impact the BBC has on commercial rivals," Mr Whittingdale said "To give one example, is it sensible that its main evening news bulletin goes out at the same time as ITV's?"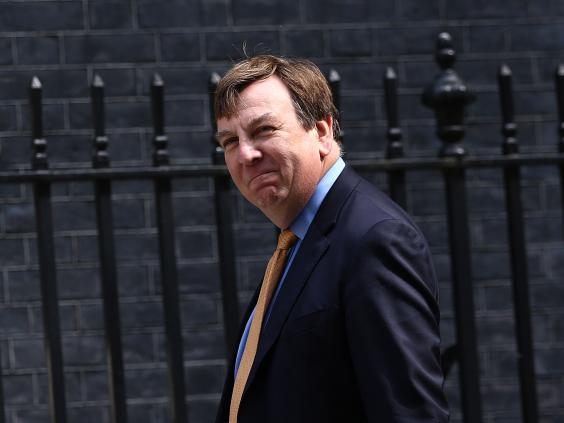 The BBC's main news bulletin was moved from nine o'clock to 10 o'clock in 2000 after ITV also put theirs back by an hour.
In his speech Mr Whittingdale said there was "no prospect" of the corporation being abolished but said it must be modernised.
He believes the BBC should include more "distinctive programming" and would review whether it "makes sense" to keep the bulletin at 10pm.
Responding to public reaction to a Green Paper on BBC reform he said: "I was surprised it was interpreted as heralding the demise of the BBC or part of a Murdoch inspired agenda to dismantle it.
"Had I been asked if I could live without the BBC, my answer would have been 'no'. Let me be clear that there is no threat to the BBC as a world class broadcaster."
It comes as the Department for Media, Culture and Sport (DCMS) announced a review into how the BBC is regulated ahead of the renewal of its Royal Charter in 2016.
The BBC has been at the centre of several scandals in recent years including allegations that it shelved an investigation in Jimmy Savile's paedophile activity to air a glowing retrospective and a few weeks later it broadcasted a programme which led to Lord Alastair McAlpine being wrongly idenified on the internet as a child abuser.
Under the proposals, the BBC Trust could be abolished and replaced by direct scrutiny from Ofcom which regulates other broadcasters.
Additional reporting by PA
Reuse content