The BBC sold its famous Television Centre building to companies that that used Luxembourg based financing structures to avoid tax, Margaret Hodge, the Public Accounts Committee chairman, has claimed.
The BBC sold the historic White City base to a consortium including property developers Stanhope, Canadian institutional fund manager AIMCo and Japanese investment manager Mitsui Fudosan, in a deal worth £200m in 2012.
The consortium formed Whitewood TV City UK Sarl, a special purpose vehicle with a Luxembourg address, to buy the 15-acre site.
Mrs Hodge said she was "shocked" to learn that Television Centre was sold knowingly to the Whitwood consortium, which she claimed that had been set up, incorporating 10 companies, "clearly as a tax avoidance scheme."
She told Anne Bulford, BBC Managing Director of Finance and Operations: "You always say you are a public service broadcaster. But here you knowingly sold a public asset to a consortium deliberately structured to avoid paying tax in the UK out of the profits made on the site."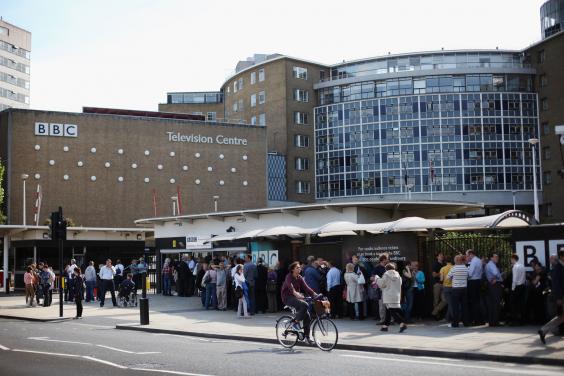 Ms Bulford said the BBC had taken legal advice and informed the BBC Trust that the deal was commercially appropriate. "It's a hard burden to put on the BBC to make subjective judgements" about commercial partners' tax possible arrangements, she said.
Ms Bulford said the deal had delivered value for money to the BBC and had been conducted through a "lawful instrument" which was an "established route" to bringing finance into the EU.
Ms Hodge said the developers would make profits from building "1000s of houses on the site" and the BBC had a wider responsibility to ensure the UK's public services received taxes due from the development.
However several members of Mrs Hodge's own committee said the BBC had used a common route for securing non-EU funds and could not reasonably be asked to sell the site to a company which promised to pay the most UK tax.
A Stanhope spokesman said: "Whitewood is a joint venture between Stanhope, AIMCo, and Mitsui Fudosan, the investors in Television Centre, and is a perfectly normal and lawful vehicle for transactions of this nature."
Tony Hall, BBC Director-General, said he would respond to BBC staff complaints that too many toilets are out of order at the New Broadcasting House building after Mrs Hodge raised the issue at the hearing.
Reuse content