The BBC is expected to announce that the organisation will axe hundreds of jobs in a fresh round of cost cutting.
The public service broadcaster is facing a £150m-a-year shortfall and growing pressure from the Conservative government to become "leaner and simpler".
The number of jobs culled from the current 18,000 workforce is expected to be in the high hundreds and involve the reduction of senior and middle managers, a BBC source told the Guardian.
Director General Tony Hall is expected to warn on Thursday that the drop in people paying the licence fee has hit the BBC harder than it expected.
Internal analysis has shown that the BBC's forecasted income for 2016-17 faces a shortfall of £150m as people exploit a loophole where people can not pay the licence fee if they only watch catch-up television online.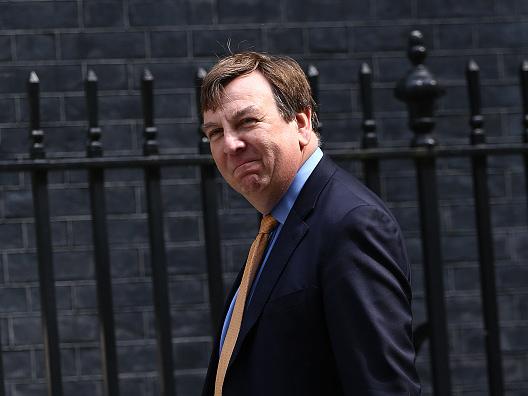 It comes as the government announced plans to decriminalise non payment of the fee last year and is set to debate its future ahead of negotiations over the renewal of its Royal Charter next year.
This comes just days after the BBC lost its rights to show the Olympics to Eurosport until 2024 after the International Olympic Committee signed a £920m pan-Europe deal with the channel's parent company Discovery.
The new Arts and Culture Secretary, John Whittingdale has been branded "anti-BBC" as he is one of a number of Tory MPs who has stated that he believes the broadcaster has a "left-wing bias".
A green paper on its future is due to be published in the past few weeks with ministers warning it could include a possible insistence that the BBC pay for the £700m-a-year subsidy for licences for the over 75s.
Currently the Treasury foots the bill after governors threatened to resign when the idea was first mooted in 2010.
Other changes include a new regulator nicknamed "Ofbeeb" to replace the BBC Trust and the threat of closure if the organisation did not deal with right-wing charges of left-wing bias.
BBC's W1A in pictures
BBC's W1A in pictures
1/16 W1A

Ian Fletcher and Benedict Cartwright in episode 3.

BBC

2/16 W1A

Tracey Pritchard and Ian Fletcher in episode 3.

BBC

3/16 W1A

Tracey Pritchard, Alan Yentob, David Wilkes, Mary Beard in episode 3.

BBC

4/16 W1A

Jason Watkins as Simon Harwood in episode 3.

BBC

5/16 W1A

Ian Fletcher, Simon Harwood and Neil Reid in episode 3.

BBC

6/16 W1A

Anna Rampton, Siobhan Sharpe and Jack Patterson in episode 3.

BBC

7/16 W1A

Anna Rampton, Matt Taverner, Ben Rosenstern, Pilates Instructor, David Wilkes, Tracey Pritchard, Jerry Guildencrantz in episode 2.

BBC

8/16 W1A

Will Humphries and Izzy Gould in episode 2.

BBC

9/16 W1A

The cast of W1A return for a second series.

BBC

10/16 W1A

Coco Lomax, Siobhan Sharpe and Barney Lumsden in episode 1.

BBC

11/16 W1A

Coco Lomax, Barney Lumsden and Karl Marx in episode 1.

BBC

12/16 W1A

Jessica Hynes as Siobhan Sharpe in W1A

BBC

13/16 W1A

Satirical BBC series W1A return for another series...on BBC2

Jack Barnes

14/16 W1A

Jason Watkins in BBC2 comedy 'W1A'

Jack Barnes/BBC

15/16 W1A

The cast of the BBC satire 'W1A', overseen by the quizzical eyes of Frankie Howerd

BBC

16/16 W1A

Jessica Hynes and Hugh Bonneville are reunited in 'W1A'

BBC