There will be no Twitter outpouring of emotion, united by a trite hashtag. And for newer generations of journalists, more used to gossiping over canteen tea or in pubs (briefly, on Fridays, before heading out to poky flats in zone 3 and beyond), barely a flicker of recognition. But for the journalism old school, the sale of El Vino this week signals the end of an era for an increasingly sober trade.
It's a wonder they can remember it at all, the ruddy old men of Fleet Street, such was the quantity of posh wine they guzzled at the bar, where women were banned until 1984. "You could get Montrachet by the glass in those days," recalls Stephen Fay, 76, a former industrial correspondent who first visited with his journalist father aged just 16. "If you were to do that now it would cost about £30."
Before Rupert Murdoch called time on a golden age, and newspapers dispersed across the city, journalists and barristers of a certain rank would gossip and scheme at 47 Fleet Street. "They used to say that the way to tell them apart was to ask if anyone had a pen," says Michael McCarthy, a former Daily Mirror reporter and environment editor at The Independent. "The journalists would be the ones who didn't have one."
Davy's, a family-owned chain of wine bars, has bought El Vino for an undisclosed sum and has reassured patrons that the bar will not change. The sale ends the 135 years of ownership by the Bower Mitchell family, which included Sir David Mitchell, a former Cabinet minister under Thatcher and father of Andrew "plebgate" Mitchell. But the real change came years ago and the only journalists still standing (or more likely sitting) at El Vino are nostalgists or mourners leaving memorial services at St Bride's, the nearby "journalists' church".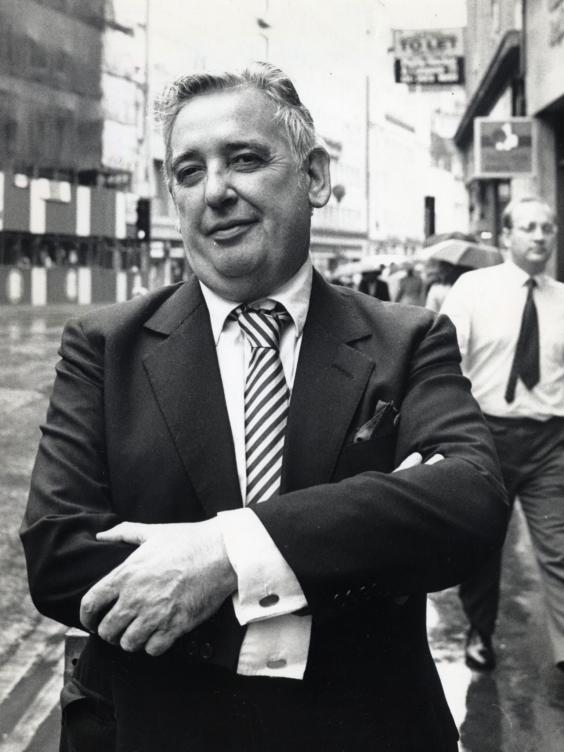 "For a while I used to look in to see if Alan Watkins was there," says Bill Hagerty, a former deputy editor of the Daily Mirror and editor of The People. Watkins, a renowned former political columnist, discovered El Vino in 1959 and never left – even using it to cash his cheques because he didn't trust the banks – until he died in 2010. "He would go several times a week and if I saw him in his chair we'd have a beer and a sandwich and we'd be the only ones in there," Hagerty adds.
Chris Blackhurst, formerly of the Sunday Times, the Sunday Express and The Independent, also remembers finding Watkins in El Vino. "He was sitting alone at a table in the middle of the room one lunchtime with a half bottle of finest Burgundy and a plate of smoked salmon sandwiches, reading his autobiography and laughing out loud," he says.
Watkins' fondness for the bar was evident in his memoirs, in which he recalled its geography. "Henry Fairlie preferred to do his drinking standing up, at the front of the house," he wrote of the British political writer. "Here the conversation was louder, jollier, more brutish even, accompanied by strong spirits rather than by wine, with much ho, ho, hoing, conducted by tall, heavy men with red braces." In the more civilised back room, Philip Hope-Wallace, a Guardian theatre critic, would sit at a "table of savants", drinking fine wine.
Beyond the fights, the scoops and the gossip – always the gossip – the biggest story to hit El Vino concerned its own ban on women at the rowdy bar. Anna Coote, a journalist who was banished to the back room, took the owners to court. Protests and recriminations raised the temperature and even fists at the bar. In 1984, three appeal judges, all of whom admitted to being patrons, ordered that the ban be lifted on the grounds that the exclusion could harm women's careers if they could not "pick up the gossip of the day". The manager at the time called it "a very sad day" for El Vino, "a place where old-fashioned ideals of chivalry still flourish".
Not any more, to the benefit of us all, on balance, and our livers.
Reuse content