The golf club might have a new bible. It comes in the shape of a magazine aimed at the "often-overlooked" demographic of the wealthy 50-plus male.
The pin-up boy for Calibre is the Top Gear presenter James May, which the magazine describes as "an excellent ambassador for this affluent, sophisticated and intelligent demographic".
In the launch edition, on sale from 1 May, the BBC petrol head – who is described as a "pub philosopher" and interviewed in a local hostelry - provides an "intimate" interview in which he talks about his lifestyle and gives his views on "what it really means to be a bloke in in his Fifties".
Calibre sets out its stall with a decidedly county feel, promising to put the Range Rover Freelander 2 "through its paces" and offering readers the chance to win a Barbour jacket. Calibre man may well be unaware that such waxed garments have more recently been adopted as the uniform of young urban hipsters.
Sport will be covered in the form of features on the Isle of Man TT, the Goodwood Test of Speed – and golf. Columnists include Gill Wadsworth, a pensions and investments specialists, and City analyst Angus Campbell. There are regular columns on wine and whisky.
If you are the type of middle-aged man who Radio 1 is desperately trying to disown as a listener then it's probably safe to say that Calibre is not for you.
There is a touch of the Victor Meldrews about this new arrival to the 21 century newsstand. Its "flagship regular feature" has the cantankerous title "12 Angry Men" and "asks a panel of 12 readers for their honest opinions on contemporary issues". Harrumph.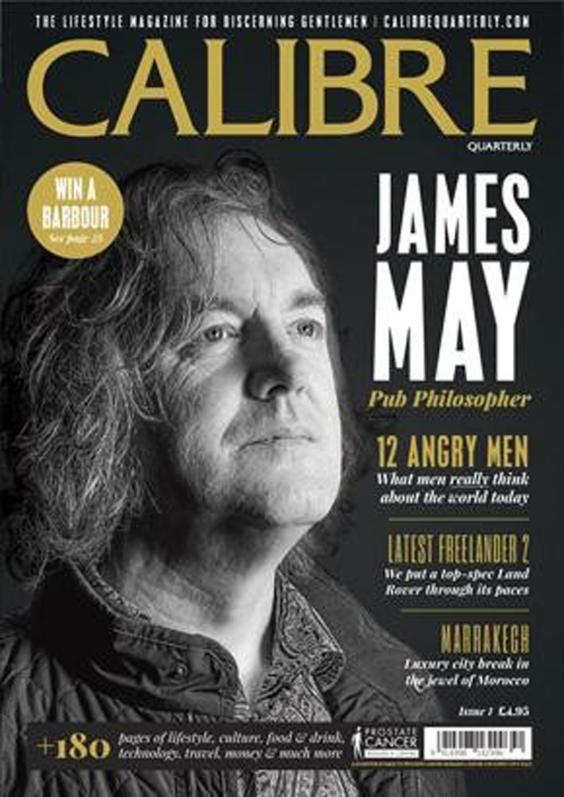 Publisher James Hurst said that the "12 Angry Men" feature was inspired by the 1957 Henry Fonda film of that name and that Calibre's first reader jury would be addressing the thorny subject of marriage and divorce. Future issues will focus on the topics of the National Health Service and immigration.
Mr Hurst said that well-off 50-plus British males "tend to feel marginalised in society" and, although he accepted that they often also wield power, argued that the demographic was frequently ignored by both media companies and advertisers. He said that men's magazines, such as GQ and Esquire, were pitched at young men and placed an emphasis on fashion.
Calibre does not regard the Internet as a dangerous modern invention and Mr Hurst said the magazine would have a digital edition and promote itself on social media.
But he argued: "Whether it's a book, a newspaper or a magazine, the over-50s still adore print publications rather than e-zines or apps."
Calibre, which is edited by Barnaby Dracup and begins with a 60,000 print run, will sell at £4.99 and donate 5 per cent of its profits to the Prostate Cancer Research Centre.
In addition to being sold in newsagents, it will be distributed through luxury hotels, private members clubs - and golf clubs.
Reuse content