Paparazzi photographers have hidden outside playgrounds, attempted to use other children to lure Prince George into view and followed palace staff to get photos of the young royal, it has emerged.
Kensington Palace wrote a strongly-worded letter to newspapers, regulatory bodies and the international media today urging them to stop increasing "harassment" of the child and royal family.
British publications have been following privacy laws and ethical codes of conduct to refuse paparazzi shots offered to them but some publications abroad have not hesitated to publish them.
Jason Knauf, the Duke and Duchess of Cambridge's communications secretary, wrote in the letter that royal aides are attempting to "protect Prince George and Princess Charlotte from harassment and surveillance".
Although paparazzi routinely follow all members of the royal family, Prince George is believed to be their "number one target".
"A line has been crossed and any further escalation in tactics would represent a very real security risk," Mr Knauf said.
He recounted a "disturbing" incident last week where a photographer parked his rented car outside a children's play area and attempted to hide until the prince arrived.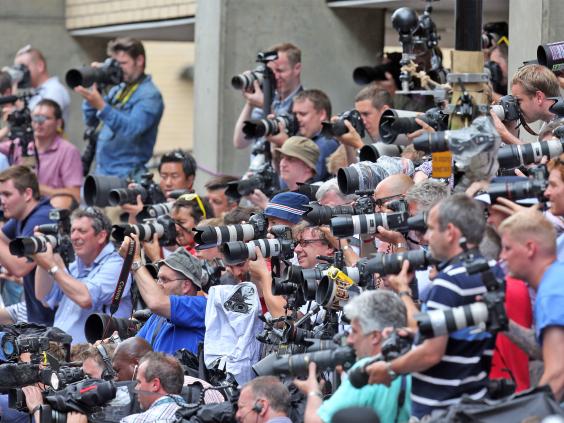 Mr Knauf wrote: "Already concealed by darkened windows, he took the added step of hanging sheets inside the vehicle and created a hide stocked with food and drinks to get him through a full day of surveillance, waiting in hope to capture images of Prince George.
"Police discovered him lying down in the boot of the vehicle attempting to shoot photos with a long lens through a small gap in his hide."
The letter listed a number of similar incidents from recent months, including the use of long lenses to capture the Duchess of Cambridge playing with her son in private parks and "monitoring the movements" of Prince George, his nanny and other household staff.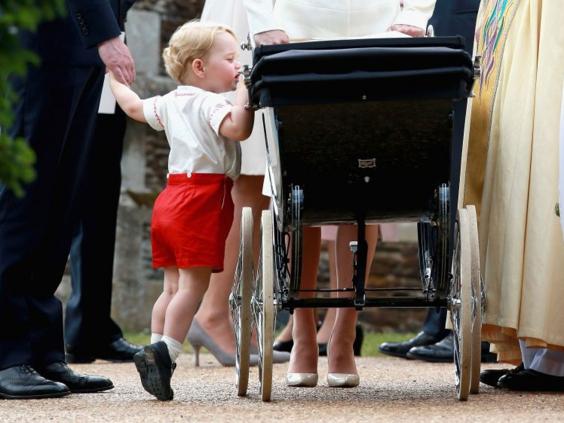 The list included the following alleged incidents:
• used other children to draw Prince George into view around playgrounds;
• been found hiding on private property in fields and woodland locations around The Duke and Duchess's home in Norfolk;
• obscured themselves in sand dunes on a rural beach to take photos of Prince George playing with his grandmother;
• placed locations near the Middleton family home in Berkshire under steady surveillance
Kensington Palace releases images of Princess Charlotte and Prince George
Kensington Palace releases images of Princess Charlotte and Prince George
1/4 Princess Charlotte and Prince George

The images are the first official shots of the royal siblings together

EPA

2/4 Princess Charlotte and Prince George

Princess Charlotte is now five-weeks old

Getty

3/4 Princess Charlotte and Prince George

The first released photos of Princess Charlotte were taken by the Duchess of Cambridge

EPA

4/4 Princess Charlotte and Prince George

Prince George is coming up to his second birthday

EPA
Friends and family have also been photographed visiting the royal residence and had their cars pursued when they left.
"The tactics being used are increasingly dangerous," a spokesperson for Kensington Palace said.
"It is hoped that those who pay paparazzi photographers for their images of children will be able to better understand the distressing activity around a two-year-old boy that their money is fuelling.
"We also feel that the readers who enjoy the publications…understand the tactics deployed to obtain these photos."
Reuse content