Four senior Sun journalists were cleared on Friday in a landmark hearing over paying public officials for stories that involved the Duke of Cambridge and Prince Harry among other high profile army figures.
Chief reporter John Kay, 71, and royal editor Duncan Larcombe, 39, were found not guilty of wrongdoing over their contact with two military sources, including one who received £100,000 from the newspaper over nearly a decade, following a trial at the Old Bailey. The Sun's executive editor Fergus Shanahan, 60, and deputy editor Geoff Webster, 55, were also cleared over allegations that they signed off payments.
The quartet faced other charges related to their relationships with public officials but after more than 48 hours of deliberating the jury cleared them of all wrongdoing. Families of the defendants held hands and wept as the not guilty verdicts were delivered.
Mr Kay, described in the trial as "a true legend", said: "It's a great relief. It has been three years of absolute hell wondering and wondering what was going to happen. The whole charge was ridiculous. It was a matter that should be dealt with in disciplinary proceedings, not a court of law."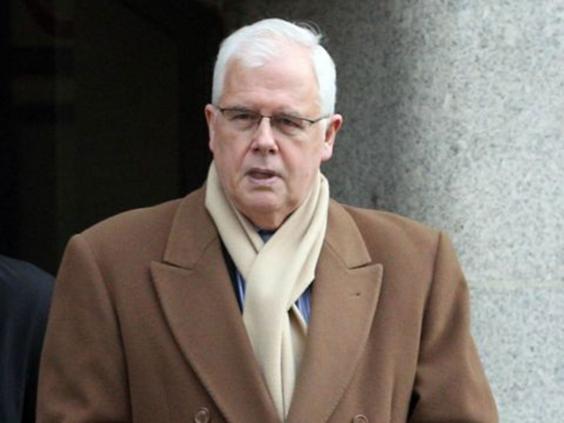 Their acquittal will be seen as yet another blow to the Crown Prosecution Service which has so far brought 24 journalists to trial from national newspapers as part of the multimillion pound Operation Elveden investigation into payments by newspapers for stories – with only two convictions to date, that of the former News of the World journalist Dan Evans and a second journalist who worked at the Sunday tabloid who cannot be named for legal reasons.
Bettina Jordan-Barber, 42, the senior Ministry of Defence official who became Mr Kay's "number one military contact", providing him with exclusive details of army disciplinary investigations, sex scandals and casualties in Afghanistan, was jailed for 12 months. The mother-of-two, who is married to a serving army officer, admitted conspiring to commit misconduct in a public office between January 2004 and January 2012 and was sentenced at the Old Bailey in January this year.
Mr Justice Saunders also made a confiscation order of £113,000 – the amount she received from the Sun taking into account inflation. The details could not be reported until Friday, at the end of the Sun quartet's trial.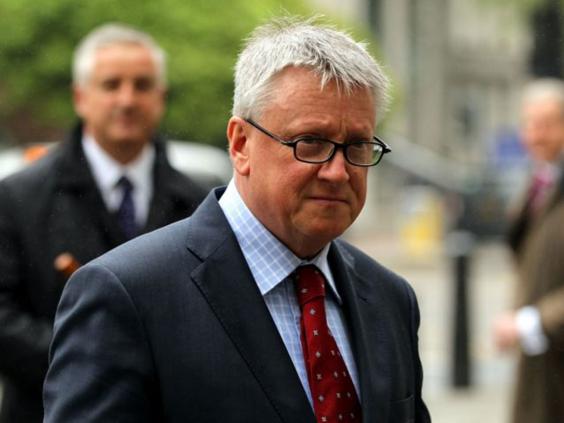 Prosecutor Michael Parroy QC said at the opening of the trial that the case centred on greed – the greed of public officials prepared to sell stories and a press "greedy for stories". However, the jury agreed with Mr Kay and Mr Larcombe who insisted throughout the trial they were working in the public interest.
Colleagues from the Sun, including senior executive Trevor Kavanagh, and journalists from rival newspapers supported the group throughout their ordeal, which often saw the quartet's case sandwiched in court between the trials of alleged rapists and murderers.
One Fleet Street veteran who has worked with the Sun journalists told the Independent: "This is a fantastic day for those whose lives have been on hold for three years, and our thoughts are now with our fellow journalists facing trials and re-trials in prosecutions which now look utterly flawed."
Reuse content