Attitude is launching its first magazine for gay teenagers, featuring a "coming out diary" and advice.
Tom Daley, Towie's Charlie King, Jaymi Hensley from Union J and X Factor band Stereo Kicks are among those featured in aTEEN's launch issue.
Cover star King, who came out publicly in October after starring in The Only Way Is Essex, has written a diary of coming out to his friends, family and the public and his struggle to come to terms with his sexuality.
"It's fair to say I have spent way too long denying myself of my true feelings," the 29-year-old said.
"I have learnt so much about myself this last year since leaving The Only Way is Essex that I feel it's time to open up and talk about my struggles to identify with who I am and actually be comfortable with it."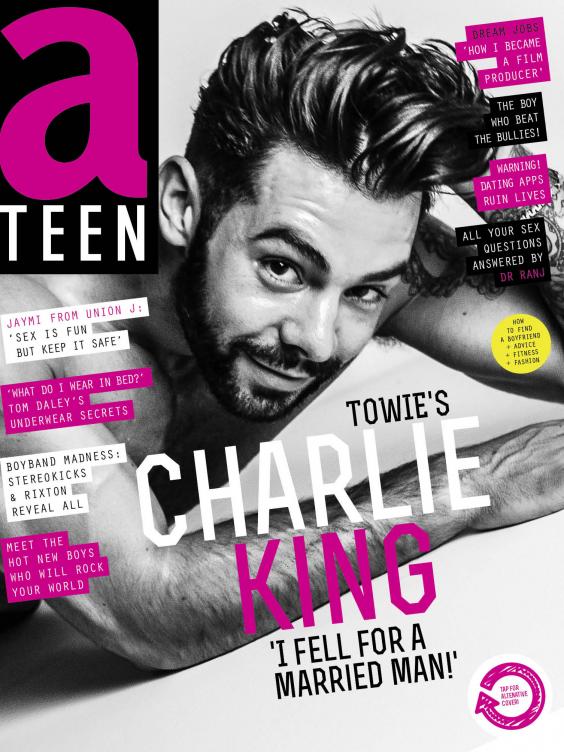 An alternative cover features Hensley, 24, from boy band Union J, who is campaigning for awareness ahead of World Aids Day on 1 December.
"I never had proper sex education at school. I knew from a young age I was gay and it would have been very helpful," he said.
The assistant editor of Attitude, Christian Guiltenane, told The Guardian he wanted to create something he would have wanted to read as a teenager.
"There was nothing that appealed to a 16-year-old outside the metropolis – the established gay mags tended to be aimed at an older audience with a large income and a lifestyle far removed from my own," he said.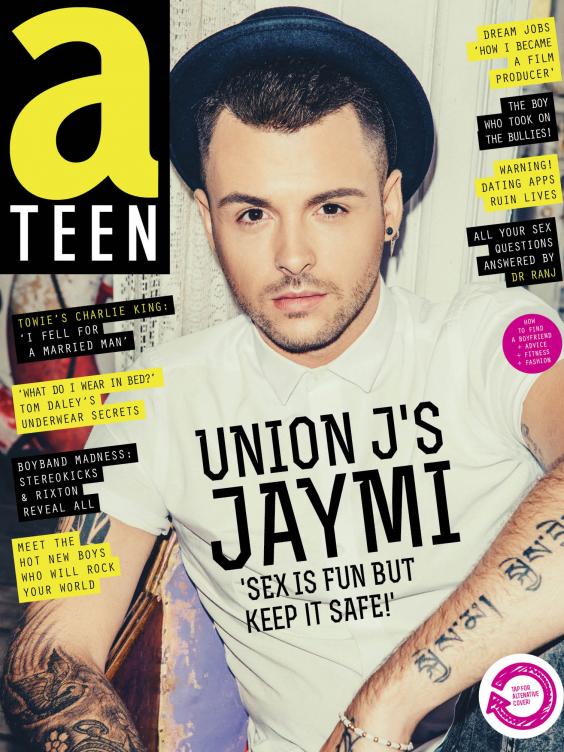 The first edition of the digital-only magazine is being included with the December tablet edition of Attitude or for £1.99 on its own.
If successful, aTEEN could be developed into a quarterly print magazine.
A spokesperson for Attitude Media said: "The digital-only issue has been launched for teens and young adults, with a mixture of celebs, pin-ups, and insights into issues affecting young LGBT people."
Attitude, which celebrated its 20th anniversary in March, is sold worldwide and features both gay and straight cover stars of both genders, including Madonna, Heath Ledger and Tony Blair.
Reuse content