Two senior editors from online media network Gawker have resigned, following the removal of a controversial article that alleged that a married executive of a large publishing firm had solicited a male escort for sex.
Tommy Craggs, the executive editor of Gawker Media, and Max Read, the editor-in-chief of the network's flagship site Gawker.com, have resigned from the company following controversy over the removal of the article.
The story alleged that David Geithner, Chief Financial Officer (CFO) of media company Condé Nast, who has a wife and children, solicited sex from a male escort.
The story was based on information and text messages allegedly between Geithner and the escort, which were given to Gawker by the escort, who had asked Geithner to use his influence to assist him with a housing case he had against a former landlord.
conde nast's CFO -- the brother of timothy geithner -- tried to hire a gay porn star for a night of sex. receipts: http://t.co/JD3IBjcsqx

— jordan (@jordansarge) July 17, 2015
Following the publication of the article, Gawker faced accusations that it was assisting in the blackmail of Geithner.
Geithner strenuously denied the claims made in the story. Quoted in the article, which was written by Gawker writer Jordan Sargent, Geithner said: "This is a shakedown."
He said, referring to the escort: "I don't know who this individual is", and added, "I have never had a text exchange with this individual. He clearly has an ulterior motive that has nothing to do with me."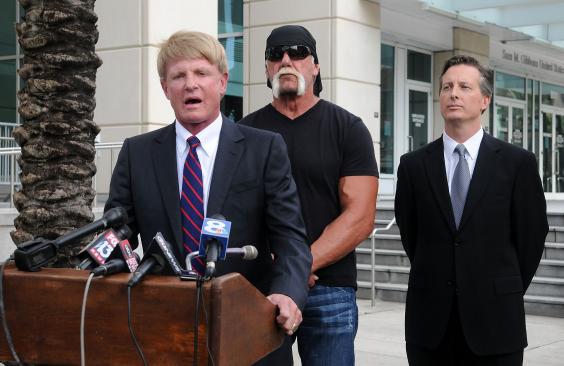 The article was removed shortly after its publication. Gawker has a reputation for exposing celebrities and publishing gossip, but after the removal, managing editor Nick Denton said similar stories in future must "reveal something meaningful", saying "it is not enough for them simply to be true."
Craggs and Read resigned following the removal of the article, which they saw as an unfair conflict between the editorial and business sides of the company.
In his parting statement to the partners of the company, editor-in-chief Read wrote: "That this post was deleted at all is an absolute surrender of Gawker's claim to 'radical transparency'."
"That non-editorial business executives were given a vote in the decision to remove it is an unacceptable and unprecedented breach of the editorial firewall, and turns Gawker's claim to be the world's largest independent media company into, essentially, a joke."
It is not yet known who will fill the vacant roles left by Cragg and Read.
Reuse content