The BBC opened its doors today to celebrate coverage of its "Democracy Day" – but the rare look inside the broadcasting beast may not have quite gone as smoothly as bosses would have hoped.
At New Broadcasting House in London, the BBC News 9am editorial meeting was broadcast live against the backdrop of screens showing its own rolling TV news coverage.
The conference was led by the director of news, James Harding, who quickly got on to the topic of the release of a new Isis video demanding a $200 million ransom in exchange for the safe delivery of two Japanese civilians.
But fans of BBC satire W1A would have been very familiar with the tone of what followed – when the BBC's own coverage of events flashed up on screens.
"CNN are showing [the story] now – and look, we're running on it", deputy director of news Fran Unsworth can be seen saying.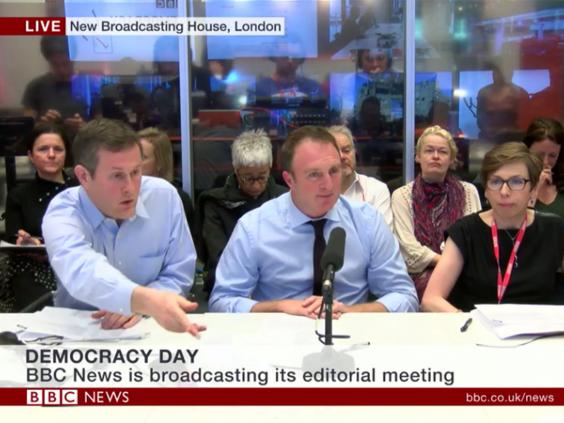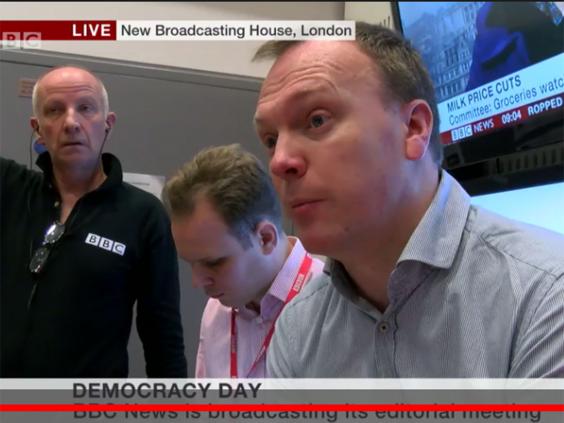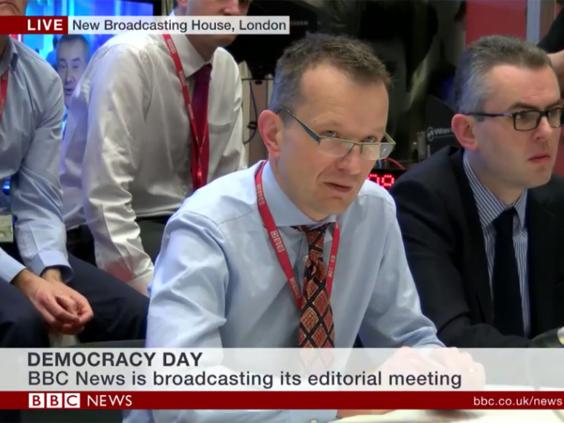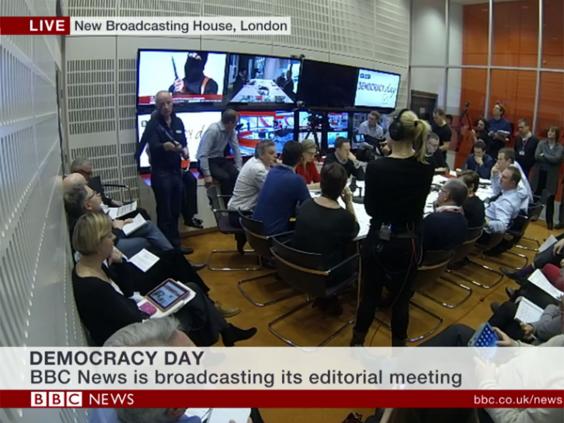 As all hands point to the screens, Harding asks: "What is that there that we are showing? Is that the new video?" Another voice can be heard, now in a tone of shock: "Is that a close-up of a guy brandishing a dagger?"
There's a pause before one journalist offers a comment to "contextualise" the coverage, then Harding interjects that maybe they should "have a look at that later" – presumably once the cameras have stopped rolling.
Swiftly moving on, he says: "… Ok, shall we just go over the different strands today of what we're doing for Democracy Day?"
Ah, the perils of live TV – even when you're the ones making it.
Reuse content