Tony Hall, the Director General of the BBC, has been forced to defend himself against accusations of racism made by an MP during a parliamentary inquiry into the future of the broadcast organisation.
Lord Hall was attacked for "pursuing a racist policy" in pledging to recruit greater numbers of black and minority ethnic (BAME) employees at the BBC, during a fierce exchange with the Conservative MP Philip Davies.
The MP also was also lambasted the Director General for double standards in hiring James Purnell, as the BBC's Director of Strategy and Digital, without advertising the post.
"You are so obsessed with equal opportunities, yet you are sat next to a man who you just appointed without even opening up the process to anyone else," said Mr Davies. "Perhaps if you'd advertised for the job, maybe somebody from an ethnic minority might have had the opportunity to apply for it. There's no good lecturing us all about equal opportunities on one day, and then the other day just appointing your mates here and there without any open, transparent process."
Earlier the MP had claimed that Lord Hall's announcement of a £2.1m fund to help find more BAME staff to work both on and off camera was "a racist approach". The MP, speaking at the Culture, Media & Sport Committee's latest hearing in its inquiry into the future of the BBC, said: "Just as it's wrong to prevent someone from having a job because they are black, surely it's equally wrong just to give them a job because they are black."
But the Director General, who has taken action to improve the BBC's record on diversity following a campaign led by the actor and comedian Lenny Henry, defended his initiative.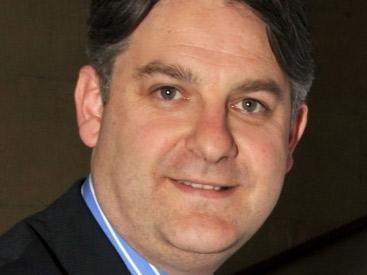 "I really believe that one of the many roles of the BBC is to ensure that the BBC, the media broadly, is open for employment in front of camera and backstage to as many people as we can get from as many different backgrounds," said Lord Hall, who is proud of his roots from Birkenhead in Cheshire. "I start off from a premise which says that I'm worried that if you know someone or if you happen to live in London or the south east, you have a bias, it will be easier for you to get jobs in the media."
He told the MP that he had no doubt that people from ethnic minority backgrounds faced barriers in finding work in the media. "Certainly if you are BAME it is harder," he said. "There's a ceiling. BAME tend to get to a certain point and don't rise."
Lord Hall was giving evidence alongside Mr Purnell, Dame Fiona Reynolds, a BBC non-executive director, and Danny Cohen, the BBC's Director of Television. Mr Cohen told Mr Davies: "I'd refute the idea it is a racist policy. It is about giving people equal opportunity. A lot of our schemes are not about racial identity, they are about social mobility and a lack of opportunity. We want to deliver on all of them."
But the MP – who has a reputation for asking contentious questions - said he would be more convinced of the motives of senior BBC figures if they were prepared to give up their own positions in the name of equal opportunities.
"I'm wondering which of you four would be prepared to fall on your swords to let a black person have your job," he said. "Why don't you actually show a bit of leadership and vacate your own jobs to get someone from an ethnic minority in, if it means so much to you. Or does it just apply to everyone else's job apart from you?"