Sacking Jeremy Clarkson was the easy part. Keeping the £150m global Top Gear brand on the road looks like a new headache for the BBC after the axed presenter's colleagues suggested they could follow him out of the door.
Clarkson's contract will not be renewed after an internal BBC investigation concluded that the presenter launched a sustained "unprovoked physical and verbal attack" on producer, Oisin Tymon, when he was informed that there was no hot food available at a Yorkshire hotel after filming.
Tony Hall, the BBC Director-General who made the decision, admitted that rebooting Top Gear with a new team "will be a big challenge and there is no point in pretending otherwise." It could be a challenge too far for Richard Hammond and James May, Clarkson's sidekicks, who appeared bereft at the departure of the man who turned a previously-cancelled series into a cash-cow.
Things you never knew about Top Gear
Things you never knew about Top Gear
1/14 Top Gear isn't really for adults

It's 'aimed at people with a mental age of nine', according to executive producer Andy Wilman.

BBC

2/14 Planet Earth loves it...

Top Gear is screened in more than 100 countries worldwide and has millions of fans.

BBC

3/14 ...but not all motoring hacks do

You might think Jezza was a hero of the motoring hack world but that's not strictly accurate. Telegraph journalist Neil Lyndon summed Top Gear's 21st birthday last year up well: 'Does that mean Billy Bunter and his gang finally get forced out of the Fourth Remove and into long trousers?'

BBC

4/14 The Top Gear theme tune is a classic rock song

Seven-minute instrumental 'Jessica' by The Allman Brothers was a hit in 1973. Top Gear has recorded its own version now but used part of the original recording at first. One for the road trip playlist.

5/14 Jeremy Clarkson couldn't get much more controversial if he tried

The presenter is currently suspended from the BBC following a 'fracas' with a producer over a steak dinner. Past scandals include a string of racism allegations.

PA

6/14 This Porsche caused all sorts of trouble in Argentina

The Top Gear team were forced to flee Argentina after locals took offence at the car's number plate - believing it was a deliberately provocative reference to the Falklands War of 1982.

AP

7/14 If it's car-buying advice you want, look elsewhere

It's an in-joke in Top Gear that they don't do car tests. You would be mad to make a purchases based on Jezza's verdict.

Getty Images

8/14 Richard Hammond had a near-death experience filming Top Gear

The 'Hamster' was filming a Top Gear segment in a dragster called Vampire when its front-right tyre burst at 288mph. Hammond spent two weeks in a coma but luckily went on to make a full recovery. He requested that no mention of the crash was made in future Top Gear episodes.

Getty

9/14 Jeremy Clarkson is more than a little bit taller than Richard Hammond

Nine inches, to be precise.

Rex

10/14 Top Gear used to offer real advice

Before these lads took over, it was a real car-reviewing show with presenters such as Angela Rippon, who gave practical reviews of down-to-earth workhorses such as Cavaliers or Mini Metros.

Getty Images

11/14 Those 'reasonably priced' cars take quite a battering

Denis Chick, of Vauxhall, is brave to have lent the show a fleet of his Astras. He said: "Vauxhall Astra sales would not improve if everyone drove like Jimmy Carr around the Dunsfold track." The comedian hilariously took his test car's front off-side tyre clean off its rim.

BBC

12/14 Jeremy Clarkson is a YouTube star

Stray down the motoring internet hole and you'll find lovingly posted videos of 'Clarkson the early years' with incredibly loud hair reviewing 1990s cars in an oddly sensible manner. Very disturbing viewing.

Getty Images

13/14 There have been multiple Stigs

Racing driver Perry McCarthy was stuntsman The Stig on the first two series of Top Gear - here's the man under that famous helmet.

Rex Features

14/14 Ben Collins was The Stig for eight years

Ben Collins was The Stig on Top Gear for eight years. He left amid a clash with the BBC when he unmasked his identity and published an autobiography. Collins thinks Top Gear has 'lost some of its sparkle'.

Rex Features
May said: "I think we are very much the three of us as a package. It works for very complicated reasons that a lot of people don't fully understand. So that will require a lot of careful thought. Much as I think he's a knob, I quite like working with Jeremy."
Hammond tweeted: "Gutted at such a sad end to an era. We're all three of us idiots in our different ways but it's been an incredible ride together."
Mr Hall praised Clarkson's "extraordinary contribution" and added "I have always been a great fan of his work."
Although the 54-year-old presenter's £1m a year deal to present the BBC Two motoring show runs out next week, Clarkson also has a second seven-figure contract with BBC Worldwide, the corporation's commercial wing.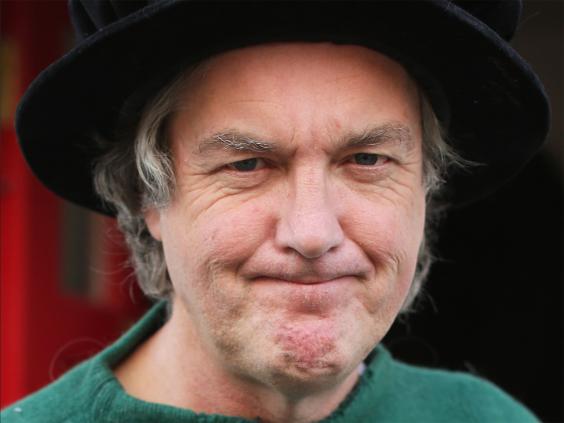 Worldwide agreed the deal when it paid £8.4m for Clarkson's stake in a joint venture which had owned the commercial rights to Top Gear, which has been sold into 214 territories and earned more than £150m in revenues.
Worldwide has axed two Top Gear Live shows in Norway this week but thousands of ticket-holders are still expecting to see Clarkson reunited with his colleagues Hammond and May, as advertised, at a series of huge arena events, in Australia and the UK.
A Worldwide spokesman said the BBC was "working through the implications of today's announcement with our partner Brand Events and will make a statement on the Live tour as soon as possible."
A source close to Clarkson said he too was working through the implications – with his lawyers. Will Burrows, head of employment at law firm LHS, said: "It's a high‑risk decision by the BBC and Clarkson's legal team will be locked in negotiation with the corporation to decide what happens to the enormous amount of money generated from Top Gear as a result of Clarkson's involvement in the brand. The Beeb has not only lost one of its most popular and commercially lucrative presenters but potentially his colleagues Richard Hammond and James May, too."
Clarkson's future may lie in the US – there were rumours that the online platform Netflix could build a show around him. ITV is a possible destination if he remains in Britain.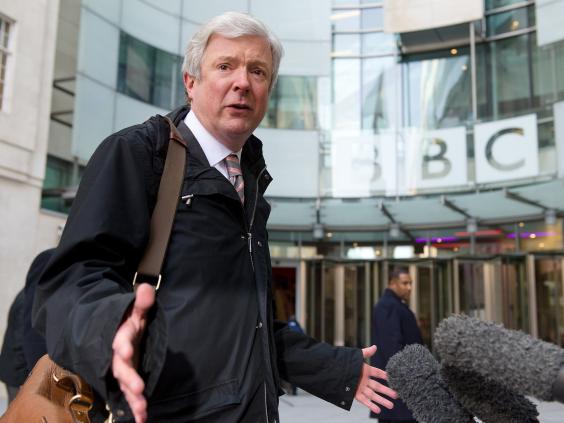 Rupert Murdoch tweeted: "How stupid can BBC be in firing Jeremy Clarkson? Funny man with great expertise and huge following", prompting speculation that Sky could make an approach. Some within Sky are sceptical that Clarkson's reputation would be a good fit for it.
The BBC is seeking a new host who can maintain Top Gear's irreverence without indulging in the racial slurs which had already resulted in Clarkson receiving a "final warning". Chris Evans, a favoured candidate, appeared to rule himself out. He said: "Regardless of whether it would be a hit, I'm voting a no for myself." Other names include Stephen Fry, Steve Coogan as Alan Partridge, Jodie Kidd, Suzi Perry, Piers Morgan and Dermot O'Leary.
Clarkson's fate was sealed after the inquiry conducted by BBC Scotland boss Ken MacQuarrie found that the victim of his 30-second physical assault, halted by the intervention of a witness, was required to visit A&E.
It found: "During the physical attack Oisin Tymon was struck, resulting in swelling and bleeding to his lip. The verbal abuse was sustained over a longer period, both at the time of the physical attack and subsequently." Tony Hall said: "There cannot be one rule for one and one rule for another dictated by either rank, or public relations and commercial considerations."
Reuse content