When Daredevil Season 2 releases on Netflix next month, fans will finally have an answer to the long awaited question: Is the Punisher portrayed as a villain?
The intriguing character will challenge Matt Murdoch's status as the only vigilante in Hell's Kitchen. Actor John Bernthal recently shed light on how dark and unlikable his character will actually be in the upcoming season.
"I never look at things as I'm playing a villain or I'm playing a good guy," Bernthal told IGN. "I just try to get as in touch with the character as I can and really get as familiar and try to get that character's hurt and his story and his wants ingrained in my body."
The Walking Dead and Mob City star said he was drawn to playing the character because the showrunners "were bold enough to let me go full out 100 percent in one direction and then go back in the other." Meaning that the writers will reveal Frank Castle's motivations as the season wraps up, leaving Bernthal to be as brutal and unapologetic as he can possibly be without an immediate explanation.
"I think this guy lives in a world of darkness that no other person in this universe can compare with," he said in the interview. "My goal here was to put myself in that darkness and bring that up and to never pull punches, to never do half measures, to never be apologetic, to never pursue likability at all, to be completely unapologetic at all times."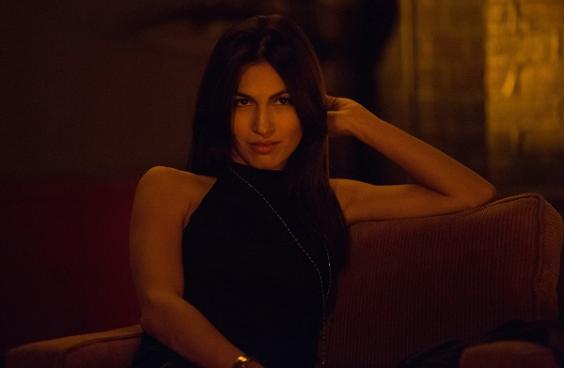 The Punisher won't be the only addition from the Marvel Universe, Elodie Yung will star as Elektra, the assassin who welds a pair of bladed sai. Yung recently told Collider that her character is definitely a sociopath.
"This world is a game for her. It's like a chess game, and what motivates her is what she wants. She'll use anything she needs to use to get to her goal, and if she needs to kill people, she will. She has this coldness in her, and I tried to keep that," she said. 
"But on the other hand, we wanted to create a character with different layers. I think Elektra isn't a bad person, but she's not a good person. She's a person with different traits, with layers, and she's seeking who she is. In this season, there's an arc to her story. Hopefully, she'll find we'll find out who she is, by the end of it."
Daredevil Season 2 will debut on Netflix on Friday, March 18.