BBC1 has become too predictable and most improve the quality of its drama, Diane Coyle, the acting chair of the BBC Trust has said.
Ms Coyle, who took over from Lord Patten after he resigned for health reasons, criticised the BBC's flagship channel in a speech indicating her candidacy to fill the vacant role.
"Despite its achievements, our research shows an audience concern that BBC One plays it too safe in parts of its peak time schedule," Ms Coyle told a London School of Economics debate.
"This covers factual and entertainment programmes, not just drama. The industry experts we've spoken to echo that view.
"BBC One is greatly appreciated. But it can sometimes feel too predictable. Its viewers expect still more from it. So we will use our report on the TV services next month to set out in more detail what we want the management to do to respond."
Ms Coyle, a leading economist and former adviser at the Treasury, praised BBC1 successes including Happy Valley and Sherlock.
But she said: "£200m or so of BBC One's budget each year goes on drama. BBC One scores strongly on audience measures of quality and distinctiveness, but not always quite as well as ITV or BBC Two. So we are challenging the management to stretch themselves and be as ambitious as possible."
Ms Coyle, 53, vice-chair of the Trust under Lord Patten, has put her name forward for the vacant £110,000 Chairman post to the Department for Culture, Media and Sport.
Lord Coe, the Conservative peer and leader of the London 2012 Olympic Games' organising committee is favourite for the role, although the high-profile job may prove incompatible with his outside interests.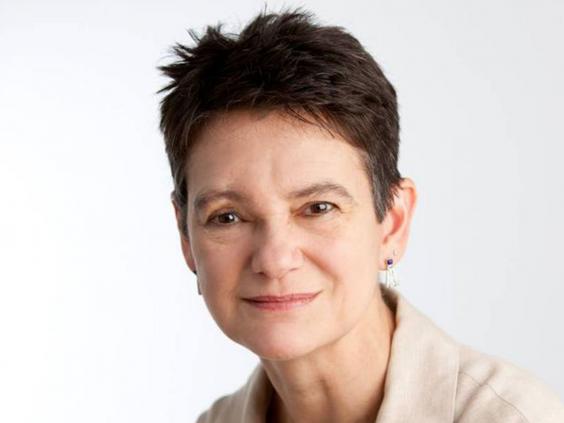 The Independent revealed that the job criteria has been tweaked to allow for a candidate unable to commit three to four days a week to the role.
Ms Coyle said the Trust will consult the public over the appropriate level of the licence fee, as part of the BBC's Charter Renewal process, which will begin after next year's General Election. She said: "We will consult the public and scrutinise the costs of the plans and proposals that the BBC Executive put forward."
She added: "We will also want to put forward some ideas about how to incorporate on-demand viewing to the iPlayer into any future licence fee system."
Last week Danny Cohen, BBC's director of television, argued that the best of British drama, including Happy Valley and Sherlock, was just as good as US series like Breaking Bad and House of Cards which are often cited as superior.
Ms Coyle also said the BBC should do more to "provide an authentic portrayal" of modern Britain, since its flagship soap EastEnders is "almost twice" as white as the real East London.
She echoed recent comments by actor and comic Lenny Henry and director general Tony Hall who announced a series of quotas for staff from ethnic minority backgrounds last week.
She said: "The Audience Council figures suggested that there are almost twice as many white people living in fictional E20 as in real life E17, while the population of EastEnders tends to be younger than their real life counterparts and more likely to have been born in the UK."
She said it would be "daft" for the show to be a "perfect replica" of the real world, but said it was "important to ask whether the BBC can do more in its popular output to provide an authentic portrayal of life in modern Britain".
Reuse content