Chris Evans might have an audience of 9.8 million on Britain's most popular radio station but Sam Pinkham and Amy Voce from Gem 106 in the East Midlands will be the breakfast presenters most enjoying their cornflakes this morning.
Voce and Pinkham shocked the broadcasting industry by beating Evans and a lineup of other experienced presenters that included Graham Norton, Christian O'Connell and Mark Radcliffe to win Gold in the Music Radio Personality of the Year category at the Radio Academy Awards.
On a night when egos were varnished, or tarnished, at what is frequently described as the "Radio Industry Oscars", the Deputy Prime Minister Nick Clegg may have gained a better understanding of his future career.
Nominated for two awards for his LBC chat show, he collected Silver in the Best News & Current Affairs Programme category (where he was beaten by BBC Radio 4's PM) and a bronze for Best Speech Programme (beaten by The Frank Skinner Show on Absolute Radio).
But Mr Clegg and his political rival Boris Johnson could celebrate a Special Award given to their LBC colleagues for the "transformational" effect of their two political phone-in shows, Call Clegg and Ask Boris. Explaining their decision, the awards judges said: "The effect this has had, in allowing callers to gain regular and repeated access to challenge key political figures, saw commercial radio leading major TV news bulletins and broadsheet front pages, week after week after week."
Gem 106's Sam & Amy show enjoyed its second triumph in successive years, following a Gold Award in the local category for Breakfast Show of the Year in 2013, while they also won bronze in that division this year. Gem, which broadcasts from Leicester, was only established as a radio brand in 2011.
In their citation, the Radio Academy Awards judges said the "Sam & Amy" show was "an equal partnership, dripping with honest, vivid, natural and laugh-out-loud storytelling". The entry featured anecdotes about Pinkham's daughter's first day at school and Voce's mother falling asleep at the ballet. It also included content from the pair's studio sidekick David "Dangerous Dave" Tanner.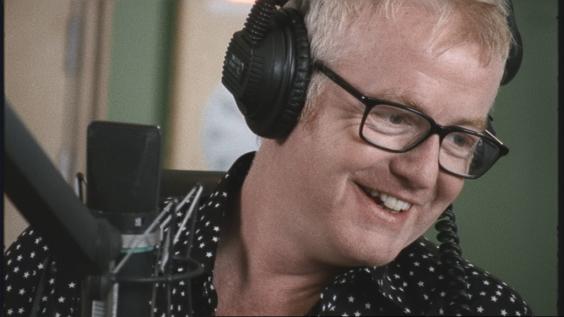 The result was a particular disappointment for Norton, who has not won a Gold award before and came third. O'Connell has won 11 Golds, Evans eight and Radcliffe, who took silver, five, showing the strength of competition Sam & Amy were facing.
Another unfancied nomination, Phin "Pop Man" Adams, won a bronze award in the Speech Radio Personality of the Year category for his show on Cambridge student station Cam FM. Gold went to Danny Baker from BBC Radio 5 Live.
BBC Radio 2 was named UK Station of the Year and the most successful network on the night was BBC Radio 4, which landed five Gold awards, the same total as the commercial radio group Global.
Another pair of presenters celebrating over their cereals today were Dave Berry and Lisa Snowdon of Capital 95.8 FM in London, who won Gold the main Breakfast Show of the Year, one of the most coveted titles of the evening.
Reuse content