In a bid to stay ahead of on-demand services and internet-based streaming services Sky are launching Now TV, a £10 box that allows users to watch on-demand services with a subscription.
The new device will hope to challenge the £299 YouView box – a joint venture between BT, TalkTalk, the BBC, ITV, and Channesl 4 and 5 that offers on-demand TV without subscription. The launch of Sky's Now TV comes just hours after Google launched its own budget streaming device, Chromecast.
Now TV will allow users to access channels including iPlayer, Sky Sports and Sky Movies, though there are many notable absences including Netflix, Lovefilm, ITV Player and 4oD.
Now TV will also offer access to web services such as Facebook and Spotify, but users will still have to pay to access various Sky channels – Sky Movies will cost £8.99 per month for three months (£15 after) and Sky Sports Day Pass is still £9.99 for 24 hours.
The launch of Now TV accompanies Sky's latest earning report, which showed full-year revenues rise by 7% to £7.24bn with operating profits of £1.33bn, up 9%. Despite this shares in the company fell by 2 per cent in early morning trading in London this Friday.
Chief executive Jeremy Darroch said: "We expect the consumer environment to remain challenging over the coming 12 months.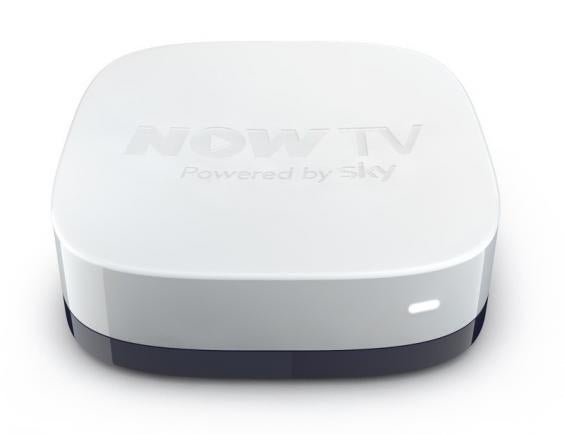 As well as the shift in viewing habits towards streaming and on-demand services, Sky will also be challenged by the launch of BT Sport on August 1. Sky have previously dominated the market for pay-TV sport but BT will be offering its service free to broadband subscribers.
BT Sport will offer viewers 38 Premier League football games a season, and the company says that more than 500,000 households had signed up to the new channel, though most of these were existing customers.
Like BT, Sky is hoping to further draw together internet and TV services, and from September will start offering a Wi-Fi capable Sky+HD box as standard, as well as new wireless adaptors to upgrade older hardware.
The new launch shows that Sky is prepared to do whatever it takes to get it's streaming services into the living rooms, and as the hardware is essentially rebranded Roku boxes (a rival streaming service that Sky have invested £11.9m in) Sky are also betting on their brand reasssuring customers
Reuse content