The cash-strapped BBC is desperate for money from foreign sales of its shows but faces a future without two of its biggest-selling stars: Sir David Attenborough and Jeremy Clarkson.
The greatest of natural history programme-makers is expected to attend the BBC's annual Showcase for international buyers, which starts today in Liverpool. He is due to promote Planet Earth II, the ultra-high definition successor to a show that changed audience expectations of TV in 2006 by showing nature in HD for the first time. But, even with two new artificial knees, Sir David – who is 90 in May – can't go on much longer.
Chris Evans will also be in Liverpool, promoting Top Gear's new format with his co-host Matt LeBlanc, best-known as Joey from Friends. Their version of the car show, which launches in May, will be under pressure to replicate the £50m-a-year cash cow that Top Gear represented before Clarkson's dismissal for punching a producer last year.
For BBC Worldwide, the broadcaster's commercial arm, basing a sales pitch on the presenting talent is a delicate business. Clarkson, after all, is already a brand ambassador for his new home Amazon Prime, while the BBC is still trying to sell Top Gear, a show it has made since 1977.
The pressure is on BBC Worldwide to improve on its £1 billion revenues and the record £227m it handed to BBC programme makers last year. That's not easy at an organisation taking budget cuts and undergoing immense structural change in the face of a Government review, which could inhibit Director-General Tony Hall's ambitions to create a BBC Studios production powerhouse.
When Evans was introduced to buyers last October at the MipCom content market in Cannes, the BBC's Head of Global Markets, Paul Dempsey, was quick to remind the audience that he was but one of 38 presenters in the history of Top Gear.
Meet the new Top Gear presenters
Meet the new Top Gear presenters
1/7 Chris Evans

Chris Evans said of his new Top Gear gang: "We really do have a bit of everything for everyone. A fellow lifelong petrolhead from the other side of the pond in Matt; a fearless speed-demon in the irrepressible and effervescent Sabine; the encyclopedic, funny and wonderfully colourful character that is EJ; Chris, one of the world's top no-nonsense car reviewers; and Rory, who simply blew me away in his audition and fully deserves his place on the team"

2/7 Matt LeBlanc

LeBlanc, best known for playing Joey in Friends, set the fastest celebrity lap time in the reasonably priced car on the former Top Gear hosted by Jeremy Clarkson, Richard Hammond and James May. He recently presented the standalone spin-off Top Gear: The Races, where he reminded fans of the most memorable moments from the past 22 series. He will be Top Gear's first non-British host.

2015 Getty Images

3/7 The Stig

The Stig, clearly not wanting to be left out of today's announcement, sent the following reply via electronic communication: "-.-. .... . .-- .. . --..-- / .-- . .----. .-. . / .... --- -- . .-.-.-"

4/7 Sabine Schmitz

Sabine Schmitz is a German racing driver who is already well known to fans of Top Gear. She grew up in her parents' hotel just 300m from the legendary Nurburgring track and has spent her life surrounded by cars and racing. She became the first woman to win the prestigious Nurburgring 24 hours in 1996 and repeated the feat a year later. Sabine became known as the 'World's fastest taxi driver' by driving passengers around the track in a BMW M5 and has since presented several motoring shows for German TV. She has appeared on Top Gear several times over the years, becoming a firm favourite with viewers. She still races successfully today and runs her own race team

5/7 Eddie Jordan

Eddie Jordan is an Irish former racing driver, team owner and entrepreneur whom a host of drivers owe their breaks to Eddie as a champion of young talent including Michael Schumacher and Rubens Barrichello and Eddie Irvine. Having suffered a number of major accidents whilst competing in racing himself Eddie retired to set up his Jordan team in 1980. The team went on to be champions in Formula 3 with Johnny Herbert in 1987, Formula 3000 in 1989 with Jean Alesi - and in 1990 Eddie established Jordan Grand Prix and entered Formula 1. He sold Jordan Grand Prix in January 2005 and has since developed a portfolio of business interests as well as presenting the BBC's coverage of Formula 1. He has been inducted into the Irish Motorsport Hall of Fame and in 2012 he was awarded an honorary OBE by Her Majesty The Queen in recognition of his services to charity and motor racing

2015 Getty Images

6/7 Rory Reid

Rory Reid is an award-winning journalist of eighteen years specialising in cars. Rory has written and presented for the likes of CNET UK, where he launched the company's popular Car Tech channel, receiving a prestigious Association of Online Publishers (AOP) award for 'Best Use of Video' in the process. Rory has featured in a number of car-focused television shows and had a starring role in the Gadget Geeks series on Sky 1, where he reviewed cars and consumer tech. He was also a presenter on the hugely successful Fast Furious & Funny YouTube channel. He is editor-in-chief of Recombu, specialising in producing car reviews

7/7 Chris Harris

Chris Harris is probably best known for his popular YouTube channel, Chris Harris on Cars which he launched in 2014, established with the help longtime friend Neil Carey. It has already amassed over a quarter of a million subscribers and the content has been viewed over 20 million times. Chris began his career in motoring journalism at UK-based Autocar magazine, becoming their official road-test editor. This gave him the opportunity to do some "racing and skidding" before starting a website for fast cars the week Lehman Brothers went under in 2008, which obviously ended badly. He then looked to solve his new found indebtedness at Evo magazine and then became a member of the Pistonheads.com crew, as well as a regular feature on YouTube's DRIVE channel
"The show is the star, I think," Dempsey told me ahead of Showcase, where 750 global customers will view the wares of a single distributor – the BBC.
He says that Top Gear's long roll call of hosts "comforts people that this is an enduring show and has a life beyond any presenter line up". But he also argues that Evans is among Britain's finest broadcasters. "Fans of Top Gear would sniff it out if he wasn't a true car geek but what he doesn't know about cars isn't worth knowing." The addition of former Friends star Matt LeBlanc gives Dempsey more muscle in making foreign sales. "It's helpful that you have somebody who's a globally known and highly regarded talent, that's good for our international plans."
Buyers in many markets have already renewed contracts for Top Gear, as the sense that the format died with the departure of Clarkson and co-hosts James May and Richard Hammond is replaced by publicity-driven anticipation for the new incarnation.
But for audiences in China, America, South Korea and France, Top Gear means neither Clarkson nor Evans. In the past year, Chinese viewers have watched media figure Ma Dong presenting his own Top Gear with his own "Star in a Reasonably Priced Car" segment.
Dong hosts Top Gear China alongside pop singer Ou Di and TV star Cheng Lei. Recorded in Mandarin under licence from the BBC and made by Shanghai's Dragon TV with the help of members of the original British Top Gear production team, it generates a staggering 300 million views a series. In America, Top Gear means stand-up comedian Adam Ferrera; in South Korea, K-pop star Danny Ahn. The conveniently anonymous Stig manages to globe trot to every international market.
Dempsey is stoical about Sir David's future role in selling the BBC abroad. "He can't go on forever, although thankfully his 50 years of output will endure forever." When Sir David appeared on stage at a previous Showcase the buyers gave him a standing ovation when he was revealed to be narrating live from an armchair at the venue. But, argues Dempsey, international audiences watch the BBC's nature epics primarily for the output of the brilliant BBC Natural History Unit. "Sir David hasn't narrated all of our natural history content, nor has he narrated all of our landmarks even."
In its submission for renewal of its Royal Charter, the BBC pledged to generate £1.2 billion for new programming through BBC Worldwide. It will do this through channels (BBC America is run commercially with AMC Networks), and merchandising its brands, from Top Gear to Go Jetters, the 3D animated characters that transfix viewers of CBeebies.
Revenues also come from the BBC production business and international distribution of shows made by 200 UK independent producers (it sells ITV's Maigret, currently being remade with Rowan Atkinson as the lead). One third of BBC Worldwide income comes from overseas sales of shows.
The BBC China team in Beijing is crucial. It has a staff of Chinese origin, with understanding of cultural sensitives and media regulations. Sherlock is a huge Chinese hit, watched by 100 million each series. Some 4,000 Chinese cinemas screened its Christmas special, topping China's box office sales over four days.
Dempsey is targeting the "digital savvy" audiences in Malaysia and Indonesia and believes more BBC formats could thrive in Brazil, if given "a Brazilian flavour". For format sales, the BBC receives a fee worth 5-8 per cent of the total production budget.
Sub-Saharan Africa is an emerging market, especially for mobile rights to BBC shows in countries such as Kenya and Nigeria. Digital income for BBC Worldwide is up 60 per cent, helping it to a position whereby it will announce "quite significant growth" in total TV sales revenues this year.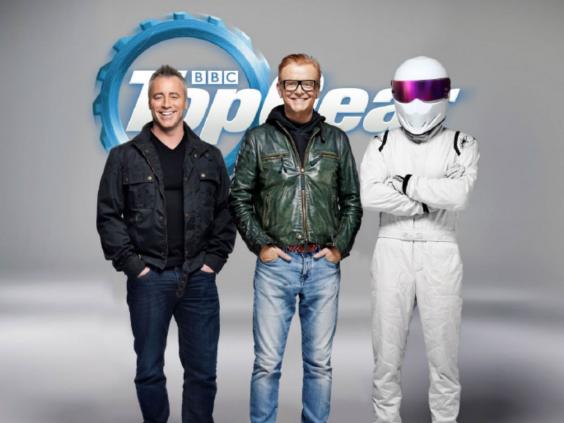 BBC Worldwide can't rely forever on sales of 50-year old Doctor Who and 40-year old Top Gear. In this era of series bingeing, it is focusing on new drama. The recent lavish British-American co-production of War and Peace will not be the last attempt to meet the "super-premium" production values and ambition that audiences demand.
The interest overseas in very British series such as Call the Midwife, Luther and The Honourable Woman is testimony to the universality of good storytelling. The long-running crime drama Silent Witness is sold to 200 markets.
Village medical drama Doctor Foster and the Yorkshire-based crime series Happy Valley (which sold to 160 markets in its first series) are seen as having the potential to grow into bigger long-term earners.
"Gritty drama based in a northern town with a lot of rain and murk might be a world away from the (international) audience, but it's the sheer power of the story and themes that are relevant to people, no matter where they're living," observes Dempsey, who also talks of a commonality of "quirky humour" in British global hits and the high reputation of British television internationally.
The BBC must hope that such entrenched production values, rather than historic big name presenting stars, will be the key to its future fortunes.
Kate's HuffPost gig upsets the hack pack
Those newspapers that devote acres of space to covering the adventures of Will and Kate are disgusted that Kensington Palace arranged for the Duchess of Cambridge to spend time last week "editing" the Huffington Post, favourite blogging website of the public relations industry.
Ostensibly Kate was at the HuffPost to highlight mental health, a subject many papers have previously campaigned on without any offer of royal patronage. Angry members of the KP hack pack note this "sticking two fingers up to the UK national press". One says the public is becoming "bored" by the Cambridges, who do not generate the high online traffic that equates to the adoring front-page treatment given to them by the popular prints. The web has other royalty in the shape of the Kardashians and the Jenners. 
Fleet Street was angrier still when Stephen Hull, editor-in-chief of the HuffPost UK, which is owned by American telecoms giant Verizon, told Steve Hewlett on last week's The Media Show on BBC Radio 4 that he was "proud to say" he doesn't pay his 13,000 contributors. Professional journalism, supported by an advertising model, is "not a real authentic way of presenting copy", he argued. At least  the Duchess could afford to contribute a blog for free.
'GQ' launches video channel for style buffs
GQ editor Dylan Jones tells me his magazine has a bespoke film unit and will launch a GQ Video channel tomorrow as part of a mobile-first strategy. The core team of half a dozen filmmakers has completed its first project; a three-part series in which GQ style guru Jim Chapman offers a sartorial guide.
Inevitably the Condé Nast title is eyeing the commercial opportunities of GQ Video. All of the unit's output, Jones stresses, will be subject to "proper editorial rigour".
He would have launched this unit before if it weren't for "a fear that it would not be possible to replace the GQ brand values in film form because it's very expensive". Fortunately, "technology has changed to such an extent that it's much easier to produce great-quality material in a not quite so expensive fashion".
Subject areas for GQ Video – which will occupy a YouTube channel but share its content widely – include "fashion, entertainment, reportage, comedy – it's a very broad canvas", says Jones.
So is GQ is taking on Vice? "Oh no, I wouldn't say that at all," he sniffs.
Reuse content