Support for UK air strikes in Iraq to combat the growing threat of the extremist Islamic group Isis is at an all-time high – with men twice as likely to support military action than women.
Overall, approval for RAF strikes has increased to 45 per cent, according to YouGov polling for The Sunday Times, with only 31 per cent of women supporting military action compared to six in 10 mem.
The variance in support is significant because taken as a measure of net approval (approve minus disapprove), there is a 40-point gap between men (+35) and women (-5) in the latest survey.
The gender gap has actually lessened since the last YouGov survey, released on 11 August, which saw a difference of 45 points. There was a noticeable jump in female support of strikes on 12 and 21 of August.
During the above period much of the world's media focused attention on the situation of the trapped Yazidis on Mount Sinjar as thousands fled from Islamic fighters in the north of Iraq.
On 20 August the White House authenticated the video of American journalist James Foley being executed.
Although there is usually some difference between the views of men and women on policy issues, YouGov said that such a large discrepancy is unusual.
One of the causes for the difference, YouGov said, is because women are more prepared than men to admit they do not have an opinion – especially on foreign policy matters.
Around 30 per cent of women responded "Don't know" when asked about RAF strikes, roughly double the number of men answering similarly.
According to the latest poll 25 per cent of men disapprove of RAF action, compared to 36 per cent of women. This is compared to 29 per cent of men and 42 per cent of women disapproving of strikes at the beginning of August.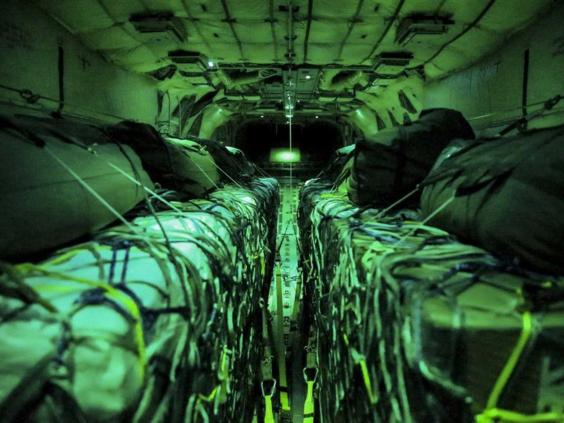 The results contrast with opinions on humanitarian air drops by the RAF. Broadly, both genders overwhelming approve of such action although men are slightly more positive. Again, men and women are broadly in agreement on granting asylum to Iraqi Christian, with both genders narrowly disapproving of.
The gender gap re-emerges when YouGov asked respondents about direct military involvement, for example whether the British government should supply arms to Iraqi or Kurdish forces.
49 per cent of men back supplying forces, compared to 25 per cent of women. Again, 33 per cent of men disapprove, compared to 44 per cent of women.
Reuse content