Newsnight marked Ian Katz's Twitter gaffe with a self-effacing reference in the credits on Tuesday after to the recently installed editor of BBC2's flagship news programme let slip his personal opinion of prominent frontbench MP Rachel Reeves on the social network.
Just over a week into his tenure at Newsnight, Katz accidentally tweeted a private message to his 26,000 followers, calling Ms Reeves "boring snoring" and prompting a furious row with Labour.
After Labour MPs and ministers expressed anger at the gaffe, the former Guardian deputy editor's Twitter handle flashed up at the end of the programme, along with the hashtag #fail, acknowledging his error.
Mr Katz deleted the offending tweet and apologised on Twitter after his post on Monday but Labour demanded a full public apology, saying his opinions had "eroded confidence in the impartiality and fairness of your programme, and the criteria on which guests and interviews are judged."
The editor was forced to send a written apology to Labour's director of communications Bob Roberts, apologising unreservedly for his "ill-judged remark", insisting it did not reflect on his programme's neutrality, and said he hoped Ms Reeves would  be interviewed again soon.
However Labour vice-chairman Michael Dugher wrote on Twitter: 'Good luck in future to @BBCNewsnight in trying to persuade Labour people to go on their frankly rather boring programme at 11 at night ...
'And whilst I'm at it ... I'm not sure a guy who worked for the Guardian (yawn) & now Newsnight (snooze) can lecture people about being boring.'
The following flashed up in the closing credits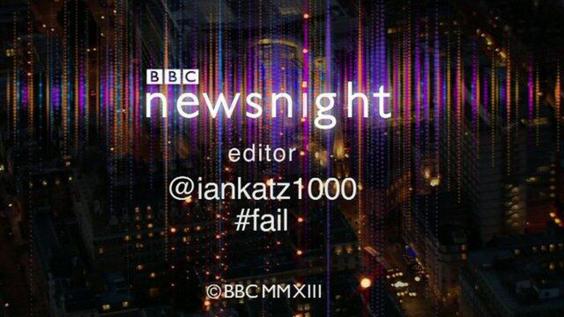 Mr Katz, a former deputy editor of The Guardian, was a surprise replacement for Peter Rippon, who left Newsnight following the Jimmy Savile crisis. The programme's reputation took a further battering last year when it falsely linked a senior Conservative to  allegations of child abuse.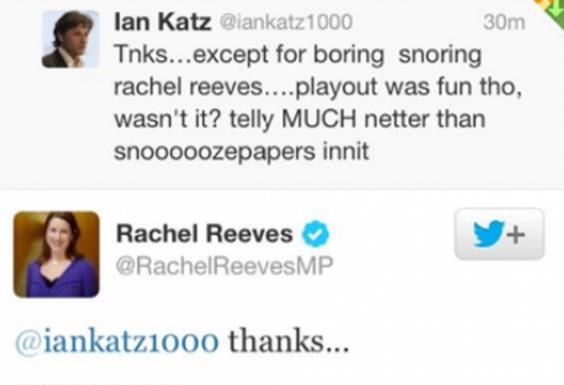 Reuse content