In the years following the Second World War the Daily Express became the most successful newspaper in the country. High on the list of its attributes were Chapman Pincher's numerous exclusive stories, mostly in the fields of defence and national security, including espionage. Nearly all of them arose from the unequalled range of close personal contacts that he had assiduously cultivated with senior politicians, military men and Whitehall officials. His contribution to the paper's reputation was immense, and in 1966 he was named Reporter of the Decade in Granada Television's What the Papers Say awards.
His best-known scoop came the following year, in what was called "the D-Notice affair". In February 1967 the Express published a story of Pincher's under the front-page banner headline: "Cable Vetting Sensation". In it, he revealed that thousands of private cables and telegrams sent from Britain were systematically scrutinised by the Ministry of Defence. The publication of such sensitive information was normally inhibited by a voluntary procedure under which newspaper editors would agree to hold back if the Defence Ministry issued a D-Notice (D for Defence), certifying that the proposed article would compromise the nation's security. The system was then run by an ex-soldier, Colonel Sammy Lohan. Before writing the cable-vetting story Pincher, lunched with Lohan and asked him if publication was barred by a D-Notice. Lohan conceded that strictly it was not, but asked him not to publish anyway.
Pincher and his editor, Derek Marks, decided to defy that request, despite a late-night phone call to the newspaper's proprietor, Sir Max Aitken, from the Foreign Secretary, George Brown. The Prime Minister, Harold Wilson, was furious. He told the Commons the next day that the article was sensationalist and inaccurate and in breach of two D-Notices. He instituted an inquiry by a committee of privy councillors under Lord Radcliffe, who reported four months later that no D-notices had been breached by the story. The Government then issued a White Paper defending its position .
Wilson's angry reaction to the story was in part motivated by Pincher's record as a harsh critic of his administration's defence policy. He was invariably the first to reveal and to criticise proposals to cut the armed forces and cancel major weapons and aircraft contracts. Pincher's concern over Britain's military preparedness was fuelled to some extent by his being born in 1914 into an army family – in Ambala, in the Punjab, where his father was a drum major in the Northumberland Fusiliers. Before he reached school age the family returned to England and settled near Darlington, where he won a scholarship to the local grammar school. From there he went to King's College, London, graduating in 1935 with a degree in botany and zoology.
His first job was as a science teacher at the Liverpool Institute, but he soon discovered how to earn extra money as a freelance journalist. He also met and married a local woman; but the marriage soon failed and he never took to teaching.
At the start of the Second World War, he was conscripted into the Royal Armoured Corps and assigned to a division working on new rocket weapons at the Ministry of Supply. Through a chance meeting with an acquaintance who worked for the Daily Express, Pincher became a conduit for releasing information on these projects to the paper – always with the full approval of his superiors.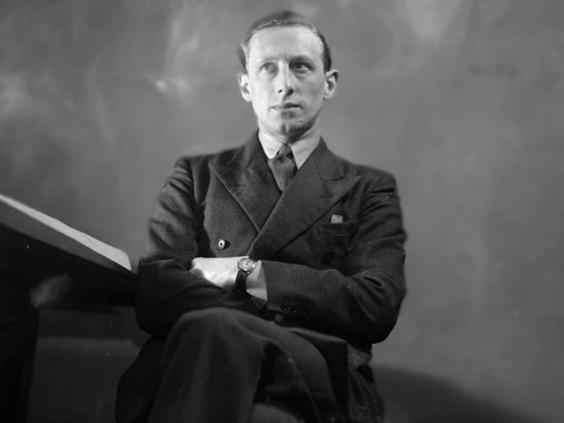 The contacts he made then led to his being offered a job on the Express. His first by-line appeared on a series of reports about the atomic bomb attack on Hiroshima. It was the editor, Arthur Christiansen, who decided that he should use his middle name, Chapman, for his newspaper work. He joined the paper full-time in 1946, with the title of Defence, Science and Medical Editor. One of his many exclusive stories in the field of espionage was the revelation in 1961 that George Blake, the Soviet double agent, had been responsible for betraying at least 40 British spies to the Communists.
Pincher placed great emphasis on the value of personal contacts in the highest echelons of decision-making and built a formidable battery of sources. Officials were open with him because they knew they could rely both on his discretion not to disclose their identity and on his understanding, as a former military man, of why some information was too sensitive for publication. He would therefore sometimes be granted exceptional favours: for instance in 1962 he was allowed to be photographed standing beside a hydrogen bomb – the first picture of the bomb that had ever been released for publication, although a tarpaulin concealed its vital components.
Naturally enough, officials occasionally made use of the relationship for their own purposes. In return for their favours, Pincher would, in exceptional circumstances, agree to publish a story he knew to be false but had been persuaded was in the national interest. That was why he knowingly announced the wrong date for Britain's 1957 hydrogen bomb tests on Christmas Island, so as to thwart attempts by the Japanese to disrupt them. After the defection of Guy Burgess and Donald Maclean to Moscow in 1951, he was more than once fed stories designed to warn the pair against trying to return to Britain, which would have embarrassed the authorities.
He sometimes also agreed to withhold information from his readers if his informant made a viable case for secrecy. Yet some of his scoops produced unintended results – such as his 1964 report of a multi-million pound deal to sell British warships to General Franco's Spain. He had received the leak from an official source, with clearance to print it, but Franco was so dismayed by the hostile reaction in Britain that he pulled out of the deal.
Some of his rivals – and a few colleagues – thought that Pincher's close, cosy relationship with the security services and politicians compromised his integrity as a journalist. Yet he felt he was acting in the interests of his country and, so far as his newspaper was concerned, it was hard to quarrel with an approach to his work that led to such a steady stream of worthwhile exclusives. His information was so reliable and well-sourced that the Soviet intelligence services tried to recruit him at least once.
He retired from the Express in 1979 but continued writing and investigating. His book Inside Story (1978) summarised the major scoops of his career, including the fact that members of the Labour governments of the sixties and seventies – up to and including Wilson – had been under surveillance from members of the security services, suspicious of their links with Communist regimes. In the book, Pincher made it clear that he shared the doubts of the intelligence agencies about the ultimate loyalties of left-wing politicians, but was also sceptical about the reliability and competence of the spies themselves. Well after the defection of Burgess and Maclean, and of Kim Philby in 1963, he believed there were other traitors in high places who had not been detected.
The views he expressed in the book led to his being contacted in 1980 by Peter Wright, a retired MI5 officer living in Tasmania, who was keen to reveal what he regarded as scandalous secrets of the security services. The result was Pincher's best-known book, Their Trade is Treachery. Amongst other revelations, it reported suspicions that Sir Roger Hollis, a former head of MI5, had been a Soviet agent. (Later Wright wrote his own book, Spycatcher, now remembered chiefly for the Government's unsuccessful attempt to suppress it.)
Pincher wrote 25 books on an eclectic range of subjects – including sex, sleep, evolution and his dog Dido – as well as nine novels. He was not a typical journalist of his era, when staff would spend long lunch hours and evenings socialising in Fleet Street's many pubs and bars. He stayed aloof from all that and drank only moderately. A countryman at heart, he liked to leave the office as early as was practicable to get back to his farm in Surrey, and his lunch hours were spent entertaining contacts rather than gossiping with colleagues or rival reporters. Country sports – principally fishing and shooting – were his favoured recreations. (His Who's Who entry also lists "spy-hunting"and "ferreting in Whitehall".) He maintained that some of the most important sources for his stories were men he met at shooting parties, taking time off from their usual haunts in the corridors of power.
After his retirement he and his wife Constance, whom he married in 1965, moved to a smaller house in Berkshire, where he continued to write and to enjoy shooting, fishing and walking his dog. Former colleagues were kept in touch through his occasional bulletins to a newsletter sent out to retired Daily Express journalists, where, even after turning 90, he would report on his latest heroic exploits in the trout streams.
MICHAEL LEAPMAN
In 1965, as a 32-year-old MP, I was flattered to be asked, out of the blue, by Harry Chapman Pincher to a tête-à-tête lunch at his favourite restaurant in St James,' writes Tam Dalyell.
Overcome with curiosity, but unwisely for my own good and possible political preferment, I accepted with alacrity. Forty-eight hours later, I passed James Callaghan, then Chancellor of the Exchequer, in the Commons corridor. Delphically, he observed with a twinkle, "They tell me you went to lunch with Harry Pincher yesterday. Oh dear, that will put you firmly on the Prime Minister's cautionary list!" And so it did! No print, or any other single media journalist so obsessed any Prime Minister as Pincher did Harold Wilson.
In his magnum opus, Defence of the Realm: The Authorised History of MI5 (2009) Professor Christopher Andrew writes (page 412) "since they (the Labour hierarchy) were unwilling to ask the Conservative government for fear of alerting it to their plans for a purge of crypto-Communists (Parliamentary Labour Party), it was decided that George Brown should approach the journalist Pincher who supplied him with contact details for both Sir Roger Hollis and the Chief of SIS, Sir Dick White…it was later discovered that, having been denied Security Service assistance in tracking down crypto-Communists George Brown had turned instead to Harry Chapman Pincher." The so-called crypto-Communists, most of whom are much maligned, had voted for Wilson in the Labour leadership elections and were part of the bedrock of support. In any study of the Wilson years, the effect of the threatening shadow of Chapman Pincher cannot be exaggerated. It has taken till 2009 for a scholar, Christopher Andrew, a Cambridge Professor of Contemporary History – with access to the MI5 archives – to explain exactly why.
Harry Chapman Pincher, journalist: born Ambala, Punjab, 29 March 1914; married three times (one son, one daughter, three stepchildren); died 5 August 2014.