For millions of Coronation Street fans, Roy Barraclough, who has died following a short illness, will forever be remembered as Alec Gilroy, the grumpy and devious landlord of the Rovers Return, a role he played for more than twenty years.
Barraclough was born in Preston, Lancashire in 1935, the son of Florence and Phil Barraclough, a goalkeeper for Fleetwood Football Club. After more than a decade of working as a draughtsman, with spare-time amateur roles in a local theatre group, in 1962 he was offered a job as assistant stage manager at the New Theatre in Huddersfield, by its then owner, Nita Valerie.
Following a series of stage and minor television roles, Barraclough rose to fame on Sez Les in 1972, playing Cissie Braithwaite alongside Les Dawson as Ada Shufflebotham. Cissie and Ada, the comedic pair of gossipy northern housewives, had been partly inspired by Barraclough's earlier experience of working with Hylda Baker and then further developed from an impromptu routine on which the two comics had experimented during rehearsals.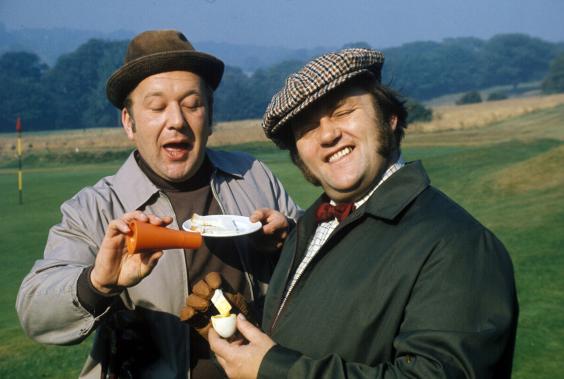 Barraclough later said of his own character that Cissie "was drawn from an aunt of mine who always thought she was slightly above the rest of the family, Auntie Annie. You know, she would always have a sherry. And the rest of the family always took the piss out of her." The duo became a hit with the public and critics alike. Notably, in a 1996 survey for this newspaper, Sir Ian McKellen ranked them as the tenth best drag act of all time.
​Barraclough had first appeared on Coronation Street as a tour guide in 1964 and played a variety of other small parts. It was in 1972 that he took on the role for which he would become best known, as Alec Gilroy, initially working as a talent agent and from 1986 as the landlord of the Rovers Return. Over the next twelve years Coronation Street viewers followed Gilroy's life, from his first meeting with Bet Lynch through their turbulent relationship, their eventual separation and his departure. He returned to the Street in 1996 and when the opportunity came two years later for Gilroy to sell the Rovers Return to Natalie Barnes, it was also Barraclough's cue to leave the programme for good.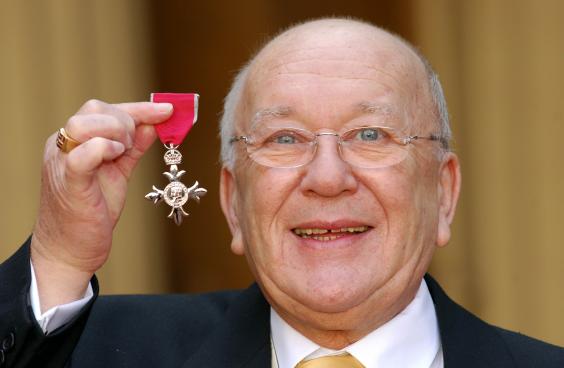 He was awarded the MBE in the 2006 New Year Honours for services to drama and to charity in the North-west. In 2011 he returned to the stage as the narrator of Corrie!, a touring musical written by Jonathan Harvey, telling the story of the world's longest-running soap. Barraclough spoke at the time of being "thrilled to be back on the cobbles" and said that the tour "coincides with my 50th year in show business, so it's a nice way to celebrate."
But interviewed three years later, he suggested that the soap might have lost its way amidst increasingly sensational storylines. "I don't watch the show", he said, "it has changed so much now from what it was... The characters have changed and it has drifted away from what it used to be – there was a lot of comedy then."
The episode of Coronation Street on the evening of his death was dedicated to him. Julie Goodyear, who played alongside Barraclough as his wife Bet Lynch, said "I have no words to describe how devastated I feel. We kept in close touch and spoke to each other at least two or three times every week.I will treasure all the happy times we had working and laughing together. We were just like a married couple, crazy, I know, but true."
Roy Barraclough, born 12 July 1935, died 1 June 2017
Reuse content