The 11th Duke of Marlborough was known as "Sunny" from the Earldom of Sunderland, the courtesy title he received at birth, as the eventual heir to Blenheim Palace, Vanbrugh's Baroque masterpiece in Woodstock, Oxfordshire. Mostly paid for by Queen Anne, in gratitude for his ancestor, the first Duke, John Churchill, defeating the troops of Louis XIV at the battle of Blenheim in 1704, Blenheim is the sole non-royal, non-episcopal "Palace" in the country, with 187 rooms, three acres of roofs needing constant repair, and its park of 2,000 acres.
It is so magnificent that King George III said enviously, "We have nothing to equal this" and local lore says that Hitler ordered the Luftwaffe to spare Blenheim because he intended to occupy it himself when he invaded England. As the 11th Duke often said, the unending "Battle for Blenheim" is the struggle for the upkeep of the house and the grounds, redesigned by Capability Brown for the 4th Duke (electricity and heating alone in 2008 cost £100,000).
Though Blenheim has been open to paying visitors since 1950, Marlborough at first disdained the showbiz tactics of the owners of Woburn and Longleat, but the financial burden overcame his scruples, and he cheerfully cashed in on the fact that his father's cousin and his godfather, Winston Churchill, had been born at Blenheim, while the Spencer-Churchills were related to the family of Princess Diana.
Before long he saw the necessity of making Blenheim into a brand, with its own-label mineral water, retail sales of garden furniture, fishing rights and shooting, and hiring out the palace as the venue for everything from corporate functions, to pop concerts (the most famous being Barry Manilow, though the Duke had an acrimonious falling-out when he cancelled Prince for not posting a bond), celebrity weddings (Sylvester Stallone in 1997), and even personally hosting a party for rich Americans who paid $1,000 each to dine there. He no longer looked down his nose at the vulgarity of his fellow stately home owners but happily welcomed the half a million tourists Blenheim was receiving by 2005.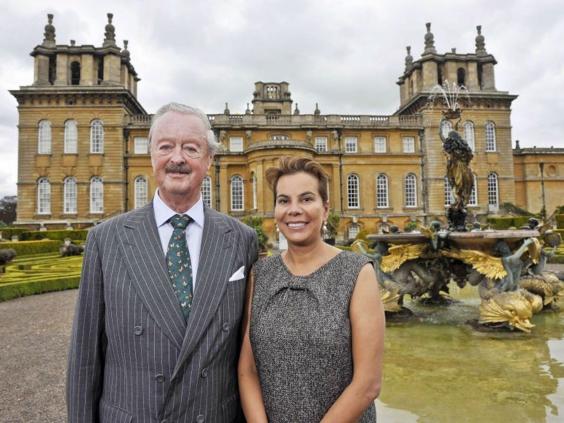 John George Vanderbilt Henry Spencer-Churchill was born in 1926. His mother was the Hon Alexandra Mary Cadogan, and the "Vanderbilt" came from his paternal grandmother, Consuelo Vanderbilt, whose copious American dollars rescued Blenheim on her marriage to the 9th Duke. He got another infusion of American dosh when he married his second wife, Gladys (rhyming with "ladies") Deacon, a famous socialite whose great beauty was spoiled when plastic surgery went wrong and resulted in alarming, prominent runnels down her Roman nose. (This duchess lived nearby with her pack of Blenheim spaniels when we moved into a redundant Blenheim farmhouse in 1975.)
On the death of the 9th Duke in 1934 "Sunny" assumed the title Marquess of Blandford, which he was while at Eton, and then spent seven years in the Life Guards, serving in Egypt and Germany, reaching the rank of captain before he resigned his commission. He became the 11th Duke on the death of his father in 1972, and he was pleased to be put in charge of Blenheim's neglected restoration.
In 1998 he built the 1.8 acre Marlborough hedge maze, the world's second largest, inspired by the spectacular Grinling Gibbons carvings on the east and west colonnades. He was responsible for the return of the terracotta sculptures to the north face, restored the Rose Garden made in the 19th century by the 5th Duke, and with imagination and flair opened an interactive tour of formerly unseen rooms at a cost of £1.5m. Death duties, however, took their toll as did repairs, and though in this year's Sunday Times Rich List his wealth was estimated at £120m, this is probably only on paper, as when major restorations were done between 1962-80, outgoings were massive.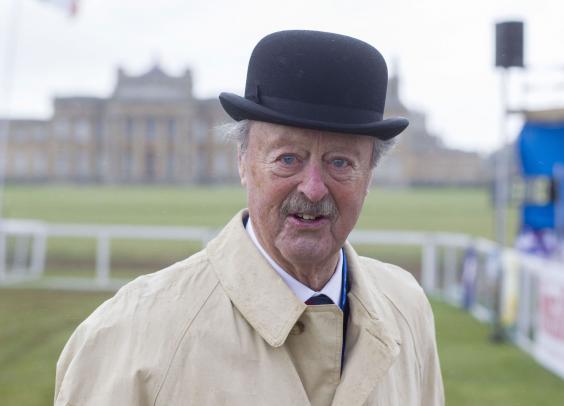 While work was going on at Blenheim the Duke moved his family to Lee Place, a smaller country house in Charlbury, and he also had a house in Mayfair. Successive Dukes bought land radiating out from Blenheim in more or less concentric circles, so the 11,000-acre estate encompassed a very large area, and Blenheim is the manor of several nearby Oxfordshire villages, whose residents were formerly given the privilege of free entry to the park. At present, though, there is local hostility to the Estate because of its controversial plans for housing development in some of these villages.
To many locals "Sunny" seemed a misnomer. He had a temper, as Prince discovered, and he once threw a vicar out of his parish on the estate; he infamously called the first wife of his heir "a dirty little scrubber" because of a photograph she had posed for in Tatler. I once witnessed him in action on the magistrate's bench, and was impressed by his gravitas and fairness, and another time, seated next to him, discovered he was an amiable foodie, seriously interested in the provenance of our lunch.
Neighbours employed by Blenheim as farm workers, gardeners and beaters spoke of his generosity, and he marked his own 80th birthday with a garden party for 500 local octogenarians. On the other hand, plenty of local people walking in the park have had the experience of being stopped by a very tall man (6ft 5in) at the wheel of his Land Rover, who challenged their presence away from the main gate – His Grace policing his turf.
The high-profile eligibility of his ancestors prompted one interviewer to ask if women threw themselves at him. He replied,  "I've never really perceived that as being one of the problems of being a duke." He was part of Princess Margaret's social set, and there was speculation of a match between them as early as 1948.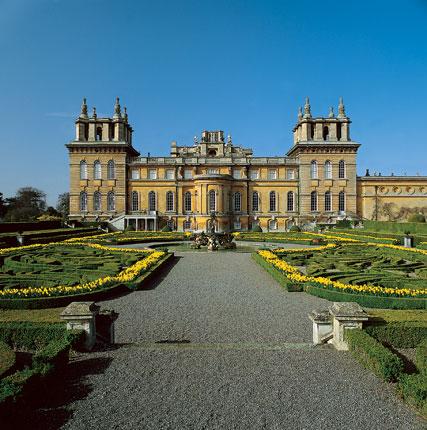 He married four times, with four surviving children; his first marriage was to Susan Hornby, daughter of the deputy chairman of WH Smith. Their elder son died aged two; when she left him and they divorced in 1961, he was awarded custody of the surviving children. Lady Henrietta Spencer-Churchill (born 1958) is a successful interior decorator and writer. Jamie, who became notorious as Marquess of Blandford (born 1955) for drug convictions and other offences, is now 12th Duke.
The 11th Duke's second marriage, to Athina Livanos, the former wife of Aristotle Onassis, was childless and ended in divorce before she married her sister's widower, Stavros Niarchos. The third, to Countess Rosita Douglas-Stjernorp, lasted from 1972 to 2008; their first son died at four months; Lord Edward was born in 1974, Lady Alexandra in 1977. In 2008 he married Lily Mahtani (née Sahni), the Iranian ex-wife of a wealthy Indian businessman.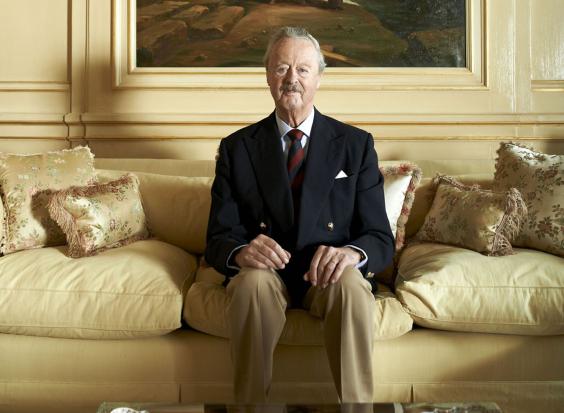 In 1994 the Duke brought legal action to try to ensure that Jamie Blandford would never be able to run Blenheim, and succeeded in vesting control in trustees. But in a 2012 Channel 4 documentary it appeared that father and son were reconciled. At the time the Duke told the Daily Mail, "I am fully confident that James will be able to keep this place going. But over the top of him, and over the top of me, are trustees." The Land Registry now shows that two bodies, Blenheim Trustee Company Limited, numbered 1 and 2, own the Palace. Companies House shows both bodies to have had the same 10 trustees appointed to their boards in March 2014, among them Lord Edward Spencer-Churchill and Sir Rocco Forte.
John George Vanderbilt Henry Spencer-Churchill, 11th Duke of Marlborough: born Blenheim Palace, Woodstock, Oxon 13 April 1926; married 1951 Susan Mary Hornby (divorced 1961; one daughter, one son and one son deceased), 1961 Athina Onassis (divorced 1971, died 1974), 1972 Rosita Douglas (divorced 2008; one daughter, two sons), 2008 Lily Mahtani; died Blenheim 16 October 2014.
Reuse content