The family of a police constable murdered in a hit-and-run has described how his young daughter burst into tears when she was told that her father had "gone to heaven".
David Phillips, 34, died when he was hit by a stolen red pick-up truck on a central reservation in Wallasey, Merseyside in the early hours of Monday. Police are treating his death as murder and have launched a manhunt for the gang driving the vehicle.
PC Phillips murder: did you see this truck last night btwn 1.12am when stolen & 2.55am when found? Call 0800 230 0600 pic.twitter.com/Q47IGrE7B7

— Merseyside Police (@MerseyPolice) October 5, 2015
A relative of PC Phillips' wife, Jennifer, have told of the devastation of his "adoring" daughters Abigail, seven and Sophie, three, when they were told the news.
Marion Smith, grandmother of 28-year-old Jennifer, said: "It just feels unreal. We knew sometimes his job could be difficult, but he never complained and always took it in his stride. Abigail and Sophie adored him, they were real daddy's girls. They would always play together."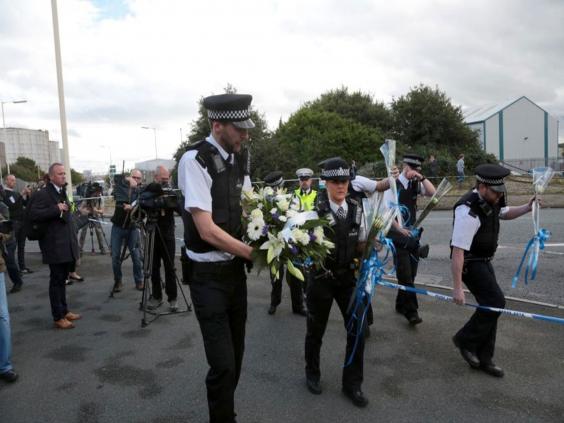 In an interview with the Daily Mail, Ms Smith added: "I don't think Sophie will understand quite what's happened, but we were told Abigail just burst into tears. It must be so hard to hear 'Daddy's gone to heaven'."
Merseyside have now released an image of the red Mitsubishi Challenger pick-up truck that knocked down and killed the dad-of-two on Wallasey Link Road.
It was stolen during a burglary of electrical equipment from Oxton Estate Agent's on Woodchurch Road, Birkenhead and was found abandoned on Corbyn Street, Wallasey following the collision.
Police are appealing for anyone who saw the truck between 1.12am on Monday, when the burglary occurred, and 2.55am, when it was found abandoned, to come forward.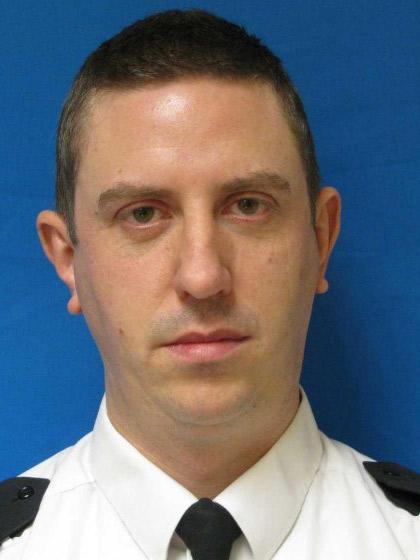 PC Phillips was killed at around 2.10am, while he tried to stop the vehicle with a tyre-puncturing "stinger" device.
A post mortem revealed that PC Phillips died from internal injuries as a result of being hit by the truck.
Reuse content