Iggy Azalea and Rachel Dolezal have "a lot in common", according to an Aboriginal activist.
Campaigner Nakkiah Lui seemed to accuse the rapper of also adopting a black persona on Twitter.
Lui tweeted the singer, saying: "you have a lot in common".
.@IGGYAZALEA meet #RachelDolezal, I think you'll find you have a lot in common. https://t.co/ZtqTTsEJqv

Nakkiah Lui (@nakkiahlui) June 12, 2015
Lui has been an outspoken critic of Dolezal. In the past, the playwright has spoken  in the past of racism and white privilege in Australia.
Her comments came after civil rights activist Rachel Dolezal, from Spokane, Washington, was accused of lying about her racial identity by saying she is African-American. On Friday, her estranged parents said that their daughter is white.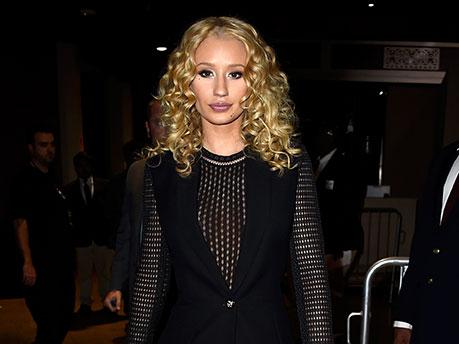 Azalea has previously been accused of appropriating African-American culture, with black rapper Azealia Banks accusing her of only receiving critical success because she's white.
Banks said: "The Grammys are supposed to be awards for artistic excellence… Iggy Azalea's not excellent.
"When they give these Grammys out, all it says to white kids is: 'You're great. You're amazing. You can do whatever you put your mind to.' And it says to black kids: 'You don't have s**t. You don't own s**t, not even the s**t you created yourself.'"
However, Azalea responded saying: "Make it racial! make it political! Make it whatever but I guarantee it won't make you likable & THATS why ur crying on the radio."
Dolezal's mother, Ruthanne, told The Spokesman Review that the family has Czech, Swedish and German heritage with some traces of Native American ancestry.
The revelation has sparked widespread criticism, including from comedy writer Lui.
.@IGGYAZALEA meet #RachelDolezal, I think you'll find you have a lot in common. https://t.co/ZtqTTsEJqv

Nakkiah Lui (@nakkiahlui) June 12, 2015
It's as if Black people should feel so lucky that a White person would even want to be part of their community #RachelDolezal

Nakkiah Lui (@nakkiahlui) June 14, 2015
In light of #RachelDolezal It should be acknowledged that Ethnjc Fraud a major issue in Aus Aboriginal community - w/ many holding meetings

Nakkiah Lui (@nakkiahlui) June 13, 2015
On Friday, Dolezal, 37, was asked by KREM 2 news channel as to whether she identified as being African American.
She responded: "I actually don't like the term African American. I prefer black, and I would say that if I was asked I would definitely say that, yes, I do consider myself to be black."
Dolezal is the president of the Spokane branch of the National Association for the Advancement of Colored People (NAACP). Yesterday, Dolezal told members that a meeting scheduled for today has been postponed to allow her to address the controversy.
In an official statement, the NAAPC said on Friday: "One's racial identity is not a qualifying criteria or disqualifying standard for NAACP leadership."
Reuse content