Oscar-winning actress Angelina Jolie made a flying visit to the Vatican with her daughters Shiloh and Zahara in tow in order to discuss her work for the UNHCR.
Jolie, who has been a strong advocate for women's rights and the end of rape as a weapon of war in her role with the UN, enjoyed a VIP meet-and-greet with Pope Francis this afternoon.
Jolie's role as Special Envoy for the UNHCR means she'll be meeting Pope Francis in a diplomatic capacity, but the specifics of what they discussed haven't been disclosed.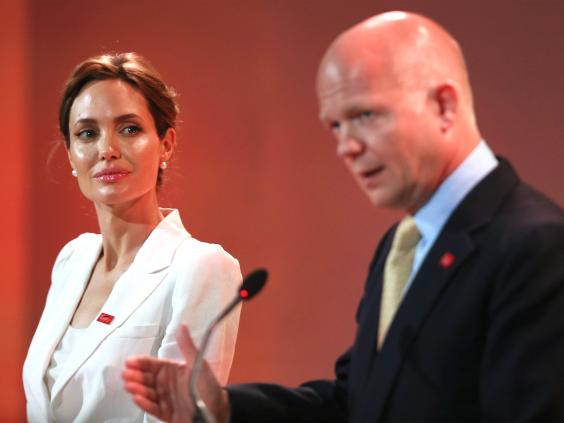 Last year, she co-chaired the End Sexual Violence in Conflict summit with then-Foreign Secretary William Hague to great acclaim.
Angelina Jolie on screen
Angelina Jolie on screen
1/11 Changeling -2008

Angelina Jolie plays a grief-stricken mother in this 2008 period drama

Imagine Entertainment

2/11 Lara Croft: Tomb Raider - 2001

Jolie stars in the blockbuster film based on the video game adventurer

Corbis

3/11 Hackers - 1995

Jolie stars alongside Johnny Lee Miller in the 1995 film about a computer hacker who writes a computer virus

Corbis

4/11 Girl, Interrupted - 1999

Jolie won an Oscar in 2000 for her supporting role as diagnosed sociopath Lisa, alongside Winona Ryder

Rex Features

5/11 The Tourist - 2010

Jolie stars alongside Johnny Depp, who plays an American tourist visiting Italy in a bid to mend a broken heart

GK Films

6/11 Maleficent - 2014

Jolie stars in the lead as the vengeful fairy Maleficent, who is driven to curse the young princess in Sleeping Beauty

© Disney Enterprises, Inc.

7/11 Mr & Mrs Smith - 2005

Jolie stars as assassin Jane Smith alongside Brad Pitt. The two met and began an affair while filming the movie

Corbis

8/11 The Bone Collector - 1999

Jolie plays Denzel Washington's detective partner as the two hunt down a serial killer

Columbia Pictures

9/11 Wanted - 2008

The actress plays a second in command assassin alongside James McAvoy

Universal

10/11 Salt - 2010

Jolie stars as CIA agent Evelyn

CTMG, Inc

11/11 Unbroken - 2014 (director)

Jolie with the late Louis Zamperini in her new film Unbroken about the Olympian turned World War II prisoner's life

Universal/AP
On Wednesday, Jolie was seen shopping for toys with her daughters in central Rome. Brad Pitt was due to join his wife and children, but a "last-minute change" meant he had to give the event a miss, according to US Weekly.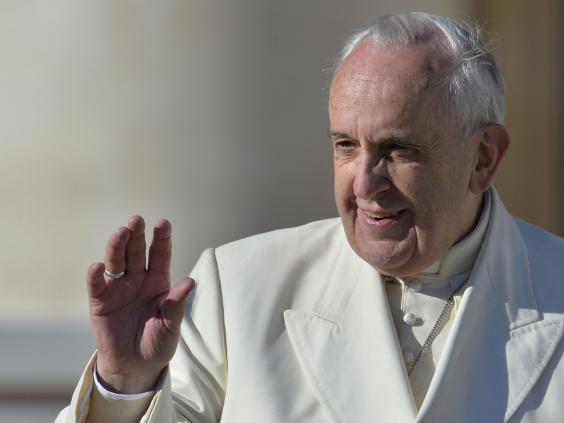 Pope Francis, whose modern Catholic message has won fans including Elton John, has been busy recently, electing new 15 cardinals from around the world, flying in the face of the Vatican's tradition of selecting European candidates.
Reuse content