"Because adult entertainers navigate a more complex sexual and emotional landscape," Buzzfeed thought they could offer a unique perspective on relationships.
So they sat Milcah Halili, James Deen, Paris Kennedy, Danny Wylde and Allie Haze in front of a camera, and asked them some important questions many of us have about keeping our partners happy.
These include 'What makes people compatible?', 'What's the key to a healthy relationship?', and 'How do you rejuvenate a relationship?'.
As expected, there were a few predictable responses, such as "maintenance", "sexy lingerie" and "watch porn together".
But there were also some perhaps surprisingly romantic comments, too.
A history of love
A history of love
1/13 Plato's Symposium

One of the Plato's most famous works, this dialogue between Greek philosophers that takes place over dinner, explores the very nature of love, what it means to be in love, and has shaped the modern definition of platonic love.

Getty Images

2/13 Romeo and Juliet

Shakepeare's tale of two young star-crossed lovers has stood the test of time and continues to be adapted for film, stage and even opera.

Getty Images

3/13 Troilus and Criseyde

Considered one of Chaucer's finest works the poem written in Middle-English brought about the term 'all good things come to an end' as Criseyde's lover dies a tragic death in the Siege of Troy.

4/13 Pride and Prejudice

Having sold over 20 million copies, Jane Austen's novel based on the themes of manners, upbringing, morality and marriage continues to make women worldwide swoon at the thought of finding their very own Mr. Darcy.

5/13 Sigmund Freud

Freud thought that not only a couple's love for one another, but the parent's love for the child and the child's for the parent were basically of the same kind.

6/13 Wuthering Heights

Emily Bronte's eerie tale of jealousy and vengefulness still haunts readers today and even inspired Kate Bush's 1978 hit.

Getty Images

7/13 Orpheus & Eurydice

Perhaps the ultimate tragic love story, this Greek myth explores love at first sight and Orpheus's doomed journey to the Underworld to be reunited with his wife.

Getty Images

8/13 Song of Songs in the Bible

A celebration of sexual love, The Song of Songs or the Song of Solomon is widely considered one of the most beautiful expressions of love and harmony.

9/13 The Taj Mahal, Shah Jahan and Mumtaz Mahal

A story of love so epic that it led to the creation of one of the Wonders of the World, The Taj Mahal, this is a grief stricken Mughal Emperor's exquisite manifestation of love for his favourite wife who died in childbirth.

Getty Images

10/13 Madame Bovary, Flaubert

Flaubert's 19th century realist novel follows narcissist Emma Bovary and her descent into adultery and despair as the boredom of bourgeois life consumes her.

11/13 Anna Karenina, Tolstoy

Tolstoy's exploration of love as a kind of fate which can be a blessing but also a curse that leads to destruction is deeply embedded in modern culture.

12/13 Doctor Zhivago

Set during a war, the classic love triangle of a man who has fallen for two women is a tale of broken hearts and twists of fate.

13/13 Layla and Majnun

Persian poet, Nizami Ganjavi, narrates a story of young love which can only be united in death as the legendary lovers are buried side by side, to be reunited in the afterlife.
"Being able to listen to each other," 32-year-old Paris Kennedy, or 'Your Dad's Worst Nightmare' according to her Twitter bio, offers on compatibility.
"The willingness to adapt to each other," Haze, 27, adds.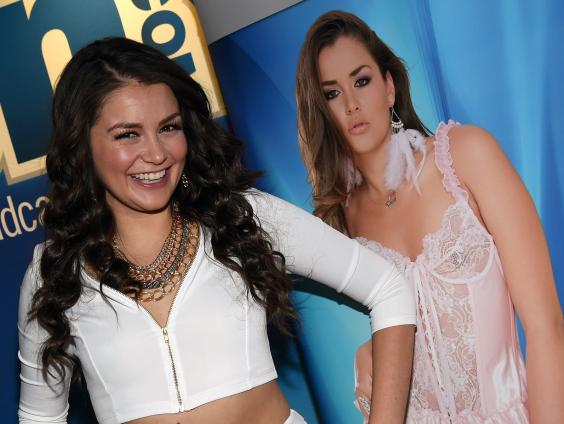 Danny Wylde, 29, who has appeared in more than 130 adult films, said that paying attention to each other was key.
Meanwhile James Deen, 28, who has been in the porn industry since he was just 18, said partners who "balance each other out" were more likely to last the distance.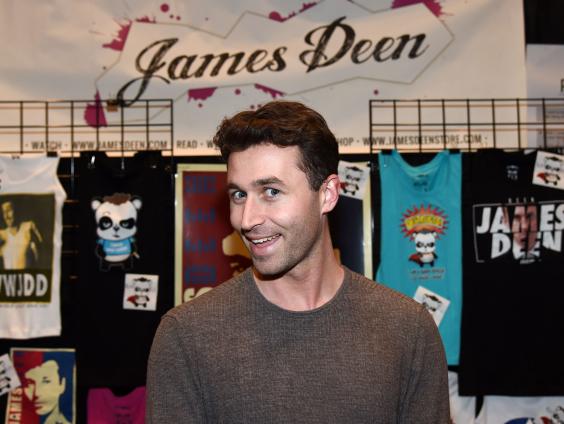 "You definitely need to be confident in yourself before you drag other people along with you because you never want to drag anybody down," Haze adds. "It's all about bringing people up!"
Watch it above.
Reuse content